bukyze
---
Cincinnati
Member since 09 June 2011 | Blog
Helmet Stickers: 3,452 | Leaderboard
Favorites
SPORTS MOMENT: I'm a highschool senior visiting a friend at OSU who just started his freshman year. I go to the OSU - Iowa game, when Iowa was #1. We're in the south stands. Byars, Carter, Pepper Johnson, Spielman. Rained quite a bit. Spielman gets a 4th qtr interception. We run down onto the field afterwards, patting the football players on their shoulderpadst. Goalpost comes down right on top of us. I actually have a hand on the goalpost as we carry it out of the stadium and down to Papa Joes. (I had no clue where I was at the time). I knew where I would spend the next 4 years of my life after that night.
COLLEGE FOOTBALL PLAYER: Chris Spielman
MLB TEAM: Cincinnati Reds
Recent Activity
Is that our Justin Hilliard who tweeted that first picture?
I might go straight to hell for saying this, but I thought Danielson called a really good game.
I'm going with a Neurnberger FG !
Yeah, unfortunately, I have a feeling DJ has a little too much on his plate.
The fireworks would've made it loud.
Don't forget 5 games for free tattoos. A polygymist could beat both of his wives, and still not serve as much time as TP did.
It would be nice to reassert ourselves in PA. It's definitely going to be tougher sledding with Franklin at the helm.
Heck, even if they only charged a dollar, they could end up giving the proceeds to a charity. Maybe telling the students their ticket money would be going to a charity would help. In all honesty, I don't know if students would give a crap anyway.
Urban is probably just playing mind games with the players, keeping them motivated and hungry for a starting spot. For UFM, it's always a competition.
The Neutron Man was definintely a football tradition for OSU. During the late 80's, my student tickets were on the West side 15 yard line, and the Neutron Man never (if I could underline never, I would) failed to fire up the crowd. Unfortunately, his legacy will eventually fade as those who admired him ultimately fade away as well. RIP, Orlas.
DJ - you could've at least put OSU in your Rose Bowl picture:
That does suck. I really thought he had a bright future with the Giants as well. I remember watching him on the sideline after he got injured during the Superbowl. He was trying to run it out, but kept collapsing to the ground. Felt really bad for him. Best of luck to him in the future.
I glossed over the headline, was focusing on the picture, and thought the picture was of a girl. I can't even imagine what kind of guy would get a tramp stamp. Actually, I can, but I choose not to.
You are quite wise, Oyster. Just cracked a Mad Tree Psychopathy with my bacon and eggs. I feel better already.
What a shitty writeup about Ohio's beer. Did this guy write it up in the year 2000? Ohio is more than just Great Lakes (which is awesome, by the way). Just down in Cincy, we have Christian Moerlein, Listermans. 50 West, Rivertown, Mad Tree, Rhinegheist, and Mt Carmel. Those are just the one's I can think of off the top of my head. 12 is way too low, and for some reason, it really pisses me off this early in the morning.
TSUN scored a 5? The quietest 100,000 in the world? Attendance problems the last few years? Phil probably just forgot to put in the decimal. 0.5 sounds about right.
Agreed. Love reading about the carnal exploits of Warren G., along with the copious amounts of women and blow. Hope he has a better year betting than last year.
True, but he will actually make them a damn good team.
I truly hope you are able to, Shaggy.
Oyster - personally, as long as the jokes are original, I really don't see anything wrong with it. Seeing the same old Hoke gif or picture can get old at times, but he's scUM's coach, and that means it's open season. We are going to have much more time for this, especially if they have a crappy year. How are we going to make fun of Harbaugh when they open the bank for him, and he eventually becomes their new head coach (God forbid)?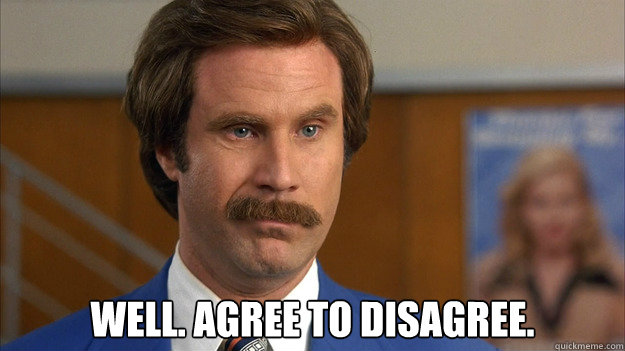 I don't think many people got that one!