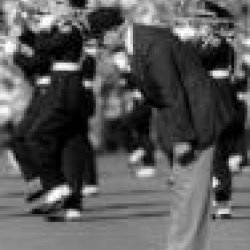 bukyze
---
Cincinnati
Member since 09 June 2011 | Blog
Helmet Stickers: 2,638 | Leaderboard
Favorites
SPORTS MOMENT: I'm a highschool senior visiting a friend at OSU who just started his freshman year. I go to the OSU - Iowa game, when Iowa was #1. We're in the south stands. Byars, Carter, Pepper Johnson, Spielman. Rained quite a bit. Spielman gets a 4th qtr interception. We run down onto the field afterwards, patting the football players on their shoulderpadst. Goalpost comes down right on top of us. I actually have a hand on the goalpost as we carry it out of the stadium and down to Papa Joes. (I had no clue where I was at the time). I knew where I would spend the next 4 years of my life after that night.
COLLEGE FOOTBALL PLAYER: Chris Spielman
MLB TEAM: Cincinnati Reds
Recent Activity
And then offers her some hay and carrots.
Christina Applegate (Kelly Bundy) - Married With Children
Eva Longoria (Gabrielle) - Desperate Housewives
Sofia Vergara ( Gloria) - Modern Family
Jennifer Aniston (Rachel) - Friends
Alyssa Milano (Phoebe) - Charmed
Then I cried. At least I still have my Papa Joe's bucket from bucket night.
In summary, it really doesn't matter, 'cause we aren't going that far in the B1G tournament, no matter who we play.
I really used to like Mark Richt, and always thought he was a pretty classy guy. This has definitely knocked him down a notch or two. Or 20 or 30.
Armani Reeves - nooooooooo!!!!! Hope Ash can quickly get him turned around.
Stephen Hawking, Einstein, Galileo, and Isaac Newton combined couldn't solve this riddle.
MST always gets an upvote!
I must've missed the sarcasm font with OSU ranked #4 in the B1G.
Lately - we have to hope that other teams shoot poorly because it seems that our offense does not scare anyone
Fixed that for ya.
Edit: "it seems that" is supposed to be striked out. It shows up in my reply, but does not carry over when I save it.
I was a student from '86 to '90, and I completely agree. There is a complete disconnect from the game when sitting in the upper sections of the Schott. To capture any nuances of what's going on, you have to watch the jumbotron. The whole building is nice, but I'd gladly give up a couple thousand seats if that meant a tighter, closer, more intimate, louder, in your face atmosphere.
I use Chrome, and the main black header still extends down too far. I can barely see the bottom part of 'Active' in the 'Active Discussions' headline at the top right. On the main page, it cuts into a large part of the 3 main headlines along the top.
Thanks so much for providing highlights. One of the best new features of the revamped site!
If we lose to a Penn State team again on Sunday, I'm going to stick a red hot poker through my eye socket.
The NCAA knew about this ?!?!?
If I subscribed to the local Marion newspaper, would they deliver down to my house in Cincinnnati? I don't even care if it was a week behind.
OK. I'll man up and say that I epically failed at reading that post correctly. I became a mindless peasant relying on the saracasm font to tell me when sarcasm was intended. I usually pick up on sarcasm pretty easily, but not that time. My bad. Upvote on another computer Buckworld.
The fine folks in Marion never cease to amaze me.
Unfortunately, I don't think Amir has any chance of getting a clue. So much potential.
It would bring tears of joy to see things crash and burn up north, though I have nothing against Sparty. For scUM, the worse the better.
By the way, the person with the fastest 40 combine time only gets the $100K if they were wearing Adidas shoes while running. That's why I'm curious to see what Archer was wearing.
Alright. I'm talking to myself right now.... see if my home computer is different. I'm going to insert a youtube video via URL. Here goes nothing (probably literally):
Never, ever, ever sit in B deck. I personally hate being covered, obstructed views or not. You just don't get the same 'feel' for the game in B deck. You can't see most of the stadium, and you may not see the scoreboard. I think C deck is the best seat in the house. You might bake during the non-conference games, but when you get to the cool late September/October games, you get the sun in your face for most (3:00) or all (12:00) of the game! Stay where you are!!!!
An 11W staffer has apparently tidied up my mess - thank you!
I have Chrome at work and at home, but never have any problems at home. As the old saying goes, a poor musician blames his instrument. Thanks for your help, Buck.
I tried that too, but to no avail. Thanks for posting the video. I have a feeling it has something to do with it being my work computer.