bukyze
---
Cincinnati
Member since 09 June 2011 | Blog
Favorites
SPORTS MOMENT: I'm a highschool senior visiting a friend at OSU who just started his freshman year. I go to the OSU - Iowa game, when Iowa was #1. We're in the south stands. Byars, Carter, Pepper Johnson, Spielman. Rained quite a bit. Spielman gets a 4th qtr interception. We run down onto the field afterwards, patting the football players on their shoulderpadst. Goalpost comes down right on top of us. I actually have a hand on the goalpost as we carry it out of the stadium and down to Papa Joes. (I had no clue where I was at the time). I knew where I would spend the next 4 years of my life after that night.
COLLEGE FOOTBALL PLAYER: Chris Spielman
MLB TEAM: Cincinnati Reds
Recent Activity
Considering how many times they punt a game, a punter in the 1st round makes sense.
Blasphemy!
Ohio (and any other state) requiring a front license plate is a complete waste of money. Law enforcement officials saying it's important in fighting crime is laughable. If you put any of them on a polygraph and tell them they have to serve a nickel in jail if they lie, not one person would say front plates are worth a damn.
I seriously wonder what the outcome of their season would've been if they hadn't blocked that field goal. Heck, Franklin was on the hot seat going into that game. Amazing that one play could so drastically change the course of their season, his job, recruiting, and the future of their entire football program.
How about posting Guns N' Roses? Their version of Sympathy For The Devil is phenomenal.
Hopefully we can get 100,000 again. Last year's weather was perfect.
Ann Arbor is such a whore.
Somebody doesn't like your puns, FP. LOL.
Andrew picking Wilson to the good guys:
Excellent question. Looks like I'll be able to get a new set of golf clubs.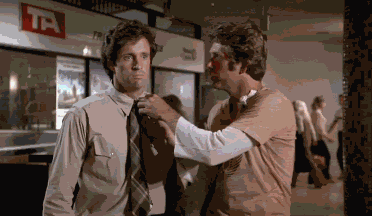 You mean Joe Pa's pants? One of the best GameDay signs the year after that was "Our #2 (which was Pryor) makes Joe Pa go #2".
granted ttun almost had a .99 RB... almost
I never understood why anyone takes overall scores seriously compared to average scores. Yes, class size is going to vacillate each year, but not to the extent that it should matter. Ranking average is the only thing that matters. Heck, Georgia should be nipping on Bama's heels for second place at the moment (93.36 vs 93.32).
I agree Brutus. With all the time the NFL takes, he isn't able to pay attention to recruiting or really understand the roles of any players who aren't starters, or wouldn't be able to see on TV. He was a class act at Ohio State thru and thru.
Great new feature with Saturday Spotlight! Definitely looking forward to more of these. We are so fortunate to have Szerszen playing for us - an absolute beast. Hopefully we can win a 2nd consecutive championship, this time on our home court!
Archie wasn't his era, although I disagree with the big dropoff with Wells and Hyde.
a temporary stay of execution for St. John Arena.
This is the best part of the article. They just need to make it a permanent stay.
Great writeup, Kyle. I am so looking forward to see how Wilson transforms our offense next year. Despite Brown and Samuel gone, I think Barrett is going to shut some people up and have a big year.
I think this pretty much sums it up. We need to focus on OL next recruiting class.
It's 9:30 a.m., and they're already down 20.
Killer WMDs today, DJ. Thanks.
I concur, Navy. That article on the man surviving 41 years in solitary confinement as absolutely amazing.
Ohio State basketball sucks ass.