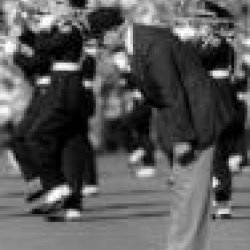 bukyze
---
Cincinnati
Member since 09 June 2011 | Blog
Helmet Stickers: 3,212 | Leaderboard
Favorites
SPORTS MOMENT: I'm a highschool senior visiting a friend at OSU who just started his freshman year. I go to the OSU - Iowa game, when Iowa was #1. We're in the south stands. Byars, Carter, Pepper Johnson, Spielman. Rained quite a bit. Spielman gets a 4th qtr interception. We run down onto the field afterwards, patting the football players on their shoulderpadst. Goalpost comes down right on top of us. I actually have a hand on the goalpost as we carry it out of the stadium and down to Papa Joes. (I had no clue where I was at the time). I knew where I would spend the next 4 years of my life after that night.
COLLEGE FOOTBALL PLAYER: Chris Spielman
MLB TEAM: Cincinnati Reds
Recent Activity
Why yes, I AM into reliving things that are great.
Cardale/JT needs to get reps and actually THROW the ball, instead of just running it every single time like Cardale did last year.
Only beer from OHIO breweries.
Hot, great body, athletic, GYMNAST .......
Upvote just for the freaking awesome picture.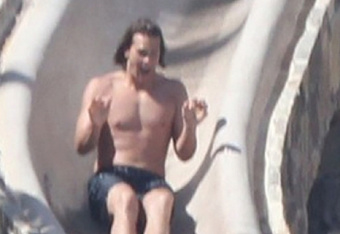 Never in a million years would I have guessed that was the honey badger. Looks like he should be working for Geico instead of the Arizona Cardinals.
I don't think Spoon ever makes a bad song.
Work your magic again, Bassdropper!
Urbz does wear a moustache like a boss. But for now, let's leave the 'staches to the Purdue coaches.
Never thought I'd see the day when scUM fans were being more rational than Sparty fans.
Hilarious! Excellent work, Bass - I can just see all the Domers getting their panties in a wad!
No food inside, but you can get stuff from the vendors selling their stuff from their carts outside. Psycopathy, in my opinion, is their best beer. You really can't go wrong.
Living in Cincinnati, I think it's absolutely incredible that it seems like a couple more local breweries are added every year. The choice of local beers is just insane. And to think just 5 years ago, Mt Carmel was really the only local craft beer around.
Burning River for the love of God !
Playing volleyball myself, I always thought Vince Carter would be utterly unstoppable. Absolutely unblockable.
That really makes me miss Gee. I bet he and Spurrier would really hit it off.
I bet Nick Mangold's sister Molly (?) could give her a run for her money.
I had 5 guys for the first time after the Wisconsin game last year. After 14 hrs of drinking, and it being close to 2:30 in the morning, it was the most glorious food I had ever eaten. I would've paid anything. Of course, at that time, I probably would've eaten a used sock after putting some spicy mustard on it.
Nah, just a relative of Merton Hanks. By the way, thanks for the write-up, Kirk!
Way too many inappropriate comments racing through my mind about this GIF.
Awesome! How do I become a member of the Cincinnati Alumni Association?