bukyze
---
Cincinnati
Member since 09 June 2011 | Blog
Favorites
SPORTS MOMENT: I'm a highschool senior visiting a friend at OSU who just started his freshman year. I go to the OSU - Iowa game, when Iowa was #1. We're in the south stands. Byars, Carter, Pepper Johnson, Spielman. Rained quite a bit. Spielman gets a 4th qtr interception. We run down onto the field afterwards, patting the football players on their shoulderpadst. Goalpost comes down right on top of us. I actually have a hand on the goalpost as we carry it out of the stadium and down to Papa Joes. (I had no clue where I was at the time). I knew where I would spend the next 4 years of my life after that night.
COLLEGE FOOTBALL PLAYER: Chris Spielman
MLB TEAM: Cincinnati Reds
Recent Activity
Love that shirt Carman is wearing.
While Harbaugh does look/(is) insane, he also has a creepy smile. With his penchant for sleeping over at kids houses, I now know who this rabbit really is.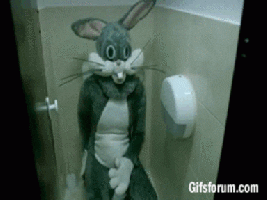 Steve Wiltfong, recruiting mystic of 247Sports who is almost never wrong
Very true, but it sure would be nice if he was wrong about DPJ going to scUM.
Good catch. This cemented my feeling that he won't be part of our class. Actions louder than words.
He's a one woman man now.
Chump change compared to Conley's upcoming 5 year / $153 million contract.
When it comes to average composite rankings, the difference between scUM and Purdue (.067) is just about the same as it is between scUM and tOSU (.064). Suck it, Jimmy !!!
Absolutely agree. Is can't imagine there would actually be someone who wouldn't be happy for him.
Hey Art - don't let the door hit ya where the good Lord split ya.
Even though I always knew Urban only had 4 losses, and he was 2-2 vs Sparty, I just realized another perspective - only 1 B1G team has beaten us in the last 4 years. That's pretty amazing.
The best comment about the horses on that reddit article:
As transportation goes, those models don't come with many options but, with a bit of effort, they're self-replicating and you can grow their fuel!
When the story says they broke into a house, the sheep were really just looking for some Doritos.
When clicking on the Commando Olympics link, I thought it would be a bunch of people running the high hurdles and the 100 meters naked.
I finally looked thru her twitter feed, and she is hilarious. Put Darron Lee in his place!
You mentioned Ravenel should get a statue, but you forgot to say that the rancher should as well.
Grimes - "They don't have anything to worry about", when asked how far ahead tOSU was in his recruitment. I like the sound of that !!!
The only one I want is DPJ.
I actually have an ad from amazon promoting Celine Dion's new album below this article. Google knows everything.
That Chad Carr story is still heartbreaking. I didn't realize he died in his mom's arms, reaching out to her one last time for comfort. Hoping the Carr family continues to find peace.
Another ace to win it!
That's an awesome picture of Ohio Stadium.
Boy, that green arrow lined up perfectly.
Hey Connor Cook - hahaha haha hahaha haha! Suck it.