bukyze
---
Cincinnati
Member since 09 June 2011 | Blog
Favorites
SPORTS MOMENT: I'm a highschool senior visiting a friend at OSU who just started his freshman year. I go to the OSU - Iowa game, when Iowa was #1. We're in the south stands. Byars, Carter, Pepper Johnson, Spielman. Rained quite a bit. Spielman gets a 4th qtr interception. We run down onto the field afterwards, patting the football players on their shoulderpadst. Goalpost comes down right on top of us. I actually have a hand on the goalpost as we carry it out of the stadium and down to Papa Joes. (I had no clue where I was at the time). I knew where I would spend the next 4 years of my life after that night.
COLLEGE FOOTBALL PLAYER: Chris Spielman
MLB TEAM: Cincinnati Reds
Recent Activity
Why the eff is Taylor wearing blue?
Smart for Spence to proactively be drug tested every week since the end of the season.
And I wouldn't have picked Anthony Gonzalez over Joe Thomas, who's been a perennial Pro Bowler.
I know you've been asked about Taylor, but how are some of the other '18 Ohio prospects looking (Carman, Gant, Henderson, Smith)? I'm assuming Gill is an OSU lean.
13. I'm a horrible singer as well, but I belt out Carmen Ohio every. single. time. Always gives me goosebumps. Carmen Ohio does, not my singing.
It's amazing that the gap in the average composite rankings is the same between OSU and scUM (0.67), and between scUM and Purdue (0.69).
11. I'd prefer a Honda over a Toyota, though. I've finally come around on the black uniforms. Saw them in person for the first time at the spring game. Pretty sweet.
Unfortunately, Schefter graduated from TSUN.
My wife and I will head up there from the 'Nati, which is an annual tradition with us. We usually hang around the Short North afterward, eat dinner, have some more beers farther down at Elevator Brewery, and call it a day.
Eisen's a smarmy dick. That is all.
He was lost in the sauce for real.
Sounds like most of my OSU days spent at Papa Joe's and the Bier Stube.
That video breakdown on Thomas absolutely kicks ass.
It sure would be nice to hit the 100K mark.
I still have my Papa Joe's bucket, megapitcher, a couple of mason jars, and a menu. Beer slides through the front door at kegs n eggs - the good old days!
Two big fans of today's skully, 1- because of the Bee Gees:
2- Because of the 4:20 posting time: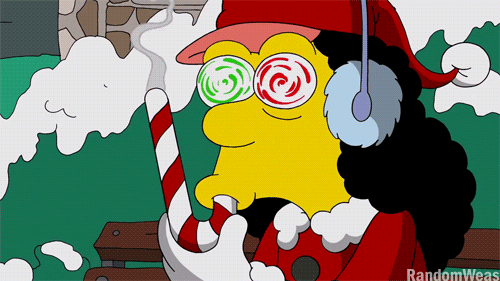 Thanks for the clarification 1994. I guess overall, it just seems odd that his instagram account would be hacked the same day/dayish that he posted the audio. Do you know what the timeline is from when he posted to his instagram, and the time he was hacked?
DRuss clearly makes no attempt to hide this recording immediately after saying "Thanks for telling my video that!" And Young replies "Huh?" DRuss didn't try to keep it a secret.
If this was all it was, then I don't think it would've been that big of a deal. But my only question is why D'Angelo posted it on snapchat. Should've kept the audio to himself and deleted it.
4 Ohio players in the top 25? We have got to lock down the Ohio borders for 2018!
What a shitty time to be going thru. Definite prayers going out to Connie and her husband. Tell 'em to keep the faith, and keep hope.
the presence of forty-five players with freshmen eligibility on the roster
We're going to have a helluva big recruiting class a few years down the road.
I've had a Cub Cadet (2) for the past 14 years. They suck. The tires have absolutely no traction on slight inclines, and your blade will stop on slight bumps (I'm only 165#), The blade stopping when you get off the seat is a huge annoyance if you want to pick up random sticks/debirs, but I guess all mowers have this "safety" feature now. I only bought Cub Cadet b/c my dad had one back in the 80's when their frame was metal instead of plastic. I would definitely go with a John Deere if I had to do it again. You have over 1/2 an acre, so I would get the widest with that you can afford. It's amazing how much mowing time just going from a 48 to a 52" blade can save you.
Everyone with the negative emotion face really just look like they're trying to squeeze out a deuce.