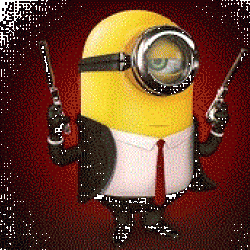 Bugsyk
---
Member since 07 May 2013 | Blog
Helmet Stickers: 657 | Leaderboard
Favorites
SPORTS MOMENT: Germaine to Boston, '97 Rose Bowl...Screaming, shouting, hugging everyone in sight...then kissed by a random OSU coed.
COLLEGE FOOTBALL PLAYER: Teddy Ginn
COLLEGE BASKETBALL PLAYER: Scoonie Penn
Recent Activity
SMDH
He's Mark May in a Shower curtain.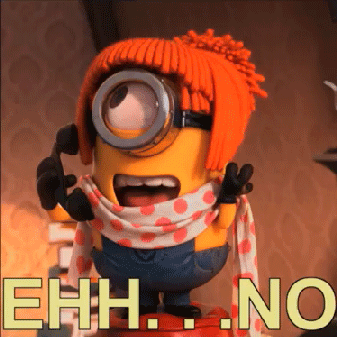 I've been to both! Good friends in both towns.

"NO! Keep the traditional text!"
"It'd help recruiting to see all black text!"
"Can we keep the helmets from the alternate text and put them with the traditional text?"
"Stormtrooper text!"
Born and raised in Shelby County, Stadium Dormitory for 4 years, and now in Hilliard.
Shawn Springs to cover Cooper. As long as we get him some longer spiked cleats so he doesn't slip.
Something of note when this was taken, Fick was still coaching the 2nd string very hard. Still grinding!
Joey Bosa swims through land
A 50% Joey Bosa is still better than his backup because he understands his role in the defense much better. It's not that the backups are THAT bad, it's the drop off in experience in the scheme, as well as understanding how the others around you play.
So....you're saying he'll be the first QB drafted by the Raiders?!
If you have xmbc on your phone, navi x should be able to take care of you.
The south would SECede if that happened.
In the shoes.. beat me to it!
Kleenex boxes
pockets of workout shorts
fashion one as a door knocker
make a Newtons cradle of Buckeyes for his desk.
fill the floor of his car
The best fashion statement is a 70+ point margin of victory.
Ginn, Galloway, Springs, Roby, and Glenn. These guys were quick laterally, and vertically. Over 40 yds all of these dudes were very close. Shawn Springs accelerated to his top speed quicker than anyone I've ever seen. Teddy Ginn and Joey Galloway had the best in game speed. There was a quote in 06 around Teddy Ginn sustaining speeds "in excess of 26 mph" on a treadmill...that's faster than my first car!
97 Rose Bowl or 02 Nat'l Championship for me. Germaine to Boston vs Clarett strip...too close to choose between the two.
I believe it's 7:35, and michigan still sucks!
Over used, but always funny
Mullens isn't going north with Florida in the picture. UF will catapult money at him, there is Tebow-tied history there. He's not a michigan man and the hiring powers get uncomfortable stepping outside the exercise of nepotism. If they can't get a Harbaugh, or the mad Hatter, and have to get a non-michigander, they'll probably look for a disciple of one. David Shaw perhaps?
cinnamon in\on anything other than: French toast, apple pie, cin rolls, and strippers.
people who don't use Oxford commas.
snarky entitled vaping skinny-jeaned beardos
michiganders pointing to their hand in order to show what part of michigan they're from.
drivers holding the left lane
antlers on any vehicle
In games it appears Dontre is who defenses fear the most. He draws a lot of attention, Analogous to Ted Ginn perpetually being a home run threat, defenses are bit tighter with Dontre in space; freeing our other playmakers. If the Oline holds, JT will distribute more bombs his way instead of being forced to check down to a safety valve. Additionally, he's improved his route running, but is still about a B. A little more seasoning on his route running and he'll be a Scarlet and Gray version of Steve Smith.
There are many lots to garner the Tailgate in the lot experience. The Ag Campus, Woody Hayes, the medical center, stadium lot, St Johns, all good spots. In those lots, The Sausage King of Chicago (Abe Froman) is correct - solo cups are a must. Cops are most concerned with bottles becoming weapons. The cups are plausible deniability for alcohol. Drinking in the lots is cool, walking around campus you'll probably be stopped if you have something open.
Arrive at least 3 hours before kickoff. Have some brew at your vehicle, venture around a bit and head to the skull session 2 hrs pre-kick. If you're not heading back to your car, The Varsity club, Riverwatch, and Little bar are good places to stand and watch the game. I'd recommend cash at these places; it's quickest, and more places are going cash only. They all have music before and after.
If you want to watch the game at your vehicle, consider renting\borrowing a generator. The game should be on broadcast tv, so a flatscreen with an antenna should do. Snag a camp grill, or a smoky joe grill if you want hot food. As for clothing, it's usually some combo of cold, wet, and windy. A base layer, then fleece, then rainjacket\windbreaker on top is the combo that works to keep you warm, dry, and cut the wind.
The gluten-free craze has been blessing for my wife as she's allergic to wheat. With many g-free foods being wheat free, food she hasn't been able to eat (pastas, pizza dough, mac & cheese, beer) is now available in a form she can consume. Many of them taste terrible, but at least they exist.