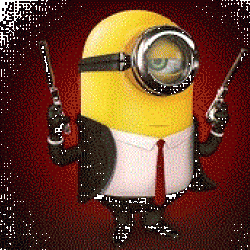 Bugsyk
---
Member since 07 May 2013 | Blog
Helmet Stickers: 253 | Leaderboard
Favorites
SPORTS MOMENT: Germaine to Boston, '97 Rose Bowl...Screaming, shouting, hugging everyone in sight...then kissed by a random OSU coed.
COLLEGE FOOTBALL PLAYER: Teddy Ginn
COLLEGE BASKETBALL PLAYER: Scoonie Penn
Recent Activity
Sarah Jessica Parker walks into a bar. The bartender says, "Why the long face?"
Less about tradition, more about money, recruiting, and the like. 5 star recruits are playing on Friday nights. Rich Alumni are working on Friday nights. Saturday prime time is where the money is. Rutgers and Maryland are merely new markets with deep pockets.
He'll be fired up for The Game this year due to the ambush last year. I just hope we see more of a Ted Ginn Jr. performance than a David Boston response.
Bernards in the short north is great food and people watching. The Blue Danube is still great steak and eggs. Mac's or Barley's have very good wings. Bodega is a great place for brew and food.
It's cream due to tradition. Way back in the day, the leather was tanned with a compound leaving it with a wet-white color. This compound was popular as it left the leather most resisitent to wear. This was a random topic of conversation when my Grandfather (works with leather as a hobby) broke out his old letterman jacket from the 40's and compared it the autographed EG one he gave me as a Xmas gift.
- and knowing's half the battle!
Pull and re-seat or replace the accessory fuse. You may have to reset the factory radio, but that's usually a procedure in your owners manual. Odd things happen to fuses when they get super cold, just like cold solder joints. Two wires power car stereos, one is constant, one shuts off with your ignition i.e. the accessory. Since there was sound the second time, I'm betting it's the fuse to the accessory power. It might go away, but fuses are cheap; usually less than a dollar. Many cars already have spares stored close to the fuse block. Unfortunately, sometimes there is a second fuse to the radio in line to it's power in the back. Hope for the easy one in the block, or you may have to pull the dash to inspect for the other.
The RaceHorse game is a favorite of our Bowl Game and Super Bowl parties. Play with real quarters or dimes, and it is a wonderful companion to beverage consumption.
I can second this. Insanity Interval training dropped 10 off of me in 10 days . I switched my diet after that along with the workouts and the weight really flew off. I was given the advice of, "if you can't pick it, grow it, or kill it, don't eat it." Basically, nothing processed by any means; no bread or processed pasta, rice is ok. I ate 5 times a day, nothing within 3 hours of going to bed ( 3 meals, 2 snacks, celery & hummus anytime) for 6 days, and had a "don't go crazy" cheat day on the 7th day. Fruit and proteins early in the day; a mix of veggies, smaller fruit portion, and protein for lunch as my big meal; then heavier on the protein and veggies for dinner.
My body shrank like Costanza when he went swimming.
Compared to last year, 10 yds off the ball might be considered aggressive!
55 TD's, 5400ish yards passing, a QB rating of 115 and Manning is rusty old pocket passer you want to replace with a guy beat out by Mark Sanchez? I'll give you Tebow probably wouldn't have tried to force passes; he would've ran, but thrive? The Broncos ran into a buzz-saw last night.
Gary Berry! King of the Pile-on tackle!
All shooting has been atrocious. Craft, Smith, Scott, and Thompson have all been fighting their jumpshots. Craft in particular has a shooting motion akin to Tebow's throwing motion. Their in their own heads, hesitant to shoot, and none with any confidence. It's hurting the "old school" style as they aren't getting the confidence boost and extra breath after the made shot. Playing defense becomes difficult when you're constantly sprinting back after a missed shot; you can't set the defense as you'd like. Until the shots come around, the drive and kick offense is going to be a hard row to hoe.
Fair winds and following seas Coach Withers. Bring on Tim Mcdonald!!!
Horrible day. Funeral walking out of the Shoe. Got to my apt, thought Adriaticos would cheer me up, ordered "Cheese on a quarter, pepperoni on the rest"....and that's exactly how it came. Cheese and sauce on a quarter, pepperoni\sauce with no cheese on the rest...smh
Dramatic, but not a good game. Turnovers and sloppy D <> a great game.
We won, but the first person to call this a "good game" I'm going to bludgen with a wolverine carcass. The defense was a wet paper bag; reminiscent of Fickell's playing days under Cooper schemes.
--Only if Urban dresses in all black a la Darth Vader and the storm-troopers
Scarlet numbers on Son's mockup and\or change the white pants to silver... change the white on the helmet to reflective chrome?
Dunno why ALL white or ALL black uni's are such a lightning rod item. I guess people have desires to be ninjas, snake-eyes, storm-shadow, storm-troopers, or navymen instead of being Buckeyes.
I've already heard 4 "they look like they're scared" - jersey references from fans of ttun.
I'd like to see the 5 second guarding rule knocked down to 3 seconds. It'd mitigate no hand-checking foul shenanigans by forcing people to pass more.
Large flashing lights are more of a risk than just distracted driving. A very dear friend of mine has to drive certain routes to work to avoid large flashing lights, as they can trigger her into epileptic seizures. As you pointed out, in a no fault state, everyone pays their own damages...smh.
Form tackles are awesome when it's a possibility. Half of the body launch hits are a result of having to tackle in space, or forcing someone out of bounds while they're trying to turn up field. I can't imagine the coaches aren't preaching to the players to wrap up on tackles. Similarly if all you can do is launch yourself towards someone to slow them, and knock them off balance until the calvary comes, it must be done. Athletes aren't getting any slower.
He's doing well in a system designed for him NOT to screw up: Safe passes, few risky plays, small reads, etc. Talented sure, but the best? Against what defenses? Sudfeld is killing it, Scheelhaase statistically grades out around 300 yds\game. Hack isn't a hack, talented kid. Head and shoulders above these others is hyperbole akin to a Taylor Swift song.
I should've turned around, could've photobombed the prediction...