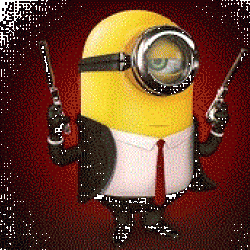 Bugsyk
---
Member since 07 May 2013 | Blog
Helmet Stickers: 292 | Leaderboard
Favorites
SPORTS MOMENT: Germaine to Boston, '97 Rose Bowl...Screaming, shouting, hugging everyone in sight...then kissed by a random OSU coed.
COLLEGE FOOTBALL PLAYER: Teddy Ginn
COLLEGE BASKETBALL PLAYER: Scoonie Penn
Recent Activity
I wonder how long TTUN will string along the fan base in hopes to land Harbaugh
I'd be impressed if the Troy OL could squat Brady Hoke
In the late 90's when Andy Gieger came to the stadium dorm to discuss the impact of upcoming renovations to the stadium and their cost, he mentioned naming rights. His response was adamant, "The Ohio Stadium name will never be for sale." Now we see the Tim Horton's branding on the section 9 tunnel at the spring game...oh how times change.
No love for the lunch pale man Brian Hartline? "Spiderman" Chris Vance had some sticky paws:
You might consider cheering conflict of UC\UK or the Reds watching parties in Oakley, HP, and Mt Lookout. Central Cinci is clannish at times during the college athletics seasons; much like it is during HS football. You may have better luck by reserving the basement of Brazenhead in Mason, Firehouse Grill in BlueAsh, or across the River at Arnies - not far from Hofbrauhaus

The Workout Warriors: John Simon vs Mike Kudla
The Alt Helmets & shirts are fine every once in a while; but you shouldn't wear white pants after Labor day...
I lived in the Stadium Dorm for 4 years, 2 of which my job was cleaning the bathroom\showers for my floor. "Unit Duty" was the name of the job. I don't know what was worse; cleaning up the "duty" remnants of 40 dudes, or cleaning the showers after whoever had a lonely weekend.
She appears skilled at putting tees in the ground.
Yes, the major broadcast channels: CBS, ABC, NBC, FOX and a few others are available with an HD antenna if your TV has a digital tuner - which most all do.
As with all things, it depends mostly on what content you watch. If you want live sports, you're sorta stuck with cable. There are avenues to stream live sports, but none in a High Quality resolution. If live sports aren't a deal breaker, then check out the infographic here. The chart on that page may help you decide which media device to go with. Having tried just about all of them, the best imho is the Roku 3. It has a wifi remote with a headphone port - awesome if you're watching content while rocking a kid to sleep. It also is controllable by App; and can throw up your pictures, etc from phone, tablet, etc. It has it's own channels, including Amazon, hudu plus, etc. Additionally, it has a plex channel thru which you can access even more things, including your personal videos, music, ripped DVDs. It also has a USB port, so you can attach a hard drive and play personal content without streaming. The device quickly wakes up from sleeping, so you never have to power down. It even has a time warner channel, so if you're a subscriber you can use it to replace a cable box.
Is it different than your bluray? Yes in that it's smarter, much quicker, and can do much more. Controlling the Roku 3 with the app (or the AmTV for that matter) is much nicer as you can type what you're searching for vs the one at a time scroll and click.
Between a netflix, hulu plus, and amazon prime subscriptions, you'll have access to nearly any movie or tv show for roughly 24 bucks a month in subscription fees. The only sticking point for ditching cable is live sports.
149 days....tick tick tick...
Cornhenge --- I have so many questions. It is the difference between art and "art."
Depending on what you're looking for...
Best Nike & New release clothing: Longs\B&N bookstore in the South Campus gateway. Buckeye corner has similar stuff, but not as much selection.
Previously mentioned Homage.com, who has stores in the Short North and Easton, has awesome vintage OSU t-shirts.
Conrad's and College traditions sport a huge assortment of other products e.g. golf bags, helmet chairs, helmet mailboxes, pool table lamps, etc.
Many people don't know the history: It was purposeful legislation in the 1800s to distinguish the university as the only land-grant university in the state of Ohio. Hence, THE Ohio State University denotes the university that has the major responsibility for agricultural research and teaching responsibility as well as a major "outreach" or extension education mission to the public.
-and knowing is half the battle.
Jesse and Brent calling SEC games? Tell AJ McCarron's girlfriend to watch out.
Sarah Jessica Parker walks into a bar. The bartender says, "Why the long face?"
Less about tradition, more about money, recruiting, and the like. 5 star recruits are playing on Friday nights. Rich Alumni are working on Friday nights. Saturday prime time is where the money is. Rutgers and Maryland are merely new markets with deep pockets.
He'll be fired up for The Game this year due to the ambush last year. I just hope we see more of a Ted Ginn Jr. performance than a David Boston response.
Bernards in the short north is great food and people watching. The Blue Danube is still great steak and eggs. Mac's or Barley's have very good wings. Bodega is a great place for brew and food.
It's cream due to tradition. Way back in the day, the leather was tanned with a compound leaving it with a wet-white color. This compound was popular as it left the leather most resisitent to wear. This was a random topic of conversation when my Grandfather (works with leather as a hobby) broke out his old letterman jacket from the 40's and compared it the autographed EG one he gave me as a Xmas gift.
- and knowing's half the battle!
Pull and re-seat or replace the accessory fuse. You may have to reset the factory radio, but that's usually a procedure in your owners manual. Odd things happen to fuses when they get super cold, just like cold solder joints. Two wires power car stereos, one is constant, one shuts off with your ignition i.e. the accessory. Since there was sound the second time, I'm betting it's the fuse to the accessory power. It might go away, but fuses are cheap; usually less than a dollar. Many cars already have spares stored close to the fuse block. Unfortunately, sometimes there is a second fuse to the radio in line to it's power in the back. Hope for the easy one in the block, or you may have to pull the dash to inspect for the other.
The RaceHorse game is a favorite of our Bowl Game and Super Bowl parties. Play with real quarters or dimes, and it is a wonderful companion to beverage consumption.
I can second this. Insanity Interval training dropped 10 off of me in 10 days . I switched my diet after that along with the workouts and the weight really flew off. I was given the advice of, "if you can't pick it, grow it, or kill it, don't eat it." Basically, nothing processed by any means; no bread or processed pasta, rice is ok. I ate 5 times a day, nothing within 3 hours of going to bed ( 3 meals, 2 snacks, celery & hummus anytime) for 6 days, and had a "don't go crazy" cheat day on the 7th day. Fruit and proteins early in the day; a mix of veggies, smaller fruit portion, and protein for lunch as my big meal; then heavier on the protein and veggies for dinner.
My body shrank like Costanza when he went swimming.