BUCKtuckian
---
Lex, Ky
Member since 23 November 2011 | Blog
Helmet Stickers: 677 | Leaderboard
Love Buckeye sports and Chicago Bear football.
Fair weather Reds fan..... new ownership has helped my loyalty...
Favorites
SPORTS MOMENT: the GAME 2006.
Ron Lewis jumper at the buzzer against Xavier in the second round NCAA bball at Rupp Arena
COLLEGE FOOTBALL PLAYER: A.J. Hawk / Eddie George
COLLEGE BASKETBALL PLAYER: Sully
NFL TEAM: Chicago Bears
MLB TEAM: Cincinnati Reds
Recent Activity
Every time I see Kobe's name it reminds me of one of my favorite gif's
FTFY
* Also, Audible Laughter
He rode Tom Brady' success the video camera to multiple 7 figure jobs where has been nothing but incompetent.....and he's still getting paid. Amazing.
I think the comments in the Browns Deadspin article were funnier than the actual article. Audibly LOL'd
Same handle on BA and talk beer. BM me if you're on one of those channels.
Beer porn: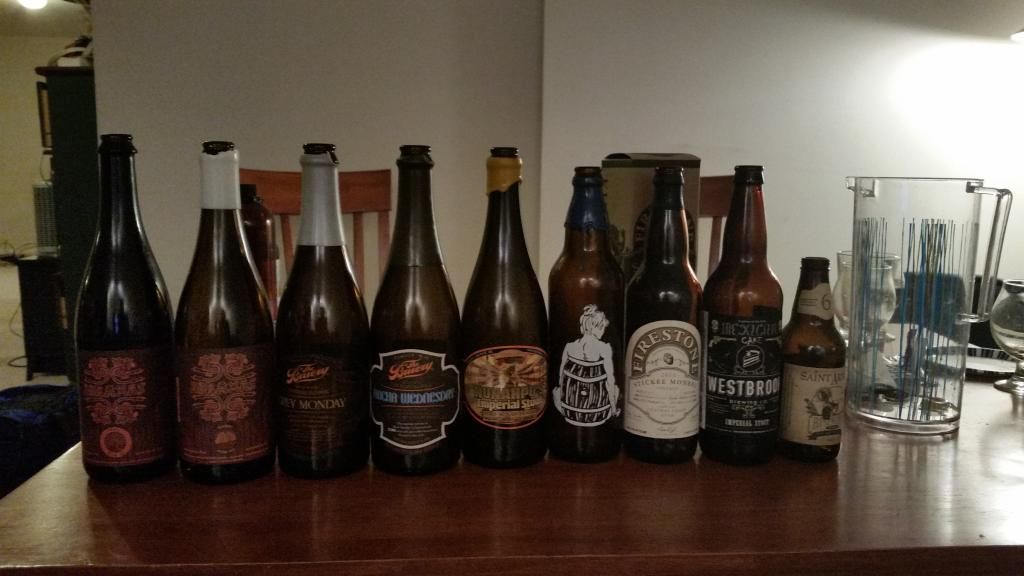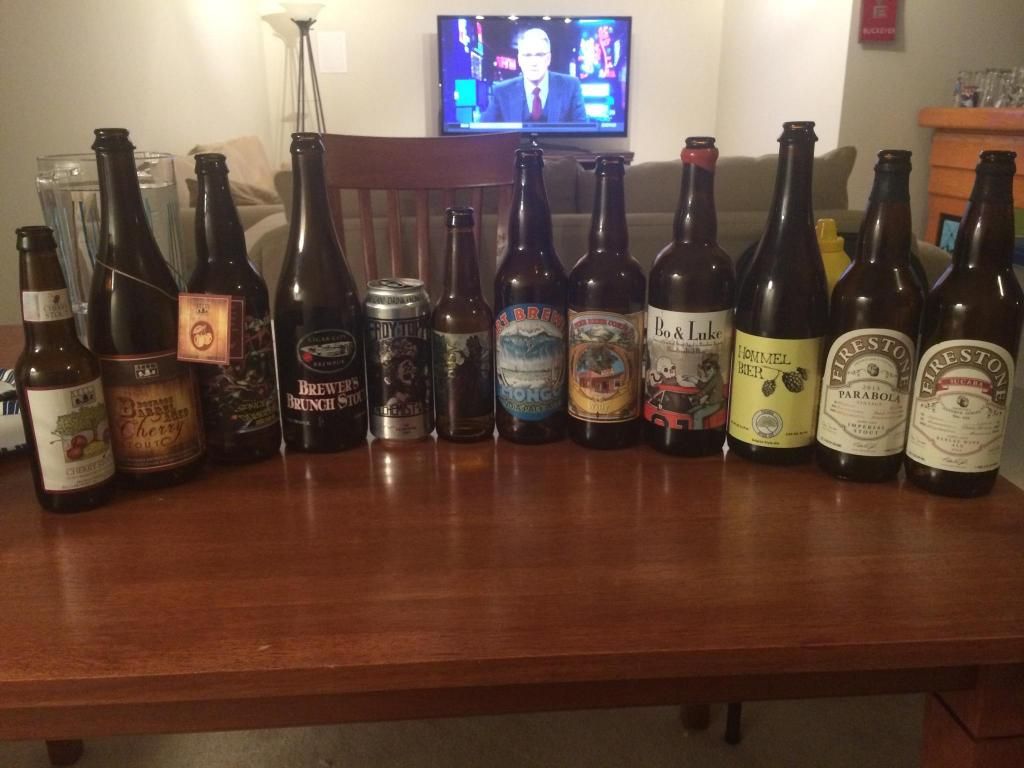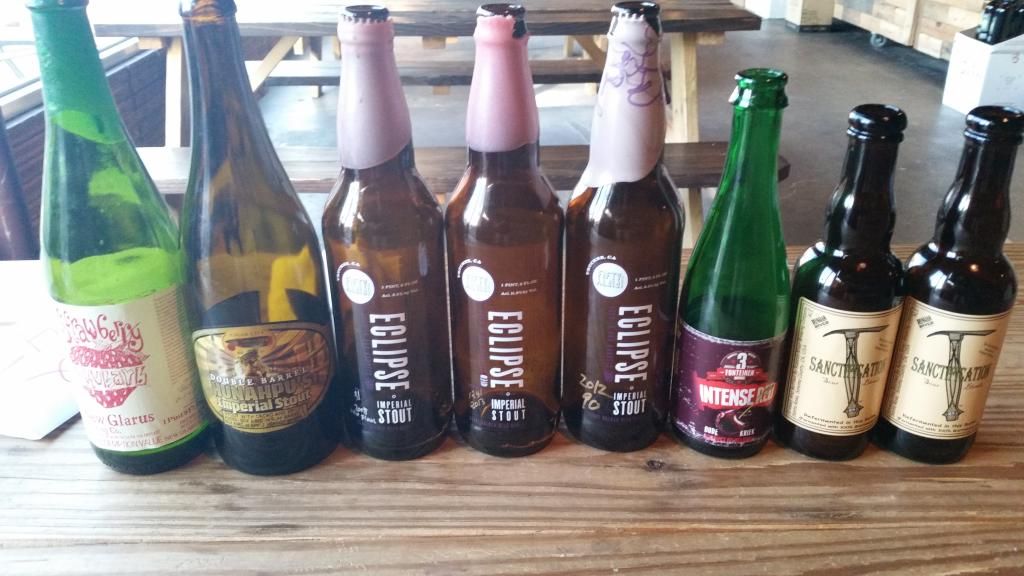 $40 at retail in March 2014
20yr at retail. This only happens when you live in Central Ky and you take VERY good care of your beer guy....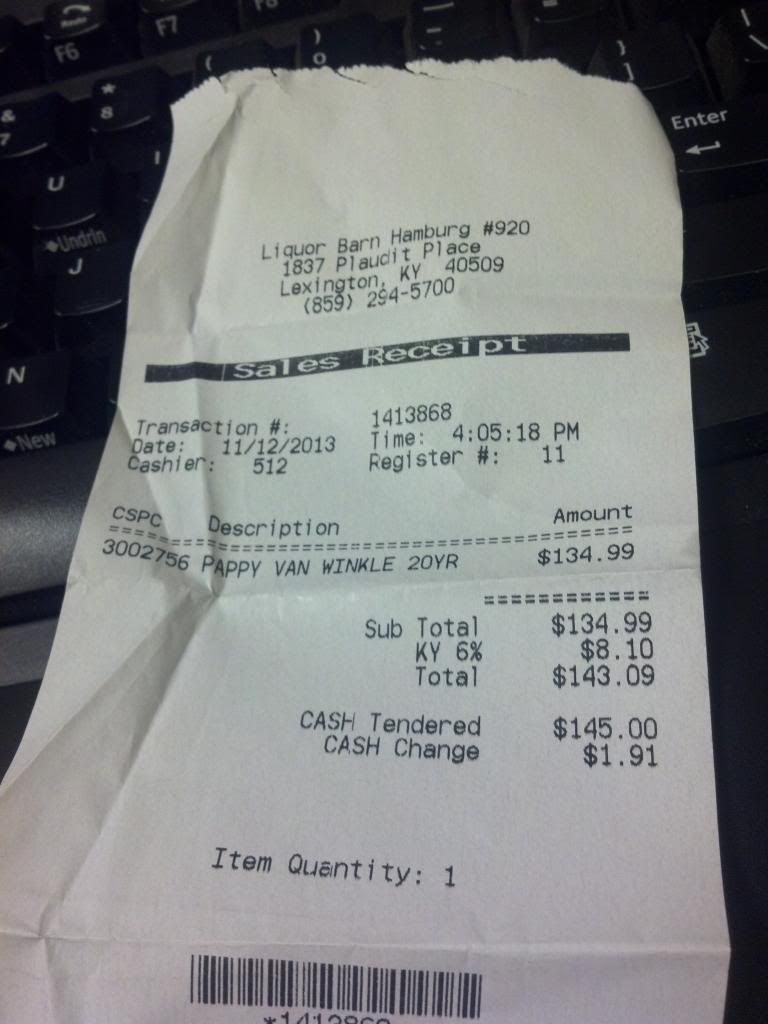 I know for fact this sells for $500-$1000 on the secondary market which is BS. So much hype. I hate seeing the lines of hoarders and mules camping out for this too resell it. Craft beer limited releases have became the same type of shitshow's. As Ramzy says, thank the neckbeards and hipsters.
Here are several of my favorite breweries not yet mentioned:
Cigar City, Westbrook, Prairie, Jester King, Evil Twin, Cantillion, Funky Buddah, Alpine, Bruery
Most of these are limited to the regions they reside in. The exceptions are Evil Twin and Cantillion are imported. Very worth seeking out any of their offerings.
I wish they'd bottle/distro that Willoughby Peanut Butter Cup Coffee Porter. That stuff is money !
+1 for Rhinegiest and Mad Tree. I always pick up $10 sixers of their cans when in NKY or the Nati
Pipeworks, Half Acre, Off Color all solid Chicago breweries. New Lagunitas plant in Chicago looks to be a massive beauty to visit.
Wulver is top tier Barrel aged scotch ale/wee heavy
Russian River only has limited distro in Cali, Denver and Philly. Either you visit, trade online or someone brings you one from said places. Still not real easy to come bye. The bench mark DIPA, IMO.
I have the Thurs social media code: HONOR
UC likes the big white D fence
Capacity 67,000
Secondary market looks to be commanding $160 minimum for Bob Uecker levels
Decent seat(s) look to be $200+ and are much more expensive for pairs together
RIP B.I.G
Man he could spit fire!