BuckToAsT
---
from Columbus, OH
Member since 30 July 2013 | Blog
Favorites
COLLEGE FOOTBALL PLAYER: Joey Bosa and Braxton Miller
COLLEGE BASKETBALL PLAYER: Aaron Craft; Mike Conley, Jr.
NFL TEAM: Cincinnati Bengals
NHL TEAM: Columbus Blue Jackets
NBA TEAM: Chicago Bulls; Cleveland Cavaliers
MLB TEAM: Cincinnati Reds
SOCCER TEAM: Columbus Crew; USMNT
Recent Activity
No matter what jersey he wears, he'll bleed scarlet and grey.
Always a Buckeye! No matter where you play. Good luck!
Boot and crutches seems far fetched for precautionary, but what the hell do I know.
JT's Monday night call would also be interesting. "Coach, what do you got for me?"
You all lie. I don't make a habit on munching on them, but I'm sure one has managed its way down my throat once or twice in my 30+ years on this Earth.
MOD be like, "Yo post was too Basic"
OREGON. Chip Kelly had a nice thing going, and what Oregon did the last 6 or so year was "cute." They proved however, very beatable against the bluebloods. Moreover, real powerhouses are now after the speed demons, meaning Oregon-type recruits have more options today than they did in the past. I doubt they recover. They will remain a middle-of-the-pack Pac-12 team and will not win a national title in football.
Good thing they have cute uniforms... (Oh yeah; powerhouses also caught on to that trend -- we too have flashy alternative uniforms that bring all the recruits to our yard)
That makes three of us! You quick sir...
Welcome to the GOOD GUYS!
BOOOOOOOOOOM!
Credit cards are a great credit-building tool. When you open one, make an auto payment every month for the full balance. That forces me to be disciplined and use them as if they were debit cards. The upside? Cash back and travel points.
Too bad I'm not an NFL prospect. Otherwise, I'd have a million bucks!
Unfortunately, state usury laws don't typically apply to credit cards. Your only chance is to argue they did not give you notice, but chances are they sent you rate increase disclosures in the mail. No one reads those...
Transferring your balance to a 15-month interest-free card or a low-interest federal credit union card are good options. Also, you could get a loan from Lending Tree to pay off your credit card. If you have good credit, you can get a nice loan between 10-15%. Not ideal, but surely beats 50%.
Chase Freedom, Citi Double, Discovery, and AMEX Blue Cash are great 12-15 month no interest options. You'll need a good credit score though. Remember, if you apply for any credit, do it all at once. Credit applications slightly lower your credit score, but you can minimize the decrease by applying for different cards on the same day.
I needed this. I've been out of the loop and unable to check 11W for a few days.
It is nice when you log on and see this. Wow. Boom.
Epitome of a true Buckeye.
Im sorry I even thought he was considering transferring.
I need a Brax fathead for my man cave.
Wow. These people are all dicks. TH took a lot of personal shots, which disappointed me given his smarts. Ad hominem attacks are hardly persuasive, and TH was the only one making them.
Sling TV (which you can access with a Roku, Amazon Firestick, or most smart TVs) has ESPN, ESPN2, TNT, TBS, AMC, ABC Family, CNN, History, and bunch of other live channels for $20 per month! You can pay $5 extra for additional sport channels, like SEC Networks (but no BTN). Since Sling TV is technically a provider, you can use it to log into Watch ESPN.
I love Sling TV. I also have Amazon Prime. I bum Hulu from a friend and Netflix from my parents (who use my Prime). As such, I have Sling TV, Amazon Prime, Hulu, and Netflix. That is more than what I need.
The only downfall is no BTN. However, that is only 2 Buckeye games. I typically go to the home games, so that's no biggie for me. For basketball, I use my parent's BTN to Go account (they have Dish).
The downside to Sling TV is that you can only have one stream at a time. If you want to watch ESPN but the wife wants to watch HGTV, you'll have to pay for two Sling TV accounts. Two accounts, however, may still be way cheaper than cable or dish.
It boils down to timing of the loss. It's unfair, but that's the way it is. Same reason Bama rose to #2 after a bad loss. Hell, it's how we got in last year.
Don't worry -- I'll spot you. I recently came into some unexpected riches. You see, I sold Fiesta Bowl tickets recently at face value. I now have more monies than i know what to do with...
MERRY CHRISTMAS YA'll! Go Bucks!
Exactly. Plus, like with any offer, my offer was subject to a counter-offer. If someone can get the SAME (or BETTER) tickets cheaper, then that is a leverage point when negotiating with me. I was fine with someone saying, "Hey, this website has your tickets for cheaper." I, however, did not appreciate being accused for trying to rip off fellow Buckeyes. Moreover, a lot of people prefer to buy face value tickets that they can verify and get in-hand the same day, than order them off a website for slightly cheaper and have to worry about delivery, etc.
Anyway, this was fun.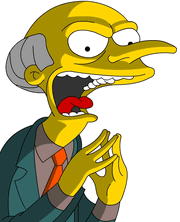 TICKETS ARE GONE.
Someone on facebook allowed me to make a HUGE profit on these. I bought them for face value and sold them for same. I am now rich, apparently.
I paid face value as part of a season package.
Profit means I make money on my sale. Since I purchased them for $330, selling them for $330 would not result in a profit. It's not really that complicated.
Face value = profit? Lol.
Yeah; face value price for club seats is ripping someone off. You're so awesome. [Let me rephrase to not confuse you, "YOUR" so awesome.]