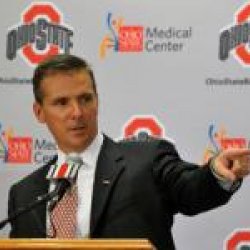 BuckToAsT
---
from Columbus, OH
Member since 30 July 2013 | Blog
Helmet Stickers: 1,189 | Leaderboard
Favorites
COLLEGE FOOTBALL PLAYER: James Richard Laurinaitis and Braxton Miller
COLLEGE BASKETBALL PLAYER: Aaron Craft; Mike Conley, Jr.
NFL TEAM: Cincinnati Bengals
NHL TEAM: Columbus Blue Jackets
NBA TEAM: Chicago Bulls
MLB TEAM: Cincinnati Reds
SOCCER TEAM: Columbus Crew; USMNT
Recent Activity
Be careful what you wish for... I, of course, would love to see that as well!
I don't have a No. 5 jersey, and I'm in no shortage of OSU game gear.
This weekend, I'm picking up a No. 5 jersey.
Lost our Heisman hopeful? You crazy, man. You crazy!
Joe Thomas Barrett IV for Heisman 2014!
Braxton Miller for Heisman 2015!
"Chip on the shoulder?"
Really? Too soon. Too soon.
Braxton is the man. Way to look at the bright side. I love this kid. Updating my favorite buckeye . . .
Because ESPN has a long-term deal with: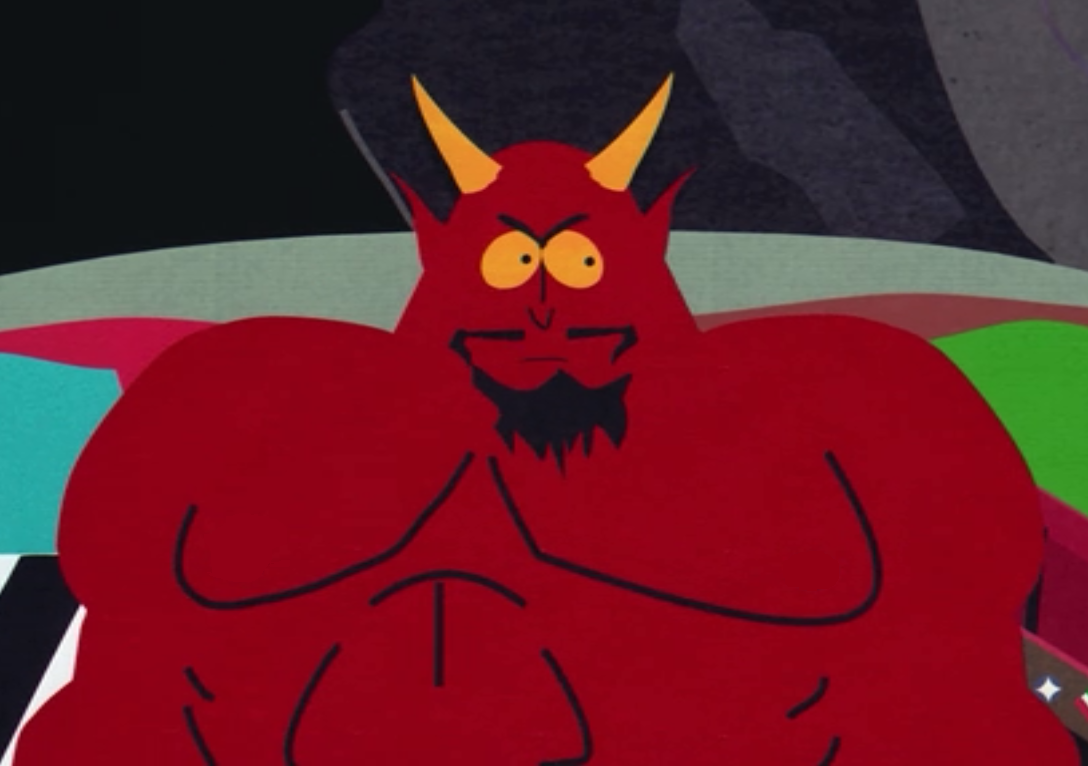 Alright. Let's pick a bar to [celebrate / mourn] the results of the MRI.
Either way, we'll all be needing lots of drinks...
Prayers to good news--not for us, the fans--but to a humble young man who deserves a great senior campaign to launch his dream career. He's worked so hard.
I mean, you have to estimate a good 300-400 yards against FAMU, right? 500?
How about dem Reds??
they suck these days.... :(
Also, how can you say ours are the worst? OU's and Bama's look like wal-mart brand bowling shoes.
I disagree. I love that logo--it's plastered all over my basement. That is, by the way the athletic logo. The academic logo is the seal, which is also sweet.
Dont get me wrong, I love the simplicity of the block O, and agree that it would have looked great on these kicks. However, I simply love our full athletic logo. It's the shining star of the 'Shoe.
I just watched this three times.
"Bad Company." Love it. Should be the theme for our defense. A message to the opposing team = you're in bad company.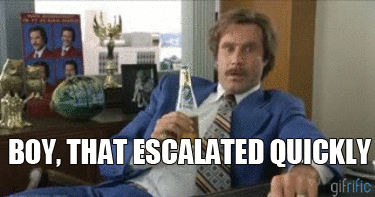 The Game. Even if scUM has a crappy season and we are heavily favored, id still choose the Game. It's fun to watch the Buckeyes kick those turds while they're down. (Though it's equally as fun to beat them when they're enjoying success.)
It's not like Lebron is coming out of retirement after attempting to play professional baseball. While excited about the Cavs, I just can't even compare the two.
And who needs to get beer AT the Game when you can down 23 cans on Natty in the P-lot right before kickoff??
Recruiting analyst, eh? I need to know how much weight to give your predictions.
Quick; what is your midi-chlorian count? (Without looking it up.)
Isn't Kenny now a full-time touring member of KISS? Or something like that?
I assume any and all TAMU students can get free haircuts there. Right? Otherwise, wouldn't that be an NCAA viol.... Oh wait, those don't apply to the $EC.
Was pisssed that I had to take a buddy to the airport at 4 am on a Saturday morning.
Then, I saw this. And now, I'm happy.
Lasted less than 10 minutes. Nothing really new.
Urban is concerned that players' familes will not be able to afford the cost of attending the extra games associated with the new playoff system and wants to see something happen.
Says Braxton is good to go. 100% healthy but sounds like they will monitor the "volume" of reps he takes out of precaution for his shoulder. (If anything, it is a positive for Cardele, who needs all the reps he can take.) Urban said Braxton has improved on the 2 areas of concern: (1) leadership (being vocal in the hudle); and (2) reading defenses and keeping his eyes on the secondary.
While Urban did not call him the starter (yet), it seems as if EzE is #1 back. He will be taking the first reps at practice. Urban is also high on Samuel, who appears to be #2 option right now as a true freshman. He then mentioned Ball, Dunn, and Smith (in that order), stating they had work to do.
He also said he still roots for the Gators (yuck), but I guess that's expected. We know where his heart lies.
Thinks the SEC top to bottom has proven itself as the best conference, but stated that the gap is closing and that a large chunk of the Big Ten can compete in any conference.
I don't give a damn what the trophy looks like, as long as that sucker is housed at the Woody Hayes Athletic Center after this season!
it is time...
Where did all the Dontre hype go? I think he'll be a huge part of our offense this season.
I'm so glad. I was getting so tired of having to hate Lebron....
Sounds like he had various opportunities to walk away from the scene that night. The only thing he walked away from was his team and an opportunity that many dream for.
I hope he conquers his demons, but there is no room in Meyer's locker room for people with that poor of judgment.