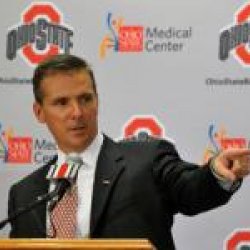 BuckToAsT
---
from Columbus, OH
Member since 30 July 2013 | Blog
Helmet Stickers: 1,044 | Leaderboard
Favorites
COLLEGE FOOTBALL PLAYER: James Richard Laurinaitis
COLLEGE BASKETBALL PLAYER: Aaron Craft; Mike Conley, Jr.
NFL TEAM: Cincinnati Bengals
NHL TEAM: Columbus Blue Jackets
NBA TEAM: Chicago Bulls
MLB TEAM: Cincinnati Reds
SOCCER TEAM: Columbus Crew; USMNT
Recent Activity
I'm so glad. I was getting so tired of having to hate Lebron....
Sounds like he had various opportunities to walk away from the scene that night. The only thing he walked away from was his team and an opportunity that many dream for.
I hope he conquers his demons, but there is no room in Meyer's locker room for people with that poor of judgment.
Seriously! Did they think they were at Florida State?
Don't worry, DJ--I'm sending help your way.
I have contacts at TW cable and can get them to escalate the issue for you. Since you're escalated, someone can be out to look at your internet as early as Labor Day! The narrow window for service is 8am to 6pm--so just hang tight that day.
Hope that fan got a license from tOSU for that killer tat . . .
The analysis used to be good--when it was only Desmond, Kirk, Lee, and Chris. But now they add all the SEC idots to the mix.
But if passing the hours before kickoff is what you want, why not pass the hours watching a non-SEC propaganda program? I turned to Fox Sports 1's new pre-grame show, but I would also give BTN a try. I can't stand ESPN anymore.
I fat fingered. Obviously I fixed it myself, but I miss fat-fingering.
Rough day at work. Then I see this. Now, I feel like this: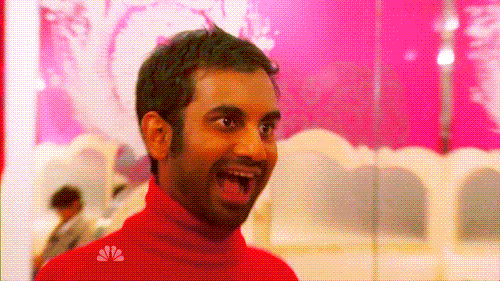 Ronaldo has patellar tendinosis, so there is hope.
Who needs a screen name when you have an ICQ number!
Maybe because the national media doesn't typically cover high school kids getting suspended from team/school.
To us, this is HUGE news, but to the rest of the world, it is just a HS kid getting into trouble.
Brady Hoke be like:
Fair enough. I do like the idea of coordinating songs with fans. Anything to make gameday atmosphere better.
The Athletics Department needs to rennovate St. John's Arena. Anyone who has been can vouch for how awesome Skull Sessions are. They're a huge part of football saturdays!
Oh yeah, and I guess it would help out non-revenue sports that still call the arena home.
UPDATE: I just saw that OSU is tearing that sucker down: http://en.wikipedia.org/wiki/Covelli_Arena
Sloopy already has a slot--TBDBITL plays it between the Third and Fourth quarter. That's the only time they play the song during the game--though they play "snippets" of it during the game, as they do with every other school song. Are you suggesting the band just stop playing the snippets? Not sure I'd agree.
PhD = Piled Higher and Deeper!
Their paths WILL cross again.
and the result will be the same...
Nostalgic tears are running down my face . . .
This was also my pre-game ritual . . . . 10 years ago!!!
Actually, that report won't be released until late next year.
Police also found paraphernalia in his vehicle: