bucks_symphony
---
Member since 29 May 2014 | Blog
Recent Activity
I love it that Shazier is tearing it up for my Steelers!
I've been a cord cutter now for a year and for me its ESPN and then possibly NBC and followed by Fox. CBS is the one that I hope doesn't get it the most due to the CBS Sports Network which isn't available to many regular cable plans even. It was not available last year for the Navy game which was aired on this channel except through means by a bar and your TV provider had it. ESPN has been the most accessible and its Watch ESPN app has been a lot more reliable than the other apps that I have used. The NBC Sports Network app has worked well and is now on Roku, Fire TV, and Apple TV devices. I think NBC does a fairly good job with its coverage too. Fox is okay. I enjoy the broadcasts that it does but its Fox Sports Go app is only available through Fire TV. Knowing this, I recently bought the Fire TV stick just for this reason and it has only worked some of the time through the women's world cup. Currently it sounds like Fox has no plans to join the newly available Sling TV and it doesn't have plans to add its Fox Sports Go app to Roku or Apple TV devices.
http://cordcuttersnews.com/fox-says-no-to-sling-tv-and-to-free-online-sports-streaming/
Unless you know someone with a cable password that would be willing to let you borrow it. ESPN is the best choice for cord cutters right now and into the future.
Can't wait until we start the Oklahoma series next year! It should be fantastic! I've never seen the bucks play them before.
Good Luck Orange! I sorta know what you mean. I have a legit chance at this point too if Gonzaga can keep winning!
I was at the game sitting somewhere behind the endzone jumping up and down screaming and losing my voice. That is when a lot of the Alabama fans started making their exits. I'll never forget that kid that was an Alabama fan that started crying beside me. Boy do I know that heartbreak. But man it was still so awesome!
This is a fun thread bc I really do feel like we will be the most dominate undisputed champion defending its title since Alabama. Although its difficult for me to imagine us getting the dream scenario we got this championship run with Alabama/Oregon (I was at NOLA for the BAMA game... not bad for only my second Buckeye game ever :-) but if I could choose it would be....
SEC Champion- could be Alabama/LSU/Florida but I think Auburn ends up winning it for some reason. Just beating the SEC every year would be gratifying for me. and....
Texas/Oklahoma/USC- There is just something about playing the blue bloods of college football for me that is just more exciting. I don't care about TCU/Baylor. Baylor definately until they prove they are worthy are a no for me. I would mostly prefer Oklahoma bc I am 28 years old and can't remember playing them so I can't wait until 2016/2017 with them.
Still can't see straight after an hour and fifteen minutes..... Wow that sounds rough!
This would be absolutely insane to prepare for! We have seen a two QB system but I think we actually could have a three-QB rotation! This would be not only historical but just such pleasure for our eyes!
Unfortunately I think that this bridge is now burnt.
Disappointed of course but best of luck to you.
I was at that game and it was a dream come true. This will be something that I always remember.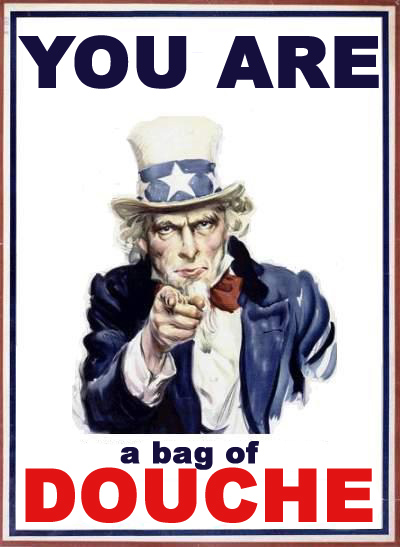 Urban has to see them for what they are.... Ignorant. Bc how else do you cope with that? I'd take it with a badge of honor bc the new tradition of Coach of the year is given to the coach of the team that are mid tier to bottom dwellers that slightly over achieve.
Thank you for letting us know AK. Its good to hear an inside scoop if true. Every indication of all the reports are we will know by the time the 49ers season is over with which will likely be Monday a day after their last game. At this point though all confirmed reports pointing that there is interest from Harbaugh. Everyone will see. I won't sweat whatever it is he decides but it can't be denied that this would be big news one way or another.
This has to be the most talented class to come through since the Cooper Era
Please No B1G chants! Big Ten doens't deserve any chants. S-E-C would be funny but I'd stick with O-H-I-O. :)
I think we are all sensing it. I'm certain that Urban is going to have our guys ready to play. The question will be if Bama is ready for what is coming their way. #AngryFootballTeam #Go Bucks!
You know, come to think about it. Why does Oregon get so much love? They haven't even won a title or anything besides the PAC-12. I don't understand the love fest for them year after year. While I do think they are a great team this year. They usually are always over rated.
I like the thought of that but would rather do that later in the season and see some of those SEC teams come up north and play in the elements. :)
I'm going down there and chanting S-E-C would be hilarious if we got up comfortably. But I'd like to get an O-H-I-O going around the stadium. Our conference doesn't deserve any chants from us.
I just bust out laughing every time I see this!
This is exactly why they are still in the top four. They simply don't have a loss and won it all last year. It would look severely bad on the committee to leave out an undefeated defending national champion which is why they will ultimately not be left out if they win Saturday no matter what any of the other results are. Even though FSU does not play like one the "Four best teams" and isn't one of the best four to almost everyone. Sadly I think the injury to JT will hurt us if everyone wins. I almost think it won't matter to the committee if we win Saturday and everyone else wins. We really need someone to lose at this point. The whole "style points" thing and the "four best teams" that the committee stresses is complete BS bc FSU would not be in the top four based on this criteria.