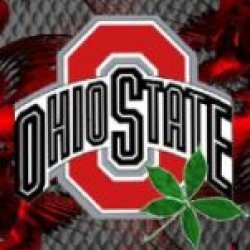 Bucksfan70
---
Hilliard Ohio (via Massillon Ohio)
Member since 05 April 2014 | Blog
Helmet Stickers: 41 | Leaderboard
Favorites
SPORTS MOMENT: 2002 National Championship
COLLEGE FOOTBALL PLAYER: Joey Bosa
NFL TEAM: Cleveland Browns :(
Recent Activity
hell yeah, i want to see it! someone post it if you got it!
i was thinking the same thing. in his highlights he looks like a damn good DE as well.
whitehead is the guy i'm most interested in. he looks like he'll be an awesome player!
thanks for the tidbit!
i don't see the problem here. they guy was out of line, wasn't following instructions and was clearly bucking (no pun intended) the chain of command.
this is the best damn band in the land. if people think they're going to just walk in here and do whatever, they are not only going to disrupt the environment that makes our band great, they will also be spreading the idea that others can do that as well (poison). if this happens we will eventually wind up with garbage for a band just like most other schools.
to hell with that!
waters was right, screw that other guy. and tbdbitl does not = democracy.
the real issue here is the manipulation of the brainwashed and hypersensitive masses, through the mass media, for a political agenda.
jimmie johnson is the godfather of swag IMO.
looking forward to hearing some news, and maybe watching some video clips, of whitehead and McCall, if you guys get the chance.
thanks
who does he have to throw to?
if they lose either of those games the fireworks will be hated and cause an uproar, it will be like adding insult to injury.
what is that? it's a giant..
glad to see we are finally recruiting a QB (haskins) who throws instead of runs.
every year, when someone wins the national championship, the winning team takes turns kissing the trophy. but this year someone will kiss the golden weiner.
ugh!
i think you might be right, he's big and growing. but i don't know how big his wingspan is, do you have any info on that?
i feel like question #4 isn't very fair to braxton considering how terrible the secondary and linebackers were in coverage. true he had a chance to win the orange bowl and threw an int , but damn that pass defense sucked! the pass D really put him in a bad position all year long, BIG title game as well. they were truly terrible.
we need a lip reader for that. i want to know what he was actually saying. LOL!
lol! i don't know which is worse, muschamp or angry "beet face" brian kelly. i would hate playing for either of those turds.
funny pic!
maybe his commitment is one of those ben edwards type of commitments. a trial run "we'll see how it goes" type of deal.
sounds like he's going to watch and see if UF starts losing, like we all know they will, and then flip if there's no future there and muschump gets fired.
also, maybe consider the fact that on bakers twitter account he had a picture of himself running with the ball as a RB when he committed. maybe UF told him they would start him at RB and he wants to see if they're going to keep their word or not.
i think they should go after porter gustin, that dude is a beast! to have him and nick connor would be like having 2 aj hawks on the field at the same time ohh yeah!
glad we have mcmillan and hilliard. we're going to need big thumpers like them, at LB, to stop larry scott.
i'm not concerned about the starting o-line, i think they will be dominant by early to mid season. but i am concerned about the lack of quality and inexperience, of the backups, in the 2 deep. imo that is the real issue here.