bucks15
---
Member since 02 July 2013 | Blog
Favorites
SPORTS MOMENT: Attending the 2015 Sugar Bowl and watching Zeke run 85 yards through the heart of the south.
COLLEGE FOOTBALL PLAYER: Orlando Pace
NFL TEAM: Detroit Lions
MLB TEAM: Cincinnati Reds
Recent Activity
Turns out Barrett winning the Heisman isn't a bold prediction after all.
Disappointing: not making the playoff
Bad: Losing to TSUN and not making a major bowl game.
But Thomas is also significantly better than Jehu Chesson, Jordan Westercamp, Aaron Burbridge and Alex Erickson
My issue with your comment is opposing teams are doing a lot more with a lot less. We have guys on the roster with significantly more athletic talent than the guys listed above. We have never had a receiver that demonstrated elite technique under Smith's tenure outside of Michael Thomas, and coincidentally he has some famous uncle that is hardly mentioned on here. Talent isn't the issue.
Just when Weber is getting hot we try to force feed Samuel the ball on a speed option to the short side of the field.
Excellent post. This part resonated with me the most for the past two years. Another classic example was Braxton in the wildcat for the sake of getting his touches, with all the talent just let it happen organically. I'm optimistic it will going forward.
I honestly believe neither of them will start at safety. Think the biggest wild card is Arnette- he is starting somewhere based on his PT and Coombs's comments. Think the highest ceiling for the secondary is as follows:
CB- Ward and Sheffield/Okudah
Safety- Arnette/Pryor and Fuller/Wade (pick the best two)
Nickel- Webb
Tend to agree. I worry he doesn't have the measurables to become a good/great receiver, he only ran a 4.71 40 at The Opening. I know there is more to playing receiver, but it certainly helps to have great athleticism for the position.
I don't know where you found the 4.68 40 time, but I would be shocked if he wasn't faster based on film. Plus with him being clocked at 22+ mph I highly doubt he runs a 4.68.
Jaylen Harris, Kendall Sheffield, Thayer Munford, Marvin Wilson, Jay Tufele, and Lynn Bowden.
That is probably pretty close to the order of likelihood as well.
Makes you wonder what took so long? Our H is going to have a lot of swagger between McCall and EGW. Hope that spreads to the rest of Zone6.
This is Jalin Marshall decision 2.0.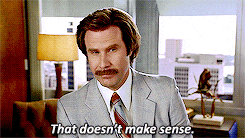 I would think people that just watched the Clemson game would be salivating over 310+ lb dominant defensive tackles...
This sums it up. Currently: it's Burrow since he beat him out this year. That said, Haskins has more natural talent and I think the time he has to get better before next year will result in him making that leap.
Think position coach has more of an impact, didn't seem the philosophy has changed much. One think I always thought was JT seemed to do a lot less thinking/self-doubt when Herman was in charge versus Beck. This thought was confirmed when the article came out that he didn't take risk and not forcing the ball was his biggest objective. Whether this came down from Urban or Beck remains to be seen, but I think the latter since this wasn't an issue under Herman.
The passing game isn't going to improve until JT is allowed to rip it, he isn't arm talented enough to allow the passing game improve while being conservative. We saw the results versus MSU in '14, he can get it done if you let him.
We had/have room for him, but he was all Georgia the day they got Kirby Smart.
Don't think he has the speed desired to be a good safety in this day and age of College Football, and his ACL injury most certainly didn't help. That isn't a problem with Fuller.
Forgot arguably the biggest reason: Urban Meyer with a month to prepare.
Way to much pessimism from you all. Buckeye's win for three reasons:
1. The argument that Prince and the O-line won't improve because they would have done so by now is one I am not buying. Week to week they are installing game plans and focusing on the opponent versus strictly fundamentals. I am sure fundamentals are worked on a weekly basis, but not nearly to the point they have been for the past month when they have had the time to strictly focus on those, especially for the young linemen trying to understand the game plan. Individual improvement will repeat benefits, but I think the biggest thing we see is the effectiveness of tempo. It will keep Clemson limited in their vast defense schemes, but also tire out those big boys up front. Also, it won't give time our young slobs to overthink anything. Just play the game plan.
2. Clemson's offensive line has very real pass protection issues. I can't remember specifically where it was mentioned (somewhere on PFF), but they have the second last pass blocking grade in the ACC. It hardly gets talked about because of Watson's running ability and a lot of their pass plays are predicated on getting the ball out quick. This is why the defense has been preaching about controlled pass rushes all weak. They know they can get to him, they just need to do it in a disciplined manner.
3. Our back-7. This a defense built to stop a team like Clemson. Clemson gets the ball out quick, but out press man should neutralize that. Our secondary can match up with these receivers or any others and I have a tough time thinking they will lose enough 1-on-1s to get Clemson to score more than 24 points. Also, our linebackers have the necessary athleticism (Baker and Worley) to get Watson on the ground when he does escape the pocket, but I don't think that will be often due to reason 2 above.
Buckeyes beat the better version of Oklahoma 31-24.
That's interesting. By every account he will be a pure safety in this class. Moving him to LB would make this a very heavy LB class (Browning, Werner, Pryor, White).
Any speculation why he is playing there for the UA game?
Was thinking the other day with all the criticism of Zone6 why hasn't Dixon been on the field, especially considering he got some time last year when healthy.
Does anyone know if he is been hurt all season or just fell out of the rotation? I would be surprised to hear it was the later.
Longest kick you ever made in practice?
Andrew, is Bolden a take?
Also, the fact I have to ask if the #55 player in the country is a take is pretty indicative of how great recruiting has become.
Cole Kmet
Instability at ND + no TE commits = Buckeye.
The silver lining with losing all this talent: The "we're gonna have 6 DB's drafted in two years" recruiting pitch seems to be paying off.