bucks15
---
Member since 02 July 2013 | Blog
Helmet Stickers: 822 | Leaderboard
Voting Record: 951 / 97
Favorites
SPORTS MOMENT: Attending "The Game of The Century" in '06.
COLLEGE FOOTBALL PLAYER: Orlando Pace
NFL TEAM: Detroit Lions
MLB TEAM: Cincinnati Reds
Recent Activity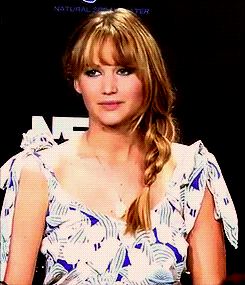 This is a great problem to have. I hate that we have too many future NFL players on our roster.
I think Cooper is the biggest X-factor in the game. If we hold him under 100 I really like our chances, if he puts up something close to Auburn then we are in very big trouble.
We don't have back-ups, we just have more play-callers.
Good for him. Here's to him leaving with a National Championship on his resume.
Don't mean to be so simple but bring them all in and figure it out from there. If we get Briscoe that is five potential DB's so i'd imagine one of them moves to H-Back, probably EGW. Maybe Ward though, that guy can fly.
Very good source tells us the Alabama game will be Tom Herman's last at OSU regardless of the outcome of that game.

— Ozone Communications (@theOzonedotnet) December 13, 2014
Between getting a raise and taking a non power 5 job, i'd guess Herman would prefer the former. Next year's offense has a chance to rewrite the record books, i'd bet he'd like to be a part of that rather than taking an offer at Houston.
I need to see more of Cardale to place any judgement on him, especially ranking his deep ball. Devin Smith made two fantastic plays on two of the three deep balls he threw to him (the other was a thing of beauty throwing off his back foot) and also overthrew Evan Spencer on a gimme touchdown. Not knocking Cardale, just want to see more than one game from him before putting him with the likes of J.T. and Braxton. Color me cautiously optimistic.
I like the Clutch addition, but not sure I understand how JT is third in that category. He led us to a win on the road night game against a Michigan State team that is probably the best team we have beat during Urban's tenure. I don't think we appreciate how great of a performance that was.
Definitely going to go worse. Wisconsin and Nebraska replaced two coaches with others who haven't had the success that they have had, anywhere. A lot of this opinion depends on who TTUN gets as well.
Also, I think the bigger storyline is how the B1G got worse for people they didn't fire (Beckman, Hazel). Wilson saved his season by beating Missouri, but that is a bad team without Coleman on it. Also, if Kirk Ferentz didn't have that massive buyout I think he would/should be gone as well.
That video is an emotional roller coster.
I hardly see him making an impact. The one thing he brings to the table that Jalin doesn't is better raw speed, making him a better vertical threat and maybe creating a little more separation running the crossing routes. Aside from those types of patterns, I don't see him doing much other than being a decoy. This isn't to say Dontre is a bad player, I just think Jalin is a better one at this point in their careers.
Tulsa's AD
If that is the case I would bet a substantial amount of money on our Buckeyes, even if it were straight up.
Barry Alvarez either needs to change his philosophy in paying coaches or get out of town. That's two coaches now that he has lost at a middle to upper tier B1G program. Wisconsin should be ashamed for getting outbid like this from a low tier Pac 12 team. It is stupid issues like this why the B1G is struggling, coaching (or lack thereof) and recruiting.
With no visible injuries or witnesses I highly doubt anything happens from the legal side of matters. Will be interesting to see what UFM does about it though.
I want them to go 11-1 every year, with that loss obviously coming to us. We couldn't inflict any more amount of pain than ruining their great seasons after they lose to us.
It's the like the 90's but in reverse, and we all know how those losses hurt.
I'm going with Eli Apple. He goes from not losing his black stripe until the spring to performing at this level. His run support on Gordon last week was fantastic. Also, we saw how badly we needed him in pass coverage after the first drive versus Michigan State.
Love the attitude he has brought the last two games with those blocks., hard for the team not to get pumped after they happen. He's looking a lot better receiving too, you can definitely see he has the natural talent. Nice to see it finally showing up.
Colin has shown us a lot of love lately. I know he isn't the most liked guy on the site, but he has some good words for us today.
"Hey Baylor, could your third string quarterback beat Wisconsin 59-0? Tells you something about Ohio State's athletes." Usually pretty hit or miss with him, but nice to see some respect from someone with a wide audience.
We are facing the most balanced attack we have faced all year in Bama, I wanna see what we can do when we aren't selling out to stop a one dimensional team.
If we contain Cooper I am pretty confident we can take Bama down.
Johnnie Dixon wins twitter today
Could end up with 6 linemen? Last I heard we were thinking of only taking five if it was the right five. Who else is in play if we get James?