bucks15
---
Member since 02 July 2013 | Blog
Favorites
SPORTS MOMENT: Attending the 2015 Sugar Bowl and watching Zeke run 85 yards through the heart of the south.
COLLEGE FOOTBALL PLAYER: Orlando Pace
NFL TEAM: Detroit Lions
MLB TEAM: Cincinnati Reds
Recent Activity
Andrew has simply done fantastic work- is forthcoming without being to revealing.
This one is Birm's old "eat his shoe" territory or Andrew's new Grinch smile.
Yikes, that is concerning. Not a high ceiling with that kind of speed.
I bet this speaks more too the depth at safety than is does his performance at WR. The former is definitely a bigger need right now by sheer numbers.
Pope vs. Tuliaupupu in a circle drill, winner gets the spot.
A former 11W recruiting employee now at Land of Ten had an interesting forum post about Parson, seemed to indicate it wasn't a done deal if Oweh and Smith were to commit before him. Just to be clear, Parson is a 100% take no matter if/when, correct?
It is actually embarrassing some of the takes on there, but unfortunately none of which is all surprising. My personal favorite on if Butch Jones and Tennessee were in the B1G: "An easy 10-2 season for Tennessee every year. Not to mention Butch has destroyed every Big 10 team that we've faced in a bowl game."
Very Derrick Henry-esque, both in running style and testing results. Physical specimens with one-cut and get up field running styles.
Yep, that ranking came out before he tested off the charts.
This just feels so much like the Akers/Dobbins situation- Teague being Dobbins and White being Akers. Each have comparable running styles, one is rated higher, but both are fantastic backs, and most importantly we are spoiled in our options.
1. Only point I was trying to make, he is Tressel's boss, he deserved some responsibility.
2. Fair point, but I am not crowning Smith for a great achievement here. Urban wanted to get back into coaching, from Ohio, and we had the paycheck and the opening. Would have been more of a large failure than great feat- not like he poached him from Florida.
3. Was it not worth the risk on a 6-6 team? It's the AD's job to forecast and Urban didn't think they would have a bowl ban when he was hired on. Smith took a calculated risk and it didn't pan out, and might have cost us a national championship (biased, but I think we beat Notre Dame).
4. Ohio State's best basketball coach was let go on a Monday afternoon in early June, nearly 2 months after the season. Why then, if they didn't have someone zeroed in? Myself, and a lot of Ohio State's beat, seem to agree with this logic.
I am not 'hating' and no need to talk like I have offended you. Gene did Tressel absolutely no favors when the scandal was underway. Smith has nothing to do with Tressel's actions, he is a grown man an made them on his own. But Smith let the ship sink with little public support. Also, he was Tressel's boss. He was neither naive about it for awhile or he knew as well and came out with no word associated with him.
It may not be this black and white and I am not even saying Smith is a bad AD, I just don't believe him to be great I don't think this is an unfair criticism.
It's going to come down to recruiting with him, it's a challenge to do it clean in this day and age and by all accounts he is clean. It's agreed he is pretty competent when it comes to coaching, so lets see if he can get the talent.
Respectfully disagree. Still uneasy how he come out of the Tressel situation clean as a whistle, the Urban hire fell into his lap, the bowl ban (or lack there of) is unforgivable, and it's pretty clear he didn't have a coordinated plan for this search. Like the result, but the process was rough.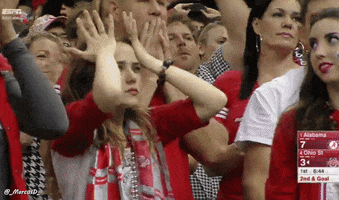 The next 11W poll?
I agree, I see it more bad news if we do offer than good news if we don't.
It going to be very important to monitor Teague's visit this weekend. If he leaves without a committable offer it's game on for Zamir, because Teague is going to test very well which will probably justify one.
With Ohio State's resources and solid recruiting grounds, there is no reason they can't be a tournament team year in and year out. I don't think that is even asking for much.
McDermott is a fine basketball coach.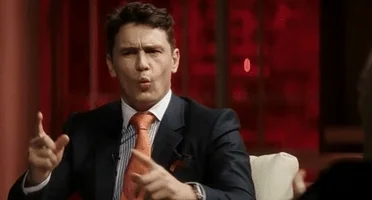 I would rather get the coach right and risk losing Dane Goodwin.
Surprised Webb isn't discussed more, he's my number 1. He needs to go from a liability to an asset for have any chance of being the defense we were last year. That or Fuller has a Hooker-lite impact.
Wiltfong was on the BM5 this morning:
Mitchell: Has an Ohio State source saying we get him and another that wasn't confident a couple weeks back now thinks it's 50/50. Doesn't have a smoking gun from Ohio State's side to warrant a Crystal Ball flip, so is sticking with Florida State but could go either way.
Anthony Cook: :) .... compares him to Okudah both in personality and player.
Zamir White: Nothing we haven't heard, a lot of people think he wants to be here but Mom wants him to go to Georgia. Still has him going to Georgia- can't get around him announcing on his mom's birthday. The Woody is confident they can get him and are going all in on Zamir. Neat little insight about Cam Akers recruitment, his dad or step-dad wanted him to be a Buckeye. We convinced the parents last time and convinced the kid this time, hopefully this one pans out.
Related: craziest reason the staff didn't take a kid that you are willing to divulge? Don't care so much about who it was as compared to the story itself.
One particularly noticeable prediction was Dallas Gant going to Ohio State. He squashed Notre Dame rumors from day one when a lot of people, including Wiltfong, had Notre Dame a serious contender. You don't have that much confidence if he was just reading the tea leaves of paid sites.
My thinking too, I am wondering if you can make this external facing even in some limited capacity.
A halftime Q&A?