Buckrific
---
Member since 30 August 2010 | Blog
Recent Activity
F_CK _ichigan!!!!
27-17 OSU
If someone would have offered that OSU would be 7-1 going into November last July who on this site wouldn't have taken it? I know I would have. Yes, it has been ugly at times but let us not forget the mass exodus from last year. In my opinion last season was far more frustrating than this year has been and any winning this year is really a bonus. We have played three primetime night games on the road and are 2-1 in those games. I'm sorry but I will take that almost any year.
Somebody on defense needs to make a play on one of these arm punts PSU keeps throwing up.
A popsicle. They have been know to produce insane brain freezes.
The Tulsa AD should walk into the locker room and fire the Head Coach on the spot. What a buffoon!!!!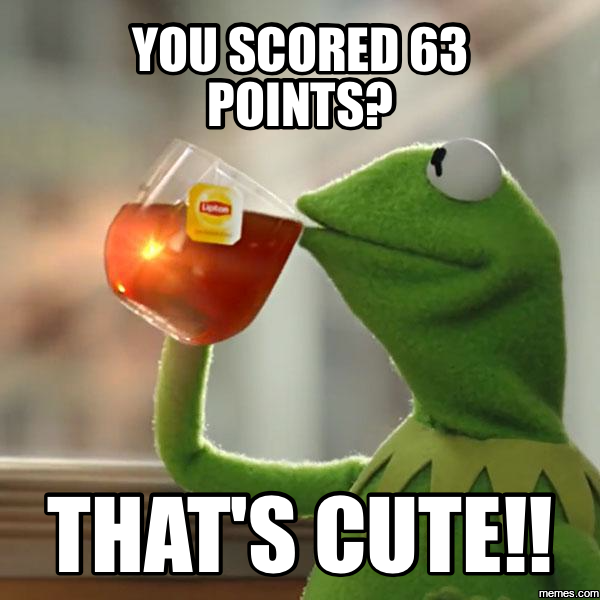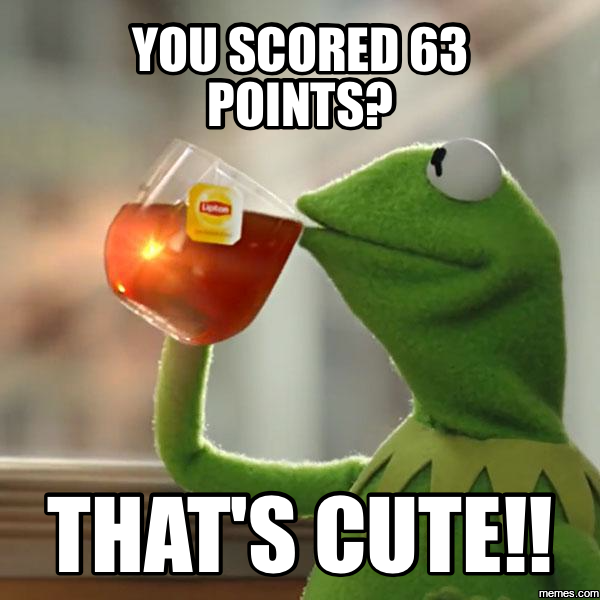 There was nobody in the stands
Outstanding Job!!!!! Simply amazing!!!!!!!!
Purdue Harbor? I actually sat through that shit storm.
I think they will be awarded by the men's basketball team.
Is he fast enough to play in the SEC?
​Erroneous, Peppers doesn't bleed!!!
Pass!!! Haven't there been enough disgruntled players whining about PT lately?
I was sitting in the other end zone talking with a Purdue fan and he said "I bet you can't wait till he starts playing linebacker." He was flabbergasted when I told him #15 was a running back. The look on his face was priceless.
It was from several years ago. He has since retired from being a head coach.
\
To quote a super-succesful NW Ohio H.S. coach who went through a poor season with all young players and someone said how much better his team will be next year with everyone back, "I can go out in that parking lot and take a shit, when I come back next year it will still be just a pile of shit." If OSU's young players don't change they will not be any better next year just because they are a year older! Next years games will be won and lost this summer. Lyle and KBD need consistent jumpers, Giddens need an offensive game, Kam needs to figure out how to get open when teams are really guarding him like MSU did and Loving needs to find consistent effort.
'
No salary cap in NCAA SEC football.
FIFY
Great team win!! Glad to see multiple players make "winning" plays towards the end of the game!!
They have uniforms and everything, it's really great.