Buckrific
---
Member since 30 August 2010 | Blog
Recent Activity
The Tulsa AD should walk into the locker room and fire the Head Coach on the spot. What a buffoon!!!!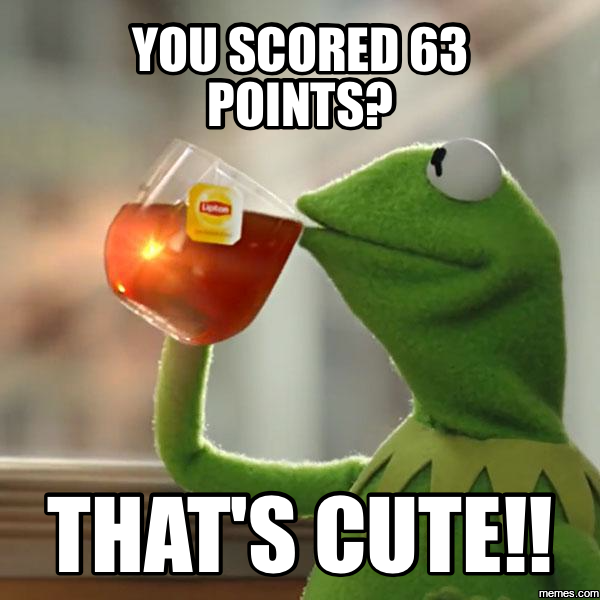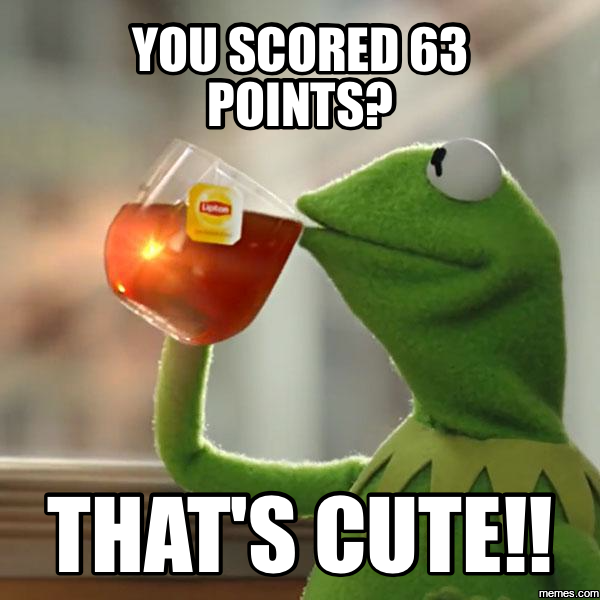 There was nobody in the stands
Outstanding Job!!!!! Simply amazing!!!!!!!!
Purdue Harbor? I actually sat through that shit storm.
I think they will be awarded by the men's basketball team.
Is he fast enough to play in the SEC?
​Erroneous, Peppers doesn't bleed!!!
Pass!!! Haven't there been enough disgruntled players whining about PT lately?
I was sitting in the other end zone talking with a Purdue fan and he said "I bet you can't wait till he starts playing linebacker." He was flabbergasted when I told him #15 was a running back. The look on his face was priceless.
It was from several years ago. He has since retired from being a head coach.
\
To quote a super-succesful NW Ohio H.S. coach who went through a poor season with all young players and someone said how much better his team will be next year with everyone back, "I can go out in that parking lot and take a shit, when I come back next year it will still be just a pile of shit." If OSU's young players don't change they will not be any better next year just because they are a year older! Next years games will be won and lost this summer. Lyle and KBD need consistent jumpers, Giddens need an offensive game, Kam needs to figure out how to get open when teams are really guarding him like MSU did and Loving needs to find consistent effort.
'
No salary cap in NCAA SEC football.
FIFY
Great team win!! Glad to see multiple players make "winning" plays towards the end of the game!!
They have uniforms and everything, it's really great.
Best: 2006 @ Texas or 2008 @ Northwestern because I had a sideline pass and sang Carmen Ohio arm-in-arm with the team and nobody even looked twice at me.
Worst: None - Been to at least 15-20 games, both home and away, and OSU has never lost when I have been there to watch. (I would think that some complimentary season tickets would come my way)
Donnie Nickey!!! Drops mike and walks out.
The whole "grunge scene" hit me right in the sweet-spot. I loved AIC the very first time I heard them and haven't stopped listening since. My kids don't believe that I used to have bangs that I could put in my mouth. Those were the days!!!!
I really like how AJ is playing right now. He is the fastest end line to end line player I can remember in a Buckeyes uniform. I also can't wait to see Mitchell start to get more comfortable, he is going to make some amazing plays that will have us speechless (he will also do about 5 dumb things per game but we will have to take the good with the bad). Loving is starting to become my least favorite player ever. I cannot stand to watch him walk around pouting with his arms at his side. I cannot tolerate players that act like that, to me it just screams selfishness, and having coached basketball for the last 20+ years I believe that is the worst personal attribute a basketball player can have. I don't know how Thad has the patience for him.
I keep trying to get my wife to go to Morehead St. but she refuses.