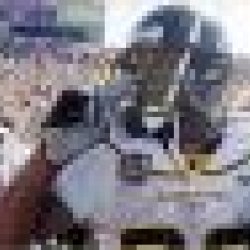 Buckrific
---
Member since 30 August 2010 | Blog
Helmet Stickers: 70 | Leaderboard
Recent Activity
1) Cheers
2) A-Team
3) ALF
4) Scarecrow and Mrs. King
5) Night Court
Shouldn't it read "sun and blue?"
Any time Reeves is playing it is bad for OSU. I have not been a fan since he played for Roby in game 1. He is not even close to adequate. I really hope we are just saving redshirts and there is some talent for next year.
Chris Fields has 8 catches this season for 5 touchdowns! Chad Cacchio (sp?) anyone?
They have uniforms and everything, it's really great.
That is pretty funny. If I new how to upvote I would.
Only have one thing to say......FUCK MICHIGAN!!!!
My daughter was about 6 when we were sitting at a high school basketball game with her grandmother. Her grandmother was talking with another lady when she overheard the lady mention how she had been into Michigan earlier in the day. My daughter interupted the lady and deadpanned "I hope you took a shower when you got home!" I have never been prouder as a father.
Could be worse, we could have lost to Central Michigan!
You do realize Weatherspoon isn't from Toledo right. He was Sully's High School teamate.
WOW!!! What a huge and bizarre win! This year any win is a good win.
I am officially boycotting OSU if Bauserman is on the field. I can't put into words how much I hate having him on the field. How bad are Guiten and/or Graham? I need to stop typing or I will never get to sleep.
Wow. My eyes are still burning. I can't even type.
With Bauseman the band and cheerleaders are always open. They better keep their heads on a swivel.
You should see the great deal I just got on a new Chrysler!
I loved how Kenny Smith started talking about how OSU can't handle a team that presses. Didn't we drill Florida by about a hundred at their place when the pressed the whole game? Has Charles Barkley been doing studio work all year for CBS? I just wonder how many college games he has watched this season?
I can't stand to watch him pace back and forth then snarl. He drives me nuts.
Let's hope they introduce him tonight. I was there to watch Dickrod look very uncomfortable and am going to be there tonight.
I am spent!!!!!!!! Fuck YES!!!!!!!!!!!!!!!!!!!!!!!!!!!!!!!!!!!!!!!!!!!