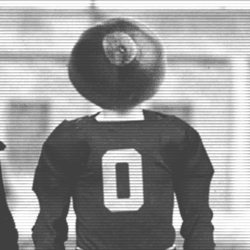 buckny
---
Member since 24 January 2012 | Blog
Helmet Stickers: 91 | Leaderboard
Recent Activity
Torrance Gibson ‏@quick_tg6
S/O to the #1 running back in the country @Damien_D1Harris he is showing high interest in Tennessee #VolNation
Josh Darrow‏@joshdarrow
Tenn & Auburn made biggest impressions on Gibson @quick_tg6; LSU will be taken more seriously; Ohio State is dropping...
Yes because Price is not doing well with the shotgun snap
Decided to stay another day!!
Too many but:
Ralph Kramden
Archie Bunker
J.R. Ewing
Homer Simpson
Tony Soprano

Dallas
Magnum
MASH
L.A. Law
Hill Street Blues
OSU also has this pretty good strength guy to help Greene get stronger, what's his name....oh yeah, Marotti or something like that ;)
I believe you meant 1988 was the year Urban began at ISU under Heacock.