buckny
---
Member since 24 January 2012 | Blog
Helmet Stickers: 812 | Leaderboard
Voting Record: 0 / 0
Recent Activity
NOT
Brax takes the 1st snap JT the rest of the way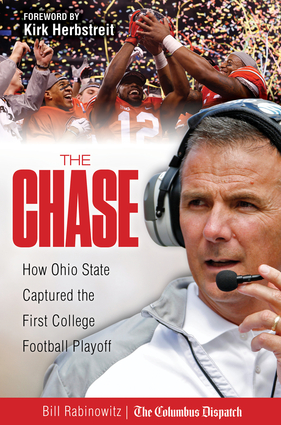 Granted, the OL has not helped but there have been plenty of plays where he has had time
Wallace needs a lot of work, he really does not look too good throwing the football. Poor footwork and quirky delivery.
Nick Bosa lower leg injury
Freshman LT Nolan Rumler about 6-4 280
Hoban also dropping several Clark passes. Jonah Morris (MSU Commit) drop wide open bomb
Hoban running behind a pretty solid Freshman LT about 280
Touchdown Hoban. Strangest play I have seen in years. McKinley punts it off lineman's butt, Jack Griffith scoops it up and runs it in.

— Kevin Noon (@Kevin_Noon) August 27, 2015
14-0
Welcome aboard to official 11W posts!!
Have appreciated Teddy over at Scout and always enjoyed Remy's work here, Congrats!
Fantastic choice of JK Simmons narrating
Was at FNL
The key word with Lecounte is "Publicly"
No question with watching what happened with everyone around him last night at one point in the evening and also talking to the Scout, Rivals & 247 guys that were at FNL that there was something definitive going on ;)
Lindsey Vonn says hello at Kids' Choice Sports Awards
The story of how our national anthem came to be
Marsha's Homemade Buckeyes
Good stuff
These kids have to know that there is slim to no chance Warinner is still around by the time their class matriculates to college
Yeah, Nevada's on the outside looking in, right
Thank you.
And to the geniuses above
That's why after Nevada broke the news on Scout I did not post. Only after some putz on Bucknuts took that information and posted the information as a TITLE TO A THREAD was a post made here, still without the player's name, and a link provided to a subscriber only thread.