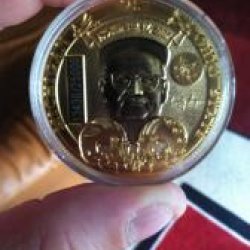 bucknut82
---
Member since 25 June 2011 | Blog
Helmet Stickers: 56 | Leaderboard
Recent Activity
Just an FYI, I lowered the price of the tickets by 100 dollars
Yeah most uppers are open, but mine are in the 20th row from the field. Running on the field after a victory is possible. Plus a lot of uppers are obstruction views in several areas. It would be a long way to jump from the upper levels. But hey, after back to back losses by TTUN it might just happen.
That's the benefit of having OSU. Imagine if it's Ohio State vs TTUN back to back weeks for the first and last time in history.
I did not go that route. I bought tickets the day they came out. I just came across another set from a family member who will not be attending.
Honestly, your post deserves no response
Changing the Penn State uniforms would be good for the University on so many levels. It will be an opportunity to start a new while creating a new buzz for the team (They better be dead on with the change or they will hear it). It can also be used to attract new recruits, as many of the uniforms are. Regardless of people's approval, change is coming and it should be embraced. The loyal fans will remember and remain and new stories will be created as a new era begins.
I like this move. Bringing the die hard buckeye back to Ohio State to reiterate to these players what it means to be a buckeye. Imagine the recruiting tool that this many can bring to Ohio State with those 3 SB rings and a strong Ohio State career.
One can see that ESPN always kills tOSU and it's sad. However, D's comments really show you that he does not understand Woody, Ohio State football and how to do his job.