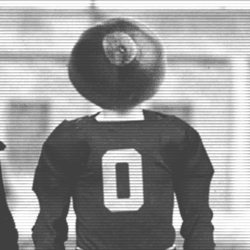 bucknut24
---
Member since 26 July 2011 | Blog
Helmet Stickers: 235 | Leaderboard
Recent Activity
Spot on! Really disappointed that Rod Smith hasn't got going by now. Hope he can step up by next spring or fall or I'm afraid he getting passed up even more.
Doubt it. Last year they moved up all the time by beating crap teams.
Withers, he already tried last year so my guess is he's gone after this season.
I'm sure they can try to hype up 3 better corners in football, but there are none better than Roby!
Hope he develops into a great passer. Welcome aboard
Hell, if Alabama can stockpile linemen then so can we. I say sign them all!
Can't wait to see him blow someone up on special teams. He's like the Waterboy!
Dude it an amazing hitter! Can't wait to see him this fall blowing people up.
I would absolutely love that!!
Hopefully this season its a top 10 list
That is an unbelievable record
So we get in two regions, hot damn!!
ESPNU=CLOWN SHOW
Outstanding. Thanks for uploading it.
I am glad they won but I don't get why Thompson gets so many minutes. Does nothing on offense, plays average D and doesn't rebound even though he is 6'7. Matta should play Ross more because he is a threat to score. Can't stand watching our guards drive and kick to someone who can't shoot. All he does is give the ball back to the guards.
That's crazy thinking. Good luck with that!
It's funny how they hired the guy in the first place and continue to try to discredit him. Don't harbor a sexual predator.
Urban is a straight monster! He and his staff are incredible at recruiting and the rest of the Big Ten teams are done. No team is going to be able to match his classes.
Our QB's would have to throw around this guy? He's too tall.
Damn it! Was looking forward to O'Conner's relentlessness
Honestly, we don't have the firepower to keep it close. I hate to say it but this is going to be a rebuilding year of sorts. We only have one legit scorer and I think Michigan wins in a blowout in the second half.