bucknut1994
---
Columbus, OH (via Powell, OH)
Member since 16 July 2014 | Blog
Redshirt Senior at THE Ohio State University
All Around Good Opinion Haver
Favorites
SPORTS MOMENT: 2015 Sugar Bowl
COLLEGE FOOTBALL PLAYER: Joshua Perry/Evan Spencer
COLLEGE BASKETBALL PLAYER: Mark Titus
NFL TEAM: Pittsburgh Steelers
NHL TEAM: Columbus Blue Jackets
MLB TEAM: Pittsburgh Pirates
SOCCER TEAM: Columbus Crew
Recent Activity
Lol no that one is from 2011.
One, I have about 90 bottles of whiskey in the basement and 2 we have 68 painful days of offseason left. Wouldn't that time go by a lot faster if we all had a buzz on?
That's 1.32 bottles a day. You can do it
You originally typed Julius Peppers so I posted this picture. Urban Meyers could coach him up real good
I changed my comment because it wouldn't have made sense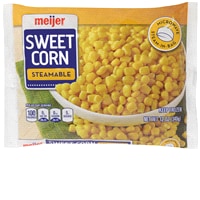 Here is the play that resulted in my comment
http://m.mlb.com/video/v868033983/cleatl-lindor-takes-away-a-hit-with-silky-defense/?player_id=596019
Lindor is fun to watch play short.
Is End of List his other account? You know he will be back soon.
Brendon White lives 25 minutes away. I imagine he'll be there
Bassdropper made a petition to get him fired http://www.elevenwarriors.com/forum/ohio-state-football/2015/11/63745/fire-tim-beck-petition
I don't think you change a rule because 3 of the 26 qualified centers can't hit 1 out 2 from the line.
http://espn.go.com/nba/statistics/player/_/stat/free-throws/sort/freeThrowPct/seasontype/2/position/centers
Thegamehaus lol
Kevin Durant didn't mince words about the Hack-a strategy:
"If you don't want to get hacked then work on your f---ing free throws."

— Royce Young (@royceyoung) December 21, 2015
Karl Anthony Towns, Demarcus Cousins, Anthony Davis all shoot 73% or better from the FT line.
There are plenty of other centers who shoot higher than 70% but they don't stick out like a sore thumb because they can make free throws
http://www.basketball-reference.com/leaders/ft_pct_active.html
Bert is live tweeting from the kitchen https://www.reddit.com/r/CFB/comments/4q6bum/bret_bielema_is_currently_live_tweeting_from_the/
He blocked me so I can't see/post the tweets
England's manager has already resigned. I wonder if he is gonna have to pay for his own flight home
#EURO2016 pic.twitter.com/PVUseXh1Kn

— RedditCFB (@RedditCFB) June 27, 2016
England (pop 53m) losing to Iceland (pop 0.33m) would be the equvalent of Iceland losing to just two thirds of the village of Llanfair­pwllgwyngyll­gogery­chwyrn­drobwll­llan­tysilio­gogo­goch (pop 3k).
Only 69 days until Ohio State football is back. Niiiiiiiiiiiiiiice
+1 DJ
Let's get them to take Savard and Prout, realistically.
If we trade the #3 pick tomorrow and don't pick Puljujärvi aka Pool Party I'm gonna be pissed.
Yeah probably Mr. Adidas. Hopefully you get some fresh J's soon