Buckin_Tua
Toledo, OH (via Toledo, OH)
Member since 13 December 2011 | Blog
Favorites
SPORTS MOMENT: Beating Bama.
COLLEGE FOOTBALL PLAYER: JT Barrett
COLLEGE BASKETBALL PLAYER: AJ Harris
NFL TEAM: Dallas Cowboys
NHL TEAM: Detroit Redwings
NBA TEAM: LA Lakers
MLB TEAM: Who watches baseball?
SOCCER TEAM: Team USA!
Recent Activity
JAWS
Jurassic Park
Saving Private Ryan
John Carpenter's The Thing
Young Frankenstein
It won't be. One or both will be gone. Hopefully just Byron.
I agree. I think he is gone after the year. Maybe that is just wishful thinking. But yeah, if LA is willing to get rid of young talent to appease a coach that will no doubt be gone in short order, then they are in worst shape than I ever imagined.
Its Football. Its a game. It is supposed to be exciting and happy. Let them dance.
I don't think Russell needs to get out of LA to have a good career, he needs to get out from under Byron Scott, who is atrocious. And since I do not personally see him coaching the Lakers beyond this season, Russell would be in a good position to grow next season. Scott gone, Kobe retired, lots of cap space to add more pieces that compliment the young core. Of course, the junior Buss kids seem to be inept, so they'd probably hire David Blatt.
My reaction to people who claim guys like Marshall and Powell aren't NFL guys, but then claim that an extra year of seasoning would somehow then make them NFL guys. I wish all of these guys the best and will be rooting for them on draft day and beyond (unless they go to a select few teams).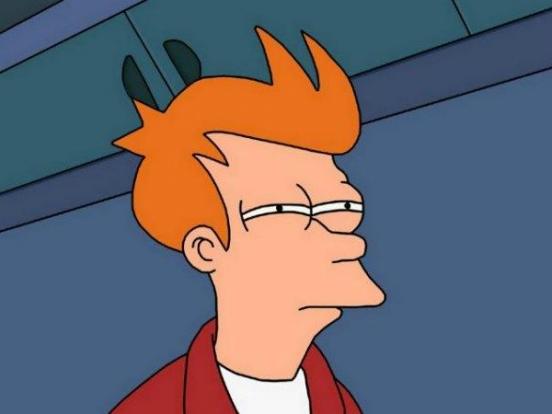 I think what it really means is that we are going to be set next season too when Braxton is playing on Sundays.
I just wanna say, Russell is probably not a 00 agent ha. That's just the number on his jersey in the Laker store so people can pre-order it (which I plan to do). Don't think he's chosen/been assigned his actual number. But also, loving that Buckeye flavor in LA!
Love horror, though it's getting harder and harder to find any that make a lasting impact. Some of my favorites are the Halloween series (excluding Rob Zombie's), Friday the 13th, Nightmare on Elm Street (not the remake), Texas Chainsaw Massacre (the original and the initial remake with Jessica Biel) and Childs Play. Those are easy ones from a series. Not all good films but I enjoy them. One of the only films to truly scare me was Pet Sematary as a kid. Zelda was one freaky broad. I love Black Christmas (1974) which has been ripped off so many times since. The Hills Have Eyes remake was slick, High Tension, [REC], Sinister, Pan's Labyrinth, Return of the Living Dead, Dawn of the Dead (actually partial to the remake) and Night of the Living Dead (again, partial to the remake by Tom Savini in 1990) and The Conjuring. Probably my 2 favorite horror related films though are John Carpenter's The Thing and JAWS. I could go on for days about horror though.
Thanks everyone for the quick responses! Go Bucks!
Oh yeah, I had no thought that I'd actually get a room near campus. Figured I'd have to get a room and drive back towards campus, though a cab or this COTA service do seem like better options with problems with parking and the whole wanting to have a few drinks while down there stuff. I hit hotwire and found something in the Lewis Center area for about $70 after taxes. Might just go with that.
Good, because Saturday will be my first visit to The Shoe for a night game and these legs were made for standing during Buckeye games.
Great article. On top of all of this impressive stuff that's pointed out in this article, it should be noted that he is absolutely one of the most interesting and accessible people through social media. I've personally had a handful of exchanges with him on twitter and he seems to really enjoy the fan interaction. Wish nothing but the best for him.
You've got my backing on this message
I'm too young to pretend anything before the mid 1990s meant anything to me. I'm 29 but since my Dad was only a professional football fan, I did not get into college football until my later teenage years. With that said, my favorite The Game moments are : 5. 2001. The sweater vest came in and got things done. 4. 2013. Yes, last season's game meant very little. Yes, UM sucked. Yes, it was frustrating to watch our Buckeyes struggle. Still, I got to attend this game which was my first trip to The Big (Out) House and only my second Buckeye game in person. Plus, it was pretty exciting. There was also the tussle with Wilson and the flipping of the bird. 3. 2006. Game of the Century. There's really no explanation needed right? 2. 2008. It was a blowout. 42-7 and had no meaning in the grand scheme of things but this was my first, and so far only, live game I've gotten to see at the Shoe (the secondary market is just way too expensive for me on a typical basis). I was so fired up. I still remember leaving and feeling physically drained and a little sore just from jumping and exerting so much energy cheering ha. It was an experience! 2002. I actually remember this entire season so vividly. I'm not sure any of us that watched this game or the title game vs Miami sat down at all. If we did it was maybe during commercial. Fond, exciting memory.
Right, he COULD have and he most definitely should have. But hell, if he didn't for his shot at the NBA he most definitely wouldn't have tried getting better for another season where he was comfortable. Disappointing. But I get it, I can't stay away from donuts and pizza either.
You lost me at Kobe Bryant being a top defensive player. He hasn't been considered that in at least 5 years ha. Ross probably did make a mistake, but then again how high could his stock have risen? He'd still have all those same deficiencies.
I don't think DT would have benefited, NBA wise, from staying for his senior year. He'd still be a tweener without elite athleticism and in a better/deeper draft. If anything, he'd have been better leaving after last season instead.
Yeah, I don't hate SA, just have to root against them as a Laker fan. Much respect to those guys though and really, DT couldn't find a better situation.
That game was marvelous and I wasn't even attending the school yet (was in the Army then) ... Lance Moore's little brother Nick had a big day didn't he? If I remember correctly. I hope to maybe go to Grad school at tOSU so I can fully be a member of both the Rocket and Buckeye communities.
And the Toledo/Canes game in Toledo. I'm currently a Rockets student and we're always amped to see "name" schools come to the Glass Bowl. When we hit Miami, it'll at least be a nice vacation and a quiet, enjoyable day on the football field. Unless a 75 person wave is intimidating.
I love my Buckeyes, but it's getting harder and harder to root for them in the NBA the last couple of years. I'm a Lakers fan (Dont flame me! wasn't because of them winning, I chose them before I ever watched a game of basketball because my LA-born brother in-law loved them and I wanted to be like him) and with Sully going to Boston and Thomas headed to San Antonio, I've wept a little.
Now, if Craft ends up in Miami? I'm going insane.