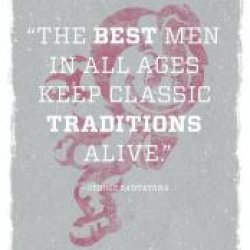 buckifishr
---
Member since 28 September 2012 | Blog
Helmet Stickers: 490 | Leaderboard
Favorites
SPORTS MOMENT: Rushing the field after the 2002 victory over TSUN.
COLLEGE FOOTBALL PLAYER: Eddie George, AJ Hawk
COLLEGE BASKETBALL PLAYER: Aaron Craft
NFL TEAM: Miami Dolphins
MLB TEAM: Cincinnati Reds
Recent Activity
My thoughts exactly Andy.
Bobby knight may say a lot of things that I don't agree with, but you are seriously undervaluing his contributions to college basketball. Not to mention his contributions to Ohio State.
Has to be Miles. For people to not immediately laugh when you bring up Nebraska basketball means he has done a helluva job. But in the end, it will go to Bo Ryan, because, well who knows, but it always goes to Bo Ryan.
Also, ua has been in the conference for storage while with northwestern. Based upon their uniforms as well as Maryland, not sure I want those bozos coming anywhere near whac.
I think you need to read the details again. This is not Nike, just some hack with marginal ms paint skills.
Gray or black, still looks awful
Nice try little brother, this had nothing to do with rankings. Buckeyes have always thought your team looks ridiculous.
Already happened. We wore the Christmas ornament helmets four times last year
Love the pasties on his neck fat
Site is barely useable on my Motorola Moto x. Must content is larger than the screen on my phone.
I dont get the listing of recent forums or blogs on the right side of my screen.
Most images apprea ridiculously large and blurry, and the banner at the topr of my screen says eleven warrio.
Would post a screen shot, but not sure how.
Looks like a who's who of off field issues and injuries.
When I was watching game and saw that, first thought was I hoe someone on 11w makes a gif of that.
Pretty big award being most arrogant a conference with Bo, Fran and Tom crean.
Are those home and away or supposed to be mixed top and bottom?
CBI should be added as an option after last night.
Craft and Jr need to graduate. No leadership.
Dumpster fire sums it up
CBI
Don't forget Andy Geiger got this all rolling by hiring Jim tressel and building bill Davis, the Scott, and renovating the shoe. It wasn't just one man.
With the way teams are packing in zones and saying us to shoot the three, not sure we can get more quality two point shots right now.
That is disappointing news.
I have my fingers crossed. But not sure who to put into the starting lineup that is going to make a huge impact.
yeah, against Penn State. Was fun to watch. I think the last 3 or 4 were so long, he didn't even expect them to go in.