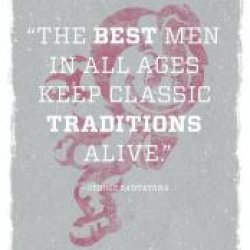 buckifishr
---
Member since 28 September 2012 | Blog
Helmet Stickers: 623 | Leaderboard
Favorites
SPORTS MOMENT: Rushing the field after the 2002 victory over TSUN.
COLLEGE FOOTBALL PLAYER: Eddie George, AJ Hawk
COLLEGE BASKETBALL PLAYER: Aaron Craft
NFL TEAM: Miami Dolphins
MLB TEAM: Cincinnati Reds
Recent Activity
Mealer may be Zac Brown band singer.
Gallia has two Ls. Much like Bert will by the end of week two.
Love the road whites, but at least we went traditional.
Another metric which confrims that Illinois and Purdue suck
The Joebots may take exception to the use of "We are".
That you 9er?
When I first read that glasses would soon be added to the store, my first thought was thick rimmed black glasses and invasion of hipsters to this site. Arghh
They were having a hard time getting all the buckeye fans in every two years.
That means $13 out of what will surely be a $100 face value ticket by then will go directly to funding a losing program at UNLV. You're welcome Nevada tax payers.
Que MMan rant in 3....2.....1......
Braves stadium is less than 20 years old. It was home to the olympic opening ceremonies in 1996.
Braxton Millers Final Act: Guides the Buckeyes to 15 glorious wins, collects a Heisman, rides off into the sunset. NFL.
Fixed that for you.
We should avoid wearing the costume he is pictured in on the cover so as not to enact the jinx.
Don't want to start beating the dead horse already, but I noticed no mention of Amir in the rundown.
Who started?
Looking like a particular shade of Scarlet.
In other Buckeyes news, the Reds will go for the series victory agains the Indians tonight...........
Which means he has a hat for every other SEC school in his closet to wear at the appropriate time.
I'm so disgusted....... entering credit card number now......
Not sure what Josh Gordon and Ray Rice have to do with the NCAA.
Shocked they didn;t ask to reinstate JoPa's wins. That always seems to be at the root of the PSU arguments.
The ring of lights above South Stands and below C deck are not turned on (assuming they did not go away with the renovation). Those wold make a big difference for the amount of light in south stands and on the field.
If by right coach, you mean Bert, he will be available after another winless campaign in the $EC