Bucki78
Member since 05 February 2013 | Blog
Helmet Stickers: 499 | Leaderboard
Favorites
COLLEGE FOOTBALL PLAYER: Joey Galloway
COLLEGE BASKETBALL PLAYER: Jim Jackson
NFL TEAM: NON
NHL TEAM: Columbus Blue Jackets
NBA TEAM: NON
MLB TEAM: Cleveland Indians
Recent Activity
That was exactly what I was wondering myself.
Nice write up MordenoftheSith!! Couldn't agree with you more.
Things I'd like to see:
1. Michael Bourne - gone
2. Nick Swisher - even though he is a Buckeye, I prefer him to coach, he brings great energy to the team!
3. Carlos Santana - gone
4. Bring in a solid left handed hitter or 2
5. Bring back the Ohio Cup matchup before the season starts back to Columbus!!
Jameis Winston's sister is even getting into the act.
Glad you enjoyed your time in Columbus. Now make sure them Hokies win the ACC now!!
Could be another reason for them to lose to Toledo. Looking ahead can almost always be a bad thing.
Does anyone know how many snaps Devin Smith got last week? It seemed as though he was only out there a couple snaps. That double move slant by Mike Thomas was sick!!! That kid id going to be something else!!
Speaking of TG. How many recruiting pages does he have now on FBSrecruiting.com? I heard he was getting close to the numbers that Jerome Baker and Stefon Diggs had. Last one I saw he just released his top 30 teams.
Suppose Bassdropper is on their team as well?
Yep! Here it is...
http://www.elevenwarriors.com/forum/ohio-state-football/2014/08/38749/buckeyes-at-navy-game-direct-tv
I thought I saw somewhere that Direct TV was doing a week of this channel for free.
Is it bad that I actually imagined Beth Mowins saying this in my head?
Well those players shouldn't be hungry. Didn't the NCAA grant them more food?
Whatever you do, go to college! I told myself I'd take a year away then go. Needless to say I never went.... I live ok, but I wish I'd taken the opportunity and done it now. There is no doubt in my mind that I would've been doing better for myself and my family had I went that direction. Stay the course kid, you'll do fine wherever you may end up. Best of luck getting into OSU though, hope you get in!
Can you turn your phone into a hotspot and wifi your cpu to it and get on 11W? I'm not blocked here at my office or I would try this.
Happy Birthday 11W!!!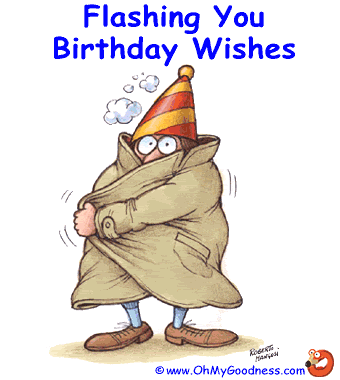 I totally did the same thing!
I think Marcus Baugh was the last one to lose his. But that didn't happen til Bowl prep (I think).
Sorry for your lose my friend. We had to put our 12 yr old chocolate lab down in Feb. Be strong my friend!
Maybe she's just letting everyone know she's an "OG"