Bucki78
---
Member since 05 February 2013 | Blog
Helmet Stickers: 1,032 | Leaderboard
Favorites
SPORTS MOMENT: Being in attendance of Kenny G rallying the troops for the comeback victory in The Shoe on 10/20/2012 against Purdue. One of the single most memorable moments I've had, mostly because I was in attendance. :-)
COLLEGE FOOTBALL PLAYER: Joey Galloway
COLLEGE BASKETBALL PLAYER: Jim Jackson
NFL TEAM: NON
NHL TEAM: Columbus Blue Jackets
NBA TEAM: NON
MLB TEAM: Cleveland Indians
Recent Activity
Since I can't track then down here, I'll just stalk follow them on Twitter.
9route has hacked his Twitter account
Most have been full since August, my wife has us about 8 miles from the stadium for $47 a night. Sorry I don't know where at right now, but I do believe it is on the east side by the outerbelt there.
I think they are both great coaches. UF has had great LBs in the past as well. I think Fickell is coming around and I think it has more to do with the type of players they are bringing in than it does his coaching. If you brought Durkin in, I think he's about the same as Fickell in this, but then you could add the comfort of coaching around someone that he's been around before and knows the system. So to me, I'd stay with Fickell only because the players here are accustomed to him. Durkin IMO, would be no step backwards but would be more lateral than anything.
But the blacks would be tits. So intimidating for such an enigmatic game. I would not be opposed.
Nice!! I have to see these!!
I'm not sure if I should slap you or if I should give you a high five......
Make sure you have one of these down there.
Nope! Thanks for asking though.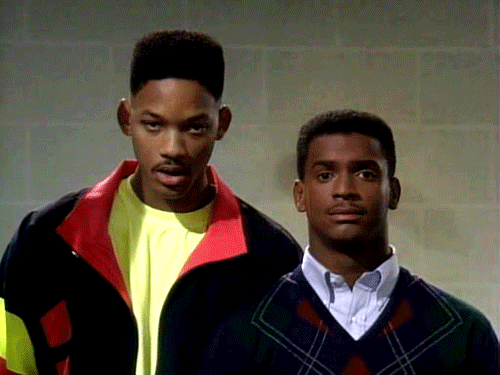 Wait, they play football at Ohio State? Huh, who knew?
I seem to think Erick Smith will fill that void before Baker would.
Like Urban, I trust in Matta! Your post comes across strange to me, did you tweet at Jalin this weekend too?
Me being a former truck driver and factory worker. My 11 year old has given me some good chuckles and given my wife the blushes a few times. You can guarantee they will definitely make life more enjoyable and frustrating at times, but the "kids saying the darndest things" is always the best!
Best part about it, is this guy is a ACC reporter and not a B1G reporter. Say what you want, but his points are valid.
I don't try things like that. The friends have since moved on too. But I do have to admit though, I don't really look good in the jersey anyway since I've lost 40 lbs since getting it. Looks like something straight out of the movie BIG..... Probably best I just part ways with it now since I have a legit reason.
Well, that's a good question. I gave it another go, because I thought it might be my shoes. I had just bought some new shoes that were red Nike running shoes and I was wearing them during the MSU B1GCG game. The jersey is an awesome jersey too and I had a hard time with not wearing it again after just one try. Then I wore it to the Navy game (with new Nike shoes) and wala! We won! I thought I had my stuff figured out. Then I wore the very same stuff when I went out with friends for the VT game.....
I don't watch games with those friends anymore, I've not wore the jersey since then. I even threw the under shirt I had on away as well.
I played baseball so it runs rampant with me. My parents hate watching games with me because of it. My wife believes in it now after the MSU game this year. We've not changed anything from that moment the flag for holding called the TD back on MSU.
I got this jersey for xmas last year
I wore it for the Clemson game at home, the Navy game in Baltimore, and the VT game at a restaurant. Needless to say it hangs in my closet to never be seen again. I may put it on Ebay just to get it out of the house hear real soon....
1. Mike Tyson PunchOut
2. NCAA football
3. Grand Theft Auto
4. Battlefield 3
5. Gran Turismo
You need a hair cut. Just sayin.....