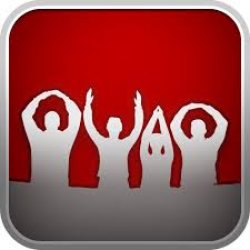 bucki5
---
from Columbus
Member since 01 September 2010 | Blog
Helmet Stickers: 122 | Leaderboard
Favorites
SPORTS MOMENT: NCG vs Miami at the VC.
Recent Activity
Wait, Lebron is responsible for 9/11?
gentlemen prefer blondes.
Following our recruiting progress during the off season helps build some excitement for the future of the program, but as someone not directly involved in recruiting I tend to 1: Trust the coaching staff to recruit areas of need with the right players to fit the team culture and 2:Leave the reporting to the professionals (ie visit this site as often as possible).
No doubt in my mind. Wouldn't be a music festival without it.
We've seen them about 10 times in concert now. Great show!
Flipboard or another RSS reader on your mobile device is also not a terrible option.
For those of you that hate Luke, remember he's been on this staff a LONG LONG time and we've had some outstanding defenses with him coaching. He knows what it takes to be successful, and hopefully has learned some lessons about life these last few years. The talent is there, there's new blood in the coaches meetings. I'm surprisingly optimistic that we will have a soul crushing defense next year.
Drake
http://buckeyextra.dispatch.com/content/blogs/blogging-the-buckeyes/2014/01/saved-from-the-cutting-room-floor----chris-ash-edition.html
End game B1G predictions.
1: 20 teams - 4 divisions
Atlantic - Maryland, Rutgers, Boston College, Georgia Tech, North Carolina
North - Minnesota, Michigan State, Michigan, Purdue, Northwestern
Midwest - Ohio State, Penn State, Virginia, Indiana, Notre Dame
Great Plains - Nebraska, Iowa, Wisconsin, Missouri, Kansas
2: The B1G adopts a 10 conference game schedule with each division playing all other members, and 2 members of each other division on a home/away basis.
3: No longer will conference champions be determined by a simple extra game for best record from division leaders. Enter the B1G Championship Tournament. Each division leader enters into a 4 team playoff giving the B1G an added advantage of being accustomed to the playoff format and extending the season into Mid-December.
4: A Bronze statue of Jim Delany will be placed at the main entrance to all B1G member stadiums.
Was anyone happy with the way we looked in 2002?
Hmm . . . what gives? This isn't a smear piece, I don't get it.
Ok . . . trust the coaches on this one, and encourage the announcers for the game.
<insert opposing quarterback name> with sprinkles on top!
I'm starting to think he should contact Urban about being added to the recruting staff.
Brutus flying over the oval is great. I'm not sure where to put the rest of it.
Lost Roger Lewis to grades.
2 more just took a medical hardship (meaning they're pretty much done and their scholarships are freed up) Graham is transferring, so there's 3 . . . + the 1 or 2 more left = 5. And then there's Berry who's in some kind of legal trouble for assault? 6
Just sayin . . . this D Line class is going to embarass him for years.
I wonder how Kalis feels ¯\_(ツ)_/¯
I'm waiting for ESPN to do the story on Meyer coming to OSU and going with the "not so fast" tag line.
Can't wait for the Tats vs Tots bowl. Go Bucks! Pretty amazing we've played Miami and Penn State in a year full of turmoil.
So when we get to 4 32 team conferences will the conference re-alignment be done?
Love it, no longer have to worry about a paid subscription to rivals! People here need to find that button on the right that says Donate! I wouldn't be offended if you guys made that part of the footer to every post.