BUCKI06
Cincinnati, OH (via Cincinnati, OH)
Member since 14 August 2011 | Blog
Favorites
SPORTS MOMENT: Being in the stadium for Holy Buckeye...and the whole 2002 season in general.
COLLEGE FOOTBALL PLAYER: Troy Smith
COLLEGE BASKETBALL PLAYER: Cashmere Wright
NFL TEAM: Cincinnati Bengals
NHL TEAM: don't care
NBA TEAM: dont' care
MLB TEAM: Cincinnati Reds
SOCCER TEAM: The Crew
Recent Activity
Great stuff - would love to see Hilliard in the mix next year.
Of course, the week that Birm is on vacation.
Awesome - thanks for the insight.
Tim, what kind of offensive game do you think we can expect from the new bigs - primarily Funderburk?
As others have stated above - it's going to come down to the valuation you have on your policy, basically Actual Cash Value or Replacement Cost. Actual Cash Value takes depreciation into account, which may be where your difference is coming up.
You're going to have to look in your policy to find the valuation you're getting, and the definition of it - it can vary from insurer to insurer.
Side note - it's worth the extra bit of premium to go through an independent agent. They'll have various companies they can work through and will be able to find the best coverage for your needs and explain it thoroughly.
It doesn't help that the kid is well known around the city of Cincinnati. Not going to be fooling a cop with a fake ID.
That being said, this sounds pretty much like a college kid being a college kid. I spent many a Wednesday nights at Scarlet and Grey Cafe drinking underage. Good ole college.
The next Mitchell sibling.
3rd time's the charm right?
He should have taken Mike Thomas' advice.... #shhhh.
Considering Urban said he and Weber are neck and neck for the starting job, I think Dunn is doing just fine. Gotta take your classes if you want to graduate.
Yea, I need to eat some crow here. I'd made some comments about Thompson earlier in the season, and he has been playing really well as of late. Excited to see it continue.
Urban should hold OSU's first practice at Detroit Cass Tech.
Urban's got a plan....he'll have 45 commits by September, and then 25 of them won't hold up their end of the bargain and decommit. Simple.
I wouldn't recruit that kid just based on the fact that he doesn't wear a belt.
This is incredible - well done sir.
The talent Urban has is unbelievable. No where else in the country can you lose this many guys to the draft and graduation, and still have your depth chart look like this.
2016 is going to be another fun one to watch.
Ugh, it's frustrating to watch this team. Like others have said, I think Harris needs to start at point and move Lyle to the 2. Watching Lyle play point guard is enough to make me throw something through my TV. Harris just handles the ball so much better than Lyle.
And Giddens needs to start over Thompson. Thompson doesn't seem to bring anything to the game that Giddens can't.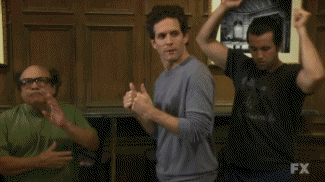 He would want to drink egg nog in the Summer - that ogre.
When we played Indiana he was great.
Malzahn: "Hey, we keep hearing about that Sackenburg guy so he must be good. Let's get that o-line coach."
I'm glad Indiana hung on to him. They've had some decent seasons recently and finally made a bowl game again. It's unrealistic to expect someone to come in and make Indiana a powerhouse.
Wilson has done a great job with that program. As stated above, their offense has been fun to watch....add a little defense and they could turn some heads.
At least it seems like there's hope with Giddens. I'll be excited to see his development at OSU. He's already the most exciting big man to watch since Sully.