BUCKI06
---
from Cincinnati, OH
Member since 14 August 2011 | Blog
Helmet Stickers: 1,016 | Leaderboard
Favorites
SPORTS MOMENT: Being in the stadium for Holy Buckeye...and the whole 2002 season in general.
COLLEGE FOOTBALL PLAYER: Troy Smith
COLLEGE BASKETBALL PLAYER: Cashmere Wright
NFL TEAM: Cincinnati Bengals
NHL TEAM: don't care
NBA TEAM: dont' care
MLB TEAM: Cincinnati Reds
SOCCER TEAM: The Crew
Recent Activity
Hail, this is Ohio State. We ain't come to play school.
I got the same type of message yesterday afternoon at work - but this morning 11W is working fine again. I can't imagine having to do actual work before 9:30.
It's gotta be Taylor Decker...
We're going to have to start salting people with all of these threads...
Get out of here snail!
I'm wishing Cardale was still the backup, only so we could see this headline...
"Time for the Buckeyes to show the nation they ain't come to play school".
Is it just me, or does it seem like this will be Joel Hale's 12th season? He's the Brian Cardinal of Buckeye football.
Nice - that was mildly humorous DJ.
Crabcakes and football...
He's definitely tacking on some mass...
SGTMDX, sorry to hear about your loss.
BroJim, you're a stand up guy.
I would say the first thing you should do, is stop snapchatting high school kids.
Give this a quick read, courtesy of Ramzy.
#Michigan DE Frank Clark says he wants the team to be built into something indestructible, like the Titanic: "But we're not going to sink."

— Brian Hamilton (@BrianHamiltonSI) July 28, 2014
An early thank you to Frank Clark for giving Buckeye nation a quote to use for the rest of forever....
Now that Uncle 9er is banned, I hear he's going to take some time off and rekindle an old romance...
Seriously? Guiton instead of Dalton? I love Kenny G, but come on.
The Dalton hate just kills me. The guy throws for a franchise record number of touchdowns last year, and all I hear is people calling for his head.
Is he an elite QB? Absolutely not, but he's improving every year and he's the best QB the Bengals have seen in a long time. The interception # is too high, but I think Dalton will have a great year under Hue Jackson.
DJ, I've got love for you. I love the Skull Sessions and your WMD's.
And the anti work bangers. You don't have haters, only fans in denial.
-I think it's creepy how much some of the commentariat on here knows about recruiting. (not the writers, they're supposed to)
-Some people get annoyed by all of the dancing/celebratory gifs in the comments - I love them, and it's one of my favorite parts of 11W.
-Ramzy is dead on with the stupid names for other schools.
-I would love to see a black jersey/uni as an alternate.
-I find Brady Hoke hard to dislike.
Wait a minute...you're telling me I can't actually unplug the internet?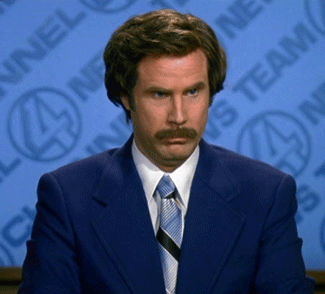 I can't tell you how many drunken nights were spent watching this show when I was at OSU.
Damn you for making me be unproductive the rest of the day, because now I have to go re-watch episodes.
Jim Bollman - Toyota Previa
The Bengals have actually had a pretty good track record in the draft lately (crossing my fingers, knocking on wood). Unfortunately, can't say the same for all the Browns fans out there.