BUCKI06
---
from Cincinnati, OH
Member since 14 August 2011 | Blog
Helmet Stickers: 902 | Leaderboard
Favorites
SPORTS MOMENT: Being in the stadium for Holy Buckeye...and the whole 2002 season in general.
COLLEGE FOOTBALL PLAYER: Troy Smith
COLLEGE BASKETBALL PLAYER: Cashmere Wright
NFL TEAM: Cincinnati Bengals
NHL TEAM: don't care
NBA TEAM: dont' care
MLB TEAM: Cincinnati Reds
SOCCER TEAM: The Crew
Recent Activity
Seriously? Guiton instead of Dalton? I love Kenny G, but come on.
The Dalton hate just kills me. The guy throws for a franchise record number of touchdowns last year, and all I hear is people calling for his head.
Is he an elite QB? Absolutely not, but he's improving every year and he's the best QB the Bengals have seen in a long time. The interception # is too high, but I think Dalton will have a great year under Hue Jackson.
DJ, I've got love for you. I love the Skull Sessions and your WMD's.
And the anti work bangers. You don't have haters, only fans in denial.
-I think it's creepy how much some of the commentariat on here knows about recruiting. (not the writers, they're supposed to)
-Some people get annoyed by all of the dancing/celebratory gifs in the comments - I love them, and it's one of my favorite parts of 11W.
-Ramzy is dead on with the stupid names for other schools.
-I would love to see a black jersey/uni as an alternate.
-I find Brady Hoke hard to dislike.
Wait a minute...you're telling me I can't actually unplug the internet?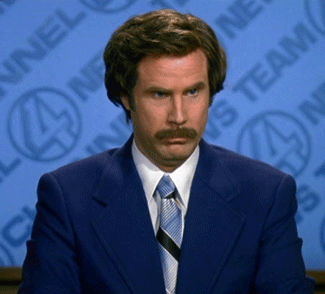 I can't tell you how many drunken nights were spent watching this show when I was at OSU.
Damn you for making me be unproductive the rest of the day, because now I have to go re-watch episodes.
Jim Bollman - Toyota Previa
The Bengals have actually had a pretty good track record in the draft lately (crossing my fingers, knocking on wood). Unfortunately, can't say the same for all the Browns fans out there.
This is awesome - too bad Titus didn't orchestrate something like this while he was on the team.
I'm guessing something along the lines of "he started it".
That sentence is cringeworthy.
If you would have told me in the beginning of the season that the Buckeyes would be fighting for a 4 seed in the B1G Tourney with Iowa and Nebraska, I might have slapped you.
It's easy for us to criticize this since the Bucks lost, but I'm pretty sure we'd be all about it if the tables were turned.
Pretty clever by Clemson.
I'm pretty sure I could watch this all day long and cry every single time from laughing so hard.
Damn, that photo of him in the cemetery gets me. What a great story and a great kid. Thanks for sharing.
Can't stand UC football, but I have always liked Munchie. I hope he's able to make a full recovery and get back on the field this year.
Raise your hand if you had any idea Utah Valley was a school....let alone, in the WAC....
Okay, good, just checking.
A buddy of mine played on the ultimate team at OSU - we went to the OSU/michigan game, and it was intense. Really entertaining to watch, and of course its always good to watch the Buckeyes beat michigan.
I actually had an alert on my phone this morning about this - forget UM and MSU, bring the feds to Columbus to get to the bottom of these shenanigans.
What Muschamp should have said:
"10 second runoff!? We can't even block the right guys and you're asking me about a 10 second runoff!"
My little guy will be turning 2 in a few weeks - time definitely does fly.
True Story: About a month ago, we met Miss America when she was in Cincinnati doing some media/tv stuff for Children's Hospital. My wife works for Children's, and she wanted my son and I to go along with her to this event since she had to be there. So, we get introduced to Miss America. We talk for a few minutes, and come to find out she's a michigan grad. When I heard this, I turned to my son and said, "Cam, what do we think of michigan?". His immediate response - "Booooooooo!"
Not many people can say they booed Miss America to her face - proud daddy right here!
Agree - I'd love to see him in a Bengals uniform. Secondary is definitely one of the top needs, so it could be possible.