BUCKI06
Cincinnati, OH (via Cincinnati, OH)
Member since 14 August 2011 | Blog
Favorites
SPORTS MOMENT: Being in the stadium for Holy Buckeye...and the whole 2002 season in general.
COLLEGE FOOTBALL PLAYER: Troy Smith
COLLEGE BASKETBALL PLAYER: Cashmere Wright
NFL TEAM: Cincinnati Bengals
NHL TEAM: don't care
NBA TEAM: dont' care
MLB TEAM: Cincinnati Reds
SOCCER TEAM: The Crew
Recent Activity
That's it, I'm shutting the studio down...
Them's fightin' words...
"We've managed to win the first couple games, which is good."
Sounds like Mike Riley didn't have the highest expectations of his team. This sounds more like something Faux Pelini would say.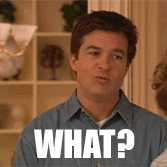 How many weeks until Hazell removes "exciting" from his statement?
I hope some young kids show up at your house and walk all over your lawn.
Damn kids and their music.
Damn, hit the nail on the head. Great point.
Only an ogre would wear sandals on the golf course.
Football is almost here!
I hate the offseason so much.
Who cares if he apologizes or not? Maybe I'm in the minority here, but I found the reporter's pressing questions childish. Harbaugh is going to be Harbaugh - did he really expect him to apologize in this context?
I can't stand Harbaugh any more than than the rest of Buckeye nation, but this is just who he is. Just move past it and let's get to football.
It's amazing what a Bloody Mary does for a hangover. They're great. But then this always pops in my head....
Whenever this topic comes up, all I can ever think about is Brian Cardinal from Purude...
That dude was there forever.
With JT leading the way, I think they absolutely have a chance. Having him back there leading this young offense is huge.
As many have said above, OSU always has the talent - that's never the issue. The question this year is can that talent be developed to see results on the field.
Urban has proven over his years here that he recruits incredible talent, and that he and the coaching staff continue to develop them to their full potential - assuming the players buy in.
I fully expect them to be contending for a playoff spot.
Great stuff - would love to see Hilliard in the mix next year.
Of course, the week that Birm is on vacation.
Awesome - thanks for the insight.
Tim, what kind of offensive game do you think we can expect from the new bigs - primarily Funderburk?
As others have stated above - it's going to come down to the valuation you have on your policy, basically Actual Cash Value or Replacement Cost. Actual Cash Value takes depreciation into account, which may be where your difference is coming up.
You're going to have to look in your policy to find the valuation you're getting, and the definition of it - it can vary from insurer to insurer.
Side note - it's worth the extra bit of premium to go through an independent agent. They'll have various companies they can work through and will be able to find the best coverage for your needs and explain it thoroughly.
It doesn't help that the kid is well known around the city of Cincinnati. Not going to be fooling a cop with a fake ID.
That being said, this sounds pretty much like a college kid being a college kid. I spent many a Wednesday nights at Scarlet and Grey Cafe drinking underage. Good ole college.
The next Mitchell sibling.
3rd time's the charm right?
He should have taken Mike Thomas' advice.... #shhhh.
Considering Urban said he and Weber are neck and neck for the starting job, I think Dunn is doing just fine. Gotta take your classes if you want to graduate.
Yea, I need to eat some crow here. I'd made some comments about Thompson earlier in the season, and he has been playing really well as of late. Excited to see it continue.