buckguyfan1
---
Member since 14 November 2012 | Blog
Helmet Stickers: 12,869 | Leaderboard
Voting Record: 1259 / 35
Recent Activity
They thought those Buckeyes where chestnuts.
What if Michigan still sucks after 4 years with JH... Waste Management doesn't have enough dumpsters to set on fire.
Hey Jim,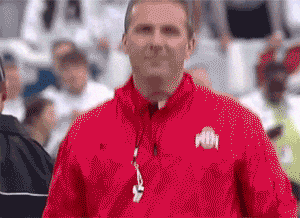 I got a playoff game to worry about.
Dude is a physical freak. Couple of years with Coach Mick will be scary.
F Bama. It's game week baby!
Signed with "There will be blood" ink.
Good call on the music on Frenchmen St.
Genestarwind should be recognized as well for his contributions.
I've lived in Florida for 15 years now, so I kind of understand. Dress socks are pretty much optional with dress shoes.
Hope they take the Team to Jacques-Imos for dinner. If they play like the food, we'll win big. Start out with the Shrimp and Alligator Cheesecake. So many great places to eat down there, but that Chef is dead on balls!
Sometimes I wish this could record how many drinks I've had.
For example: Buckguyfan, you have now had 3 beers and it is time to switch to bourbon...
We're coming for you Knarcisi
Knarcisi, I'm going to need your ass back for the Bama game. Coach says we need every swinging dick available. Work it out man.
I can't wait... Giggity.
1. When I wear the crotch and ass out of a favorite pair of jeans.
2. Shitty performances by the B1G in Bowl Games.
3. People that are slobs in a public restroom.
4. Uptight people with no sense of humor.
5. Terrorists
I like that guy. Funny fucker. Hell, I'd have a beer with him.