BuckGnome
---
Member since 22 January 2012 | Blog
Favorites
SPORTS MOMENT: The 2003 Fiesta Bowl, everything else pales in comparison. That season and especially the way it ended was incredible. I had an awesome rush for two to three weeks after that game, and it was far and away the greatest sports-related moment of my life.
COLLEGE FOOTBALL PLAYER: Chris Spielman
COLLEGE BASKETBALL PLAYER: Jimmy Jackson
NFL TEAM: Steelers
NHL TEAM: Blue Jackets?
NBA TEAM: Cavs
MLB TEAM: Indians
SOCCER TEAM: umm ...... soccer, really???
Recent Activity
I think we have found Bill Brasky's mother!
In addition to Ginn, 2005 also had Holmes and Gonzalez at WR, so plenty of speed there. On the flip side, Antonio Pittman was a good back, but Zeke outclassed him in about every way imaginable. All in all I think 2014 takes a close one. That team was so locked in down the stretch.
The closest we see to Meyer's Buckeye's vs Tressel's is watching the first four Michigan State - Ohio State games under Urban Meyer. 2-2 so far with both sides delivering haymakers.
New footage emerges of Urban Meyer on the recruiting trail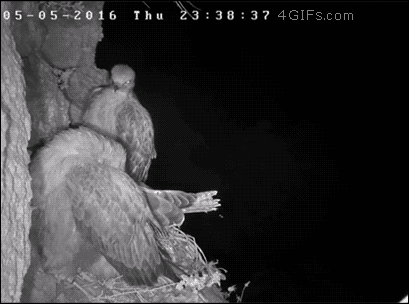 I'll stick with my Three Wolf Moon tshirt, thank you.
I've seen The Big Short, which I thought was excellent, and Spotlight, which I enjoyed but not as much. Haven't seen The Room.
Fair enough. But many of the true greats across the sports world are cocky as hell. MJ was the best and he let you know it, both with his game and his mouth.(and in the case of Steve Kerr, his fist) Bird too etc. etc.
Compared to guys like that, Curry's antics, IMO, don't come across as in your face.
The Lakers vs. Celtics rivalry in the 80's was awesome! Great teams, who absolutely hated each other, and both played a style of basketball that was very entertaining to watch. Laker fans hated Bird, Celtic fans hated Magic. The hate came from respecting their game.
Now, the vibe I get from most Curry haters, seems different. "He's too cocky" and the various ways that sentiment is verbalized. I guess they never paid attention to guys like Larry Bird. Cocky? Arrogant??? OMG!!! Bird would rip your mother's still beating heart out of her chest and force you to eat it! He was one of the biggest trash talkers the game has seen! Same for MJ and Kobe. Sportsmanship? Ha! They were ruthless as they come.
When MJ and the Bulls came into town, he sold out the arenas of the Jazz, Cavs, and Knicks. Actually he sold out every arena pretty much throughout the NBA.
Zeke doesn't need to explain a damn thing. The young man is a driven and passionate competitor. He takes pride in every aspect of the game, and excels.
The NFL press needs something to hang their drama hat on, but this B.S. is weaksauce.
Yeah TTUN owned the time of possession that day, like 2:1. Total yards as well.
Them criticizing Zeke's pass pro makes me wonder if whoever wrote this ever watched any tape on him.
Zeke has the highest grade at 7.2.
NFL Comparison

Edgerrin James

Bottom Line

Elite, three­-down running back who has the ability to excel in every facet of the game. Elliott has rare combination of size, athleticism, pass-­catching and blocking skills and his competitive nature is always bubbling on the surface. While he's had to handle a heavy workload over the last two seasons, Elliot should still come out of the gates as one of the most productive young running backs in the league.
All look awesome but Grimes is the one I want the most.
The combine is going to be a Buckeye showcase.
I think the most well known documentary claiming conspiracy on this is 'Loose Change,' which is on like it's third version because the film has a surplus of it's own loose change.
One of the claims I still hear from time to time is that the towers were rigged with demolition explosives, and the "proof" is that the towers collapsed at "freefall speed." The problem is, if you actually watch Loose Change where this claim is made, the video clearly shows parts of one of the towers that were ejected to the side or peeled away during the initial part of the collapse, falling faster and accelerating to the ground faster than the point of collapse. Oops. Somehow this footage offered up as "proof" is still in the film's third version, because I guess it's creators were too busy editing out some more of the obviously ridiculous claims contained in Loose Change's first two versions that made it easy to discredit the film.
Ohio State also had to play PSU on the road two years in a row.('94 & '95)
I get your point, but the Rams way over rated that year. As a Steeler fan, I was salivating at the chance to play the Rams in the Super Bowl. Yeah the Rams could score but they were soft, and were vulnerable vs a physical team.
Unfortunately for me, Kordell Stewart happened in the AFC title game. Stewart had 4 turnovers on the day. For good measure, the Steelers surrendered two special teams TD's - one on a punt return, the other a blocked field goal attempt that was returned for a touchdown. Somehow, the Steelers only lost by 7. I'm still bitter about this game.
I expected the Patriots to win that Super Bowl. They too had an excellent defense that year, and to me it was fairly obvious that Warner & Co. would have their hands full. The game played out pretty much as I expected it would.


USC making room for Gary?
Zeke is an all-timer. Holy shit have we been privileged.
Saw it. I loved it, but it is a brutal, relentless movie. While DiCaprio is getting all the Oscar buzz, I came away wondering why nobody is talking about Tom Hardy's performance. He's the villain in the movie, and a great one.
Also saw The Big Short recently. I really like that as well.
Browns fan??? LOL. Black and Gold, baby.
I do have a lot of respect for Cleveland fans, though. Their franchise has been dog shit since, well, they were resurrected, because of the fans. They literally wear their their fandom proudly even though the franchise is the NFL's bung hole.
Bengals fans? Most Bengal 'fans' I know stay in the closet most the time. However, when their team wins a few games, all the sudden they unmothball their jerseys and start up the 'Who Dey!' shit and begin obnoxiously taunting everyone as if their team is some sort of juggernaut on a mission from God. They're just insufferable. Then their team inevitably unearths new ways to lose the games that matter and the fans scurry back into the shadows. The jerseys get put away, and the obnoxious taunting stops, and soon you don't even recognize them as football fans the rest the year.
So, come game day vs the Bengals, I get excited.
Message to all Bengal fans: May the BUTTHURT be with you