BuckGnome
---
Member since 22 January 2012 | Blog
Helmet Stickers: 3,256 | Leaderboard
Voting Record: 3626 / 5
Favorites
SPORTS MOMENT: The 2003 Fiesta Bowl, everything else pales in comparison. That season and especially the way it ended was incredible. I had an awesome rush for two to three weeks after that game, and it was far and away the greatest sports-related moment of my life.
COLLEGE FOOTBALL PLAYER: Chris Spielman
COLLEGE BASKETBALL PLAYER: Jimmy Jackson
NFL TEAM: Steelers
NHL TEAM: Blue Jackets?
NBA TEAM: Cavs
MLB TEAM: Indians
SOCCER TEAM: umm ...... soccer, really???
Recent Activity
Got a Carolina Reaper this year growing next to my Ghost on the same planter. So far, the Reaper growing MUCH faster. Its like 3X bigger at this point.
If you aggregate the three, "Ohio State QB" is No. 2 on this list.
Earth Reverberating
There are no poor choices here. Ramzy is an incredible writer, and they're all top notch.
Tatgate, why no questions about Tatgate???
I'll agree with you on this, Seabass. The punishments that were handed out were based much more on how Brady and the Pats handled the scandal once it broke, which is pretty common in these situations. ... unless its the SEC.
Effected the outcome? New England won the AFC championship game 45-7. Slightly deflated balls or not, the Colts get blown out regardless.
Also, the balls used in the Super Bowl were absolutely not tampered with, as the scandal had already broke. Pats still won, and Brady was the MVP.
Look, I'm no Brady fan, and can't stand the Patriots, but I think the notion that this championship is tainted seems silly to me. It's pro sports, and players and organizations will do anything they can to gain an edge. Its pervasive and ubiquitous, 'cheating' at the margins if its easy to get away with.
Unfortunately for the Patriots, Kraft and Belichick seemed to have gone to the same school of scandal management as Gordon Gee and Gene Smith.
..... paging George Dohrmann .....
Was there a raffle involved?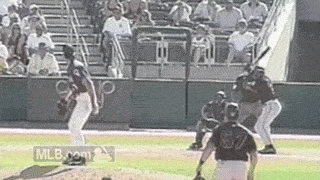 80's Metal is alive and well, see Steel Panther.
..... don't mess with the Panther.
Napster hit the music business like an asteroid. Instead of adapting, record execs clung to an antiquated business model, and insisted on suing it's most important customers. That was not going to end well.
Apple came on the scene with the iPod and iTunes, and intercepted most of what was left of the music industry's gravy train.
There's still a lot of great rock bands out there, but there isn't a record industry out there anymore with deep enough pockets to take chances spend the resources for large scale promo campaigns on anything too outside the norm.
I'm right with you. While I enjoyed Nirvana, I was much more a fan of Alice In Chains and Soundgarden. Also, upvote for the Tool reference. Just an incredible band.
Need a WR to block two LB's and spring your RB for the winning touchdown? No problem!!!!!!
I get your point about LeBron being able to use his physicality more had he played in MJ's era due to the rules being what they were during that period.
By that logic, however, Jordan would be even more impossible to stop the way the game is officiated today.
Can't wait till Warinner gets his hands on this guy. This young group of slobs are going to wreak havoc in the coming years.
Did you find that out after the fire?
The fire on the Cuyahoga?
Great point. I can think of a couple instances where LeBron just quit on his team in a playoff series - '10 Cavs vs Celtics and '11 Heat vs Mavericks.
Jordan never quit like that. Even when the Bulls were losing to the Pistons year after year in the Eastern Conference playoffs, Jordan still got his.
Lets look at some MJ #'s ......
#1 all time in points per game
#1 all time playoff ppg
#1 all time NBA Finals ppg
#1 NBA Finals MVP awards
#1 10 time season scoring champ
#1 Consecutive season scoring champ (7)
#1 most 50 point playoff games(Jordan has double of #2 on the list)
9 time NBA All-Defensive 1st Team
I could go on and on, but stats like these reinforce what I've seen with my own eyes - Jordan is G.O.A.T.
LeBron is an all time great, MJ is in a league of his own.
Also there are no upgrades in sight. TWC is dumping the Ohio market off to Charter whether they get bought by Comcast or not so TWC won't put any money in a network they won't own in a few years.
Yes, any network upgrades for Ohio TWC are likely frozen. For those former Insight customers(myself included), DOCSIS 3.0 speeds only became available about a ~year ago. Once it was announced that TWC was going to swallow Insight, Insight basically suspended all planned network upgrades.
Even though Comcast's bid for TWC was kiboshed, Charter will likely now make a play for TWC. I don't expect TWC to do much until all this plays out.
I have "Ulitimate" 50mbs/5mbs from TWC, for about $68/mo.
Its a joke really, that this fastest residential service available. 5Mbs upload??? Its 2015!
I really, really wish Google Fiber would come to town.
Get the SB6141 or better. The SB6141 has 8 downstream channels vs. 4 for the SB6121.
How bout those lazy shmucks over at Ohio State's BioEngineering department get off their asses and do something useful, like build a clone with the legs of Braxton, the arm of Cardale, and the eyes of JT.
One QB To Rule Them All
Don't know the exact distance on this ball, but Troy threw it a mile. It's a great demo for the kind of arm he had/has.
.