BuckGnome
---
Member since 22 January 2012 | Blog
Helmet Stickers: 2,053 | Leaderboard
Voting Record: 1981 / 5
Favorites
SPORTS MOMENT: The 2003 Fiesta Bowl, everything else pales in comparison. That season and especially the way it ended was incredible. I had an awesome rush for two to three weeks after that game, and it was far and away the greatest sports-related moment of my life.
COLLEGE FOOTBALL PLAYER: Chris Spielman
COLLEGE BASKETBALL PLAYER: Jimmy Jackson
NFL TEAM: Steelers
NHL TEAM: Blue Jackets?
NBA TEAM: Cavs
MLB TEAM: Indians
SOCCER TEAM: umm ...... soccer, really???
Recent Activity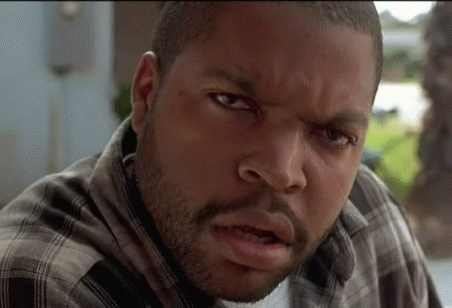 Wow! If that's true and comes to pass, things will not be all well in James Franklin Land.
here ya go
NFL or college, I don't think there will an official word on Hairball's choice till after the 49ers season concludes.
TTUN will be relevant again, and soon. Hoke could recruit talent, but not coach it. The cupboards are not bare in scUM land.
For those that wanted TTUN to be good, looks like you'll get your wish.
Ol' Geno better get his wallet out. If those numbers are right, Urban is in for a nice raise, and Warinner and the other assistants might start getting paid what they are worth.
I want revenge for '86.
Suck it, Harbaugh!
Which ones of these organizations have named Bosa an All-American, and are there any others that have yet to announce their All American team?
Yeah I wasn't very impressed. It REALLY dragged toward the end, and the first part wasn't great either.
The level of butthurt is comical. Loved the triumphant music in the background while Dorsey claims they played "Miami football" after half. Congrats Ken? You cut your deficit to 3. Nice job. Then McGahee gets hurt and once again the parade of excuses marches on. What's that make you, Miami? LOSERS!
Does this mean he won't be a Consensus All-American this year?
One of. 1995 Nebraska is the best my eyes have seen.
Let's just say Geno is not my favorite Ohio State AD of all time either.
I wonder which side decided to move on and why.
Summoning Beth Mowins
Awesome thank you!!!!!!!!
I see the Hines Ward rule has made it into the college game.
What a pile of horse shit.
This first half performance reminds me of what Urban orchestrated against the Buckeyes in the national title game eight years ago.
Glad your upgrade is working out for you. I have TW's Ultimate 50Mbs line. And it's much better than the 6Mbs ATT DSL I had a few years ago.
Still, this is 2014. The fact that a 50Mbs line is "top notch" here and in many other areas of the country, is just sad. Pipe dream but I would love it if Google Fiber came to town. It's so transparent, where GF has signaled its intentions to deploy, incumbent ISP's started dramatically increasing speeds/dropping prices. That's what competition does, and ISP competition doesn't exist for most internet consumers in the United States. The gigabit era has arrived, just not in the US.
While I think Braxton stays, it's not as if he's going to be ready for spring ball either. In fact, from what I've read, the expected recovery time for Braxton's surgery is 9-12 months. That might mean Brax will be not only miss spring ball, but could also be limited in fall camp. And that's why I don't believe he'll end up transfering.
JT will be 100% well before Braxton is.