BUCKfutter
---
Phoenix, AZ (via Columbus, OH)
Member since 01 February 2012 | Blog
Helmet Stickers: 2,177 | Leaderboard
Favorites
SPORTS MOMENT: 2002/03 National Championship
COLLEGE FOOTBALL PLAYER: Mike Doss
COLLEGE BASKETBALL PLAYER: Aaron Craft
NFL TEAM: Arizona Cardinals
NHL TEAM: CBJ / Phoenix Coyotes
NBA TEAM: Rigged
MLB TEAM: Cincinnati Reds
SOCCER TEAM: Real Madrid / Tottenham Hotspur
Recent Activity
didnt miss it but as a UA grad, didnt want to throw stones
what has become of this country? if you don't like physical contact why on earth are you letting your kids play football? this guy reeks of entitlement.
...and michigan still sucks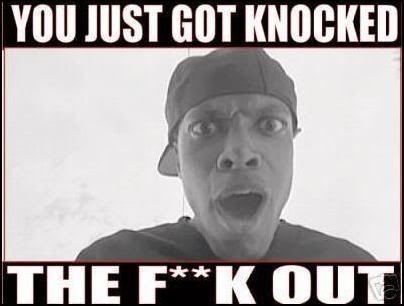 when you buy a hat like that i bet you get a free bowl of soup...oh looks good on YOU though!
well, we just found what they're going to rally around this year. entitlement problems of last year will be gone. defense knows they have to be the stalwarts, no more security blanket on the other side of the ball.
if we can get by VT and cincy, JT will have a while to develop before the b1g gets real.
if you think JT looked worse than cardale in the spring game, we weren't watching the same game.
Anybody else notice this happened right after herbie picked us to win the natty and brax to win the heisman? Bad juju
their 1997 o-line included backus, hutchinson, and two other all big ten linemen. they are still rotating 10 guys this year. even if a guy can shut down half the field on defense, if you have their o-line this year you still aren't scaring anyone.
i just watched the video too. not pretty. the guy does run right into the path of oncoming traffic, but what is hard to determine (and will be hard to prove i think) is if stewart intentionally hit the kid. you can hear his engine rev, but it looks like he literally didn't change his direction at all - the kid walked right into his path. he did stop his car immediately afterwards. awful tragedy at best, and sick, sick act at worst.
i miss the arcade in the old ohio union. that place was awesome
breaking: mack brown demands that urban cease contact with applewhite and invite chris simms to practice
the takeaway for me - with all the recruits those SEC bottomfeeders get, how bad does their actual coaching have to be?
yes, bridges over troubled waters
try recording a discussion like this in any competitive sport then setting foot in another locker room as long as you live. absolutely cowardly on the kid's part.
only on account of villainy!
my take:
this is absolutely a 100% serious allegation and the correct action was taken. there is a line between college fun and inappropriate action from the administration, and that line was obviously crossed here.
as far as everyone's responses to the situation:
if our country wasn't inundated with the PC police (see the firing of Gee for a prime example), we wouldn't see nearly as many of the insensitive reactions we have here to a situation that IS actually serious. true, serious issues (like this) should be dealt with harshly and swiftly. the problem is, for every one of these, there are ten stupid non-situations that everyone gets butthurt about just so they can feel morally superior to everyone else.
end rant.
Not sure how a 7% chance of going undefeated is disrespectful. That's over an 80% chance of winning each individual game. Or, if you count MSU as a 50% chance, it's about an 84% individual chance of winning each of the remaining games. Florida State's 40.3% is ridiculous. That's about a 93% individual chance per game.
The takeaway? Going undefeated is HARD.
i'm not going to crucify a cable company for not carrying cbs sports network. i am a huge fan of almost all sports and haven't watched it for more than 30 seconds at a time EVER. they couldn't have worse programming on there if they tried. making a bad business decision by picking cbssn up based on 3.5 hours on one saturday isn't something we should expect a cable company to do. great, you make your customers happy for one buckeye game so we can watch our defense get cut blocked all game (hopefully no serious injuries) by a gimmicky, dangerous offense, but then end up having to raise rates and then, in turn, get killed by your customers again? cable companies do a lot of dumb stuff, but not carrying cbs sports network isn't one of them.
the only way you don't do this now is if you get solid intel that klove is willing to openly refuse to sign anywhere else, and then as the trade deadline approaches, all of a sudden you have the twolves' nuts in a vice. trade klove on your terms, or lose him for nothing at the end of the season.
this is so beautiful. germany 5 diving squad 0
watson's would be a much better nickname if her name was tiffany instead of emma
the fact that i had to pause and think for a legit 10 seconds before answering beckman tells me all i need to know about hoke's job security
ha niskanen is #2 too which makes it even better
i don't think ive ever watched a game where the refs should have cost my team the game, but my team didn't allow them to and lost on their own anyway. we'll never know if that BS one minute of stoppage time cost us. what im saying is, screw the french.
that said, heck of a run. proud of the team and what a bright future. hopefully timmy plays again in 2018.