BuckFly
---
Member since 21 January 2014 | Blog
Favorites
SPORTS MOMENT: Tie:
Attending the 2002 National Championship Game, and Ramp entrance during the michigan game as a member of TBDBITL.
COLLEGE FOOTBALL PLAYER: Archie & Eddie
NHL TEAM: Blue Jackets
MLB TEAM: New York Yankees
SOCCER TEAM: I'd rather watch paint dry
Recent Activity
Hop Cassady agrees with your statement, 1954 National Champions.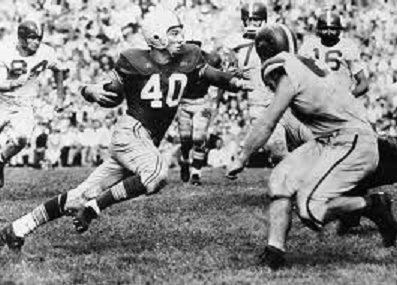 Johnnie Dixon may give Corey Smith a run at playing time.
"Nothing good happens after 10:00pm"
Can the Teflon Wizard make the trip??
"Cie Grant -Grant is probably best known for rendition of "Carmen Ohio" performed during the national championship celebration. blitzing off the edge unblocked on the final play of the championship game, spinning Ken Dorsey around and forcing a wobbly pass that fell to the ground incomplete, securing the National Title for the Ohio State Buckeyes."
There, I fixed it for you.
You had me at "I hate Rocky Top".
One more year of college under the video coordinator QB coach Nick Siciliano would have done further damage to TP's NFL career aspirations.
Hey Sparty, how about you riot celebrate after winning the National Championship Game?
The 1976 Rose Bowl, the Buckeyes lose to UCLA 23-10. A team which Ohio State demolished 41-20 during the regular season. Watching Woody walk across the field to shake hands, it looked like he knew he would never again win a national title.
"I'll take one in a size L"
What happens if your "other girls" read this post?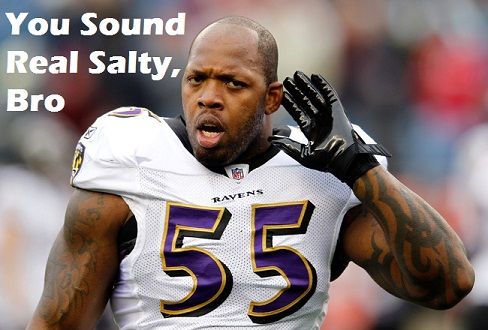 Spartan Stadium vs. Oregon?
The 4th down stop at the goal line in the first half was epic! It demoralized the Ducks, as well as showed the physical superiority of the Buckeyes that continued the rest of the game.
Just looked at the U-Verse guide, and none of the enhanced replay versions are listed. Does anyone know if there was a schedule change for the network?
Somebody please show that play to Dan Fouts. I still get pissed off when I hear him whine about the interference penalty in OT, yet he completely ignores the non-call made against Gamble late in the 4Q.
One more stunt like that, make him walk!
My earliest Buckeye memories started as a very young boy with the 1968 team, and then rolled into the epic 10 Year War with Woody & Bo. Listening to the game on radio and hearing the band play postgame with the victory bell ringing, I was determined to be on that field with the band. And finally in 1982 against scUM, it happened. On a different level, I completely understand what it means to these players. Let get this done!
The Bengals are a pro sports team?
Do they have HD in SEC land?
Agreed, on the replay it sure looked like he caught that ball. And that snag of the onside kick was tremendous!