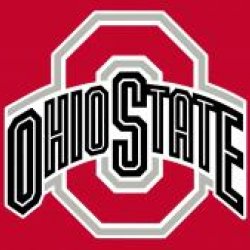 buckeyewiseman
---
Member since 29 November 2012 | Blog
Helmet Stickers: 71 | Leaderboard
Recent Activity
Wasn't Myles Turner on a visit there this weekend??
Raekwon is no slouch... But wow, Jamarco is a large man!!
The thing that gets me about the Curtis Samuel ESPN scouting report is when they say they "aren't sure how fast he is because he has such good foot speed, he may look faster than he is." Lol wow...only timed 4.3 at The Opening. Oh ESPN.....
The facts are guys, the Big 10 is a conference that HAS to go near undefeated in their bowl games pretty soon to get that respect back. That's about the only way it's going to get the respect back. And I believe the biggest way OSU gets the haters to shut up, is to win in good fashion in their BCS game this year....whether that turns out to be the NC or another bowl.
Until these things happen for the league and the Bucks...the bashing of both will commence weekly.
I think the league winner is going to have 3-4 BIG 10 losses, like the past couple years. It's just SO hard to win on the road night in and night out with fan bases like we have in this league! I definitely think the Bucks can win the conference though for sure.
Ah, so he's Evan Ravenel. Gotcha. Haha, average player. Again, I'm probably saying he's the difference in a bucket or 2..which wouldn't make much of a difference.
It seems too many people are overestimating the impact of Jordan Morgan. He's averaging 5 ppg and 4 rpg, WORSE than his freshman season. Amir has better numbers! There's no way you can argue he's better than McGary, anyway.
He would've had minimal impact. So, I don't think anyone can actually say it would have been different with him or anyone is "forgetting" his impact. Maybe Amir doesn't get fouled one time and go to the line, but that's about it. He's average, at best.