Buckeyevstheworld
---
from Columbus, OH
Member since 22 December 2011 | Blog
Helmet Stickers: 35,950 | Leaderboard
I'd give my entire story, but you'd die from the sheer awesomeness of it. So i'll keep it basic:

Christian(need to work on being a better one)
January baby
Capricorn
I has dimples(on my face you pervs).
Don't drink or smoke
No Facebook account(though I do stalk a few people...)

I'm pretty easy to get along with. I like to joke around most of the time, so try not to get insulted by things I say. The only people I have a problem with are those who are conceited, tauruses(they forget that Capricorns are the best), and LeBron apologist. I tend to avoid writing long comments on here since I mostly use my mobile device or gaming system to get online.

This came off like a Match.com profile.....
Favorites
SPORTS MOMENT: 2003 National Championship.

Troy Smith to Gonzo '05 M*chigan game.

Braxton to Devin '11 Wisconsin.
COLLEGE FOOTBALL PLAYER: Troy Smith/Pryor/Braxton/Eddie George
COLLEGE BASKETBALL PLAYER: Sullinger
NFL TEAM: Beng...:/
NHL TEAM: Pffft
NBA TEAM: Lakers(been a fan since the day Shaq was traded)
MLB TEAM: Yanke.......none. lol
Recent Activity
I think it's clear BP wanted someone to get fired last night.
That doesn't stop it from happening.
I forgot about that part. lol
If Jimbo Fisher wasn't so scared of losing, Jameis wouldn't be playing. Just being a realist.
I don't think most people(not saying you), would be saying that had Cleveland curb stomped NY like Chicago did.
Agree to disagree, Mr. Bosa?
I assumed he was directing that at Miley Cyrus.
With how the weather is going to be, i'd say 350.
FSU is like Michael Myers. No matter how many times you shoot him, he still comes back. -_-
Stopped Gardner from getting two.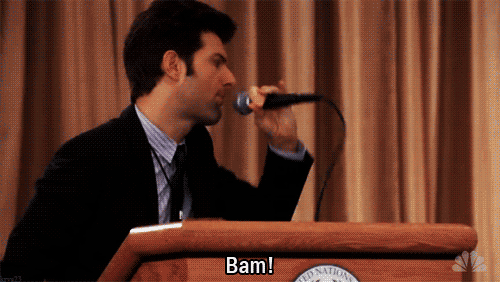 How no? We were gifted numerous crucial flags in Penn State,
Are you ignoring the bs roughing the passer penalties that put Penn State in position for their 2nd TD and FG?
and the way we played against Michigan last year was horrible. 
The offense wrecked Michigan's D. That's the reason Hoke went for two. He knew his D couldn't stop Braxton or Hyde.
I'll assume he was being sarcastic.
Anything but the cursed whites...
2-0.
Would people stop saying that they traded their "own property"!
The university won them their BigTen championship rings, and gold pants?
Posey received additional penalties for further infractions.
$3.27.
It came out yesterday.
Kids today. :/
Mgo's purpose is to entertain Buckeye fans.
#FireCooper Oh yeah, they did.
If you listen to Penn State fans, they've never lost a game. 31-24? Refs. 35-23? Refs 63-14? Refs.
Response from Mgo:
So you don't count Baker, Hilliard, Cornell, and Alabi as wins? :/
Just like her hair.
Every time I see that run, i'm reminded of Brian Griese whining that Ohio State's last two scores shouldn't count to voters.
Still too close for my liking.