Buckeyevstheworld
---
from Columbus, OH
Member since 22 December 2011 | Blog
Helmet Stickers: 72,894 | Leaderboard
Voting Record: 15684 / 314
I'd give my entire story, but you'd die from the sheer awesomeness of it. So i'll keep it basic:

Christian(need to work on being a better one)
January baby
Capricorn
I has dimples(on my face you pervs).
Don't drink or smoke
No Facebook account(though I do stalk a few people...)

I'm pretty easy to get along with. I like to joke around most of the time, so try not to get insulted by things I say. The only people I have a problem with are those who are conceited, tauruses(they forget that Capricorns are the best), and LeBron apologist. I tend to avoid writing long comments on here since I mostly use my mobile device or gaming system to get online.

This came off like a Match.com profile.....
Favorites
SPORTS MOMENT: 2003 National Championship.

Troy Smith to Gonzo '05 M*chigan game.

Braxton to Devin '11 Wisconsin.
COLLEGE FOOTBALL PLAYER: Troy Smith/Pryor/Braxton/Eddie George
COLLEGE BASKETBALL PLAYER: Sullinger
NFL TEAM: Beng...:/
NHL TEAM: Pffft
NBA TEAM: Lakers(been a fan since the day Shaq was traded)
MLB TEAM: Yanke.......none. lol
Recent Activity
The policy about Swift gifs?
Another loss that came after playing Navy.
(VT's D is better, though).
Would they be considered all that great if they played in the PAC 12?
That '06 Florida team. :/
He finally had some free time, and I was tired of the bag of hangers gifs.
Thank God for that.
If they run Elliott, it would have been 2 TDs.
My bad. Had to stop a certain gif somehow.
He yells at his receivers even when he throws an awful pass. I dislike Hackenberg almost as much as I do Taylor Swift Shane Morris.
"Yeah, coach - but who is Dennis Dodd?"
"Finebaum before he melted."
Meh.
Kid wants to be a silent commit, so people post it everywhere. lol
love Cardale's sonfather.
I'm glad we have our actual coaches, instead of some of the posters.
If they were, Ed Warinner would have been fired after the VT game.
I thought this was going to be a thread about Desmond Howard.
Desmond Howard sucks at his job. We knew this already.
You're dead to me, Shell.
Philadelphia's fans don't deserve anything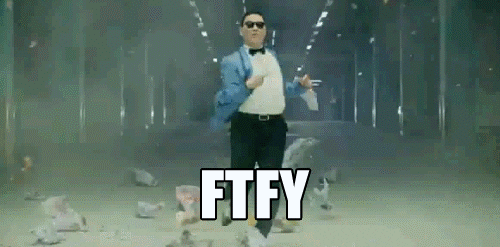 Please take it easy on this one.
As long as there isn't another Bosa brother, or a 10 star day, it should be ok.
So Ohio State has a legitimate shot of getting 3 of Georgia's top 5 players(LeCounte, Pryor, and Sermon) in the '17 class? As if UGA fans needed another reason to hate Urban.
Let's imagine the CFP committee actually considering placing 2 B1G teams in the CFP. 
No.
Beating up on Kent State isn't anything to brag about.
His 12–25 record is the reason they fired him.