Buckeyevstheworld
---
from Columbus, OH
Member since 22 December 2011 | Blog
Helmet Stickers: 26,905 | Leaderboard
I'd give my entire story, but you'd die from the sheer awesomeness of it. So i'll keep it basic:

Christian(need to work on being a better one)
January baby
Capricorn
I has dimples(on my face you pervs).
Don't drink or smoke
No Facebook or Twitter accounts(though I do stalk a few people...)

I'm pretty easy to get along with. I like to joke around most of the time, so try not to get insulted by things I say. The only people I have a problem with are those who are conceited, tauruses(they forget that Capricorns are the best), and LeBron apologist. I tend to avoid writing long comments on here since I mostly use my mobile device or gaming system to get online.

This came off like a Match.com profile.....
Favorites
SPORTS MOMENT: 2003 National Championship.

Troy Smith to Gonzo '05 M*chigan game.

Braxton to Devin '11 Wisconsin.
COLLEGE FOOTBALL PLAYER: Troy Smith/Pryor/Braxton/Eddie George
COLLEGE BASKETBALL PLAYER: Sullinger
NFL TEAM: Beng...:/
NHL TEAM: Pffft
NBA TEAM: Lakers(been a fan since the day Shaq was traded)
MLB TEAM: Yanke.......none. lol
Recent Activity
How does Raekwon feel about this?
Can I upvote this again?
NotCincy is right about everything he says.
Last we saw Ryan, his team was getting torched by K-State.
Actually he said he would have gone to Duke.
To be fair, Urban's first year, he didn't have an opportunity to play for anything after going 12-0.
Can I live in this reality. XD
However, the Browns still stink, because even hypotheticals have their limits.
XD
NBA playoffs. I can't wait to see the refs hand Miami another championship. :/
soccer fans too.
They'll kill you for calling it that. R.I.P, Buckeyeneer.

Paul Pierce afterwards:
Meh to this conference loyalty crap.
according to ESPN
Before or after he committed to Bama?
We already claimed her:
Not shamed to admit I'm a Miley fan. Lifelong fan huh? Works for me.
Nice try, BassDropper.
This sums my feels up...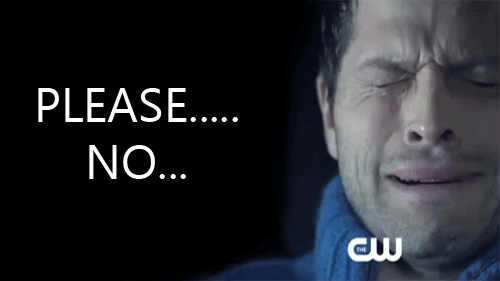 All of the....nevermind. Shazier.
BassDropper's revenge.
LIFELONG OHIO STATE FAN
Mgo is taking it well. XD
What did he do once the season started?
People need to stop putting so much stock in what happens in the spring game. Michael Thomas did next to nothing after playing well in the spring game the previous two seasons.
There is a big difference between brady joke and James Franklin.
What? Besides weight.
You're telling me Ohio State couldn't have used a big WR with speed against MSU?
I'm officially committing to Alison Brie.