Buckeyevstheworld
---
from Columbus, OH
Member since 22 December 2011 | Blog
Helmet Stickers: 30,164 | Leaderboard
I'd give my entire story, but you'd die from the sheer awesomeness of it. So i'll keep it basic:

Christian(need to work on being a better one)
January baby
Capricorn
I has dimples(on my face you pervs).
Don't drink or smoke
No Facebook account(though I do stalk a few people...)

I'm pretty easy to get along with. I like to joke around most of the time, so try not to get insulted by things I say. The only people I have a problem with are those who are conceited, tauruses(they forget that Capricorns are the best), and LeBron apologist. I tend to avoid writing long comments on here since I mostly use my mobile device or gaming system to get online.

This came off like a Match.com profile.....
Favorites
SPORTS MOMENT: 2003 National Championship.

Troy Smith to Gonzo '05 M*chigan game.

Braxton to Devin '11 Wisconsin.
COLLEGE FOOTBALL PLAYER: Troy Smith/Pryor/Braxton/Eddie George
COLLEGE BASKETBALL PLAYER: Sullinger
NFL TEAM: Beng...:/
NHL TEAM: Pffft
NBA TEAM: Lakers(been a fan since the day Shaq was traded)
MLB TEAM: Yanke.......none. lol
Recent Activity
Still bitter that Urban didn't want to coach at Notre Dame.
That creature would have a hard time cracking 1,000 yards behind Kentucky's offensive line.
You doubt the awesomeness of Timmons? Shame on you.
Air Raid Offense?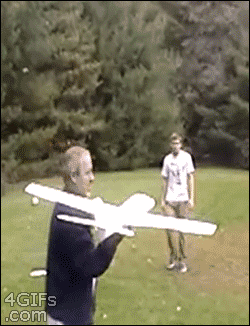 Michigan had a coach last year. Ohio State's only loss to Hoke was the year Fickell was in charge.
Because he beat a 6-7 Ohio State team?
Did you watch the playoffs last year? Without West, they lose long before the ECF.
You don't have to negative recruit Michigan. Anyone that watches them, knows they are terrible.
Those Wagners tend to be shady.
Pacers lost lance Stephenson who was their second best player last year.
If you ignore David West, sure.
He was also the only one on Indiana who came to play each game during the playoffs.
Again that was probably David West. Stephenson had 10, 9, 12, and 11pts in Indy's last 4 games. That's not coming to play.
When you're up 400 points, throwing isn't necessary.
I'm pissed we didnt land him
If PSU grabs both Wilkins and Settle  I'm going to be pissed.
Someone has anger issues.
Don't ruin a classic...
BassDropper is the Anonymous guy.
but were crippled by injuries
So were the Knicks. Did Carmelo get a pass? Nope. OKC? Russell Westbrook missed the majority of the season.
Put Wiggins on Love's teams for his first six seasons in the brutal west, do you really think they would make the playoffs?
If he's the player most think he is, why wouldn't he? Just curious, but where do you rank Love? Top 5? Top 10-15?
Before the '12 Purdue game, everyone thought Ohio State would be screwed if Braxton went out. I think some are counting out CJ too soon.
Love is too dominant
So dominant he's never made the playoffs. :/
Would this open a door up for Gonzalez to OSU or has that ship sailed? 
I think the ship has sailed. I believe Gonzalez said that he hasn't heard from the staff since he committed to Penn State.
ZOOMBEZI WATER PARK
You misspelled Wyandot Lake. ;_;
In sports, nothing is guaranteed. Besides Michigan sucking.
Can you get into the HoF without ever making the playoffs?
Was Danger Zone playing?
The third one is a giant steaming pile, though.
I remember we waited until the lights came on in the theater to see if there was going to be something after the credits.
I'll believe it when I see it.
One of my problems with it was how there was of it before it was released. Almost all of Reloaded's best scenes were shown so many times that they felt stale once I actually watched it at the movies. And the whole thing with Trinity annoyed the heck out of me.
She made it bearable.