BuckeyeVet
---
Worthington, Ohio
Member since 17 February 2012 | Blog
Helmet Stickers: 4,214 | Leaderboard
Favorites
SPORTS MOMENT: Viewing - OSU beating Miami for the NC;
Live - OSU and scUM 42 - 39;
Participant - Beating Cincinnati Anderson on penalty kicks after 120 min of play in 1976 at the state tournament. Showing my age with that one...

COLLEGE FOOTBALL PLAYER: Archie
COLLEGE BASKETBALL PLAYER: Aaron Craft
NFL TEAM: Browns
NHL TEAM: What's the NHL?
NBA TEAM: Umm.....
MLB TEAM: Reds
SOCCER TEAM: Columbus Crew & Fulham
Recent Activity
DJ - thanks for the Christmas Skully! Merry Christmas to you, your girlfriend, & the cats!
I've lived through Woody, Earle, Cooper, Tressel, & now Urban. I've had my heart ripped out repeatedly. I respect them as opponents, but truthfully, as soon as the College Playoffs go to 8 teams (inevitable - 5 conference champs & 3 at large) we don't need them to be good. We just have to win the B1G.
Naw, 9Route couldn't speak a lick of Hebrew.
Pssst......(damn auto-corrects):
There was a chance that our staff could have been decimated!
I'm with you. The actor playing "The Mountain" on GoT is also 6'9" - but 400 pounds. If Marioti can put 95# of muscle on him, we could have this: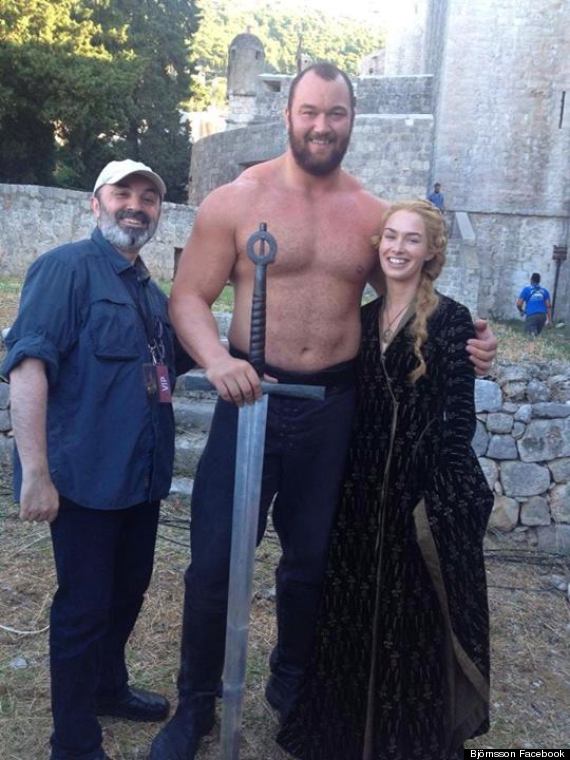 This is God's truth : I have no idea who Tim Brando is.
Edit: Saw other comments & realized he's the hack who predicted Miami would wipe the floor with us in 2003.
Absolutely. And have to face the Duke himself.
After seeing all 4 covers:
First take:
Ancient goddess Hermaphrodite?
AND the 2011 Braxton throw with 35 seconds left:
Thank you! Couldn't do it on my phone.
My 8 year old granddaughter almost retched when she saw it.
Russian military school for girls. Having to wear something like this in their hair, while in uniform all day would scare any American girl into absolute obedience.
So.....you're only imagining your alcoholism. Drink up!
I'm going to have to disagree with you about the arrogant & lazy part. The college football landscape was changing rapidly, and I don't think Earle adapted well to that, but unless you have personal experience with him I'm going to disagree with you. I'd remind you that Woody was 4 - 5 -1 against Bo, and lost the last 3 games against UM. Earle was 5 - 4 against them & although he had a lot of frustrating 9 - 3 seasons, his winning percent at OSU was 75.7%. And I'd add this : I'll take Earle"s passion, his 9-3 seasons, and his wins over UM instead of what Cooper did any day of the week. I hate UM football that much.
Ohio State Buckeyes (under Earle Bruce) (1979–1987)
1979 Ohio State 11–1 (8–0) 1st L Rose 4 4
1980 Ohio State 9–3 (7–1 T–2nd) L Fiesta 15 15
1981 Ohio State 9–3 (6–2 T–1st) W Liberty 12 15
1982 Ohio State 9–3 (7–1 2nd) W Holiday 12 12
1983 Ohio State 9–3 (6–3 4th) W Fiesta 8 9
1984 Ohio State 9–3 (7–2 1st) L Rose 12 13
1985 Ohio State 9–3 (5–3 T–4th) W Citrus 11 14
1986 Ohio State 10–3 (7–1 T–1st) W Cotton 6 7
1987 Ohio State 6–4–1 (4–4) 5th
OVERALL : Ohio State: 81–26–1 57–17
He could man up and maybe say "I don't know if we'd win, but I promise that it wouldn't be a blow out again. We have too much pride to allow that to happen".
Not exactly taking your loss like a man there, now are we Melvin?
True! He used to chuckle about that.
One of my favorites. What a fabulous live show he always gave. Damn. I hope "with a little help from his friends" that they bury him "leaving his hat on". RIP.
This is when I actually enjoy being the owner of the business.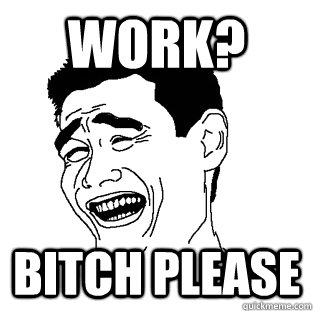 @BoomCat - Thank you for posting this. I feel the same way. I have been astonished by the number of people on 11W talking about Alabama as if "after we beat them, then we..."
I swear the black leather lederhosen was a gift for someone else.