BuckeyeVet
---
Worthington, Ohio
Member since 17 February 2012 | Blog
Favorites
SPORTS MOMENT: Viewing - OSU beating Miami for the NC;
Live - OSU and scUM 42 - 39;
Participant - Beating Cincinnati Anderson on penalty kicks after 120 min of play in 1976 at the state tournament. Showing my age with that one...

COLLEGE FOOTBALL PLAYER: Archie
COLLEGE BASKETBALL PLAYER: Aaron Craft
NFL TEAM: Browns
NHL TEAM: What's the NHL?
NBA TEAM: Umm.....
MLB TEAM: Reds
SOCCER TEAM: Columbus Crew & Fulham
Recent Activity
I've still got mine......and I'm in my 50's.......
4 days. Either way, not cool.
"Gentlemen, it is better to have died as a small boy than to fumble this football."
- John Heisman
Yes. Unless his stats improve dramatically (which I hope for both him & us).
They're going to get their second loss there.....
@ ISurvivedCooper - I took the first shot to the heart when I was 11 years old & Bo famously ambushed Woody's (his words) "Best Team Ever" in 1969. Then I agonized through the 10 year war. The Cooper years were just sandpaper & salt being rubbed over & into a never healing wound. The best years of my football fandom have been Tressel & Meyer. It's scar tissue now, but it can be re-opened. I will ALWAYS agonize through any game with Michigan.
That and The Dramatic Prairie Dog always get me:
@Yance - Let me explain. My 1st comment was being sarcastic & joking, but I did not use the sarcasm font. So my second post (the repeat) was in the sarcasm font to make it clear to BOLT that I wasn't making a direct comparison between the jerseys. I also think that I've earned the right (on a free forum) to post my opinion &/or a clarification of a previous post as often as I want to. Btw, my reactionary old fart hot take to the black uniforms is softening. You black jersey guys made some good arguments, lol.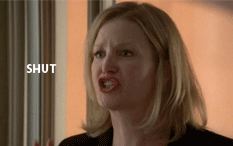 I'll upvote Libby The Llama every time.
No, I didn't know that! That's great to hear - really like Matt/Remy's posts.
Yeah, Remy's a great guy. I miss his posts. He LOVED researching stats & did a great job. A while back someone called him out on posting a comment right after he would put up an article, so that he could get helmet stickers. A bullshit accusation, as far as most of us were concerned, but I think it stung & I haven't seen him since. Which is a damn shame. Because EVEN IF he was commenting to get helmet stickers (which I don't think he was) he deserved every one of them considering the hours & hours he put in on his articles.
Agreed. All terriers & sporting dogs need a lot of exercise.
Those are tough, hard-headed dogs. Often quick to bite, smart, and very independent - not real cuddly. How old is your daughter? If she's under 10 years old I'd think hard about it. Think about a Border Terrier, if you want a smart, active, affectionate apartment sized dog. Great dogs.
https://en.wikipedia.org/wiki/Border_Terrier
@AirBuckeye. Please remove this joke immediately. Seriously.
Keeping it clean::
"What did the fish say when he swam head first into a concrete wall?" "Dam!"
For the kids:
What did the number Zero say to the number Eight - "Hey, nice belt!"
For Buckeyes:
What happens when a Michigan Man takes Viagra? He gets taller.
I was forced to become a vet to afford my animal habit!
Well, now.....
A crazy female Golden named Dolce.
Who is the mother of two 6 mo old Golden pups, Hoss & Little Joe.
Remy, the male Flat Coat (the happiest, dumbest dog I've ever owned).
Tumbles the Hurricane Katrina Golden Ret. mix rescue (scared of strong winds, lol)
A Pomeranian mix rescue named Timbles, with 2 repaired kness.
Tootsie, the Lab mix junk yard dog with a bad attitude.
Turbo the Wonder Cat, a rescue with spinal damage.
Clementine, the barn cat.
Tally, the rescued kitten from under the deck of my local pub.
Honorable mention:
Abracadabra, the Hereford cross cow that showed up in our pasture as a feedlot tagged calf. Never could find her owner.
Feldman the Holstein calf we bought to keep her company.
I have a pet named Ollie. Can you guess what can of pet he is?
Considering the title of this post, talking about your canned pet is in really bad taste.
Smart little dogs with big personalities.
I like you even more now, Seattle!
I think you've put on weight, Hove.
My exact thought, Earle. I hope 'Bama is next (but I doubt it).