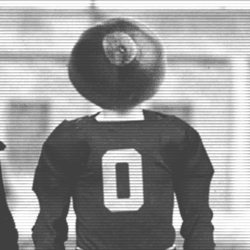 BuckeyeTrappedInSouth
---
Member since 30 April 2012 | Blog
Helmet Stickers: 258 | Leaderboard
Favorites
COLLEGE FOOTBALL PLAYER: AJ Hawk
COLLEGE BASKETBALL PLAYER: Aaron Craft
Recent Activity
Phil Dunphy
Eric Cartman
Shawn Spencer
Burton "Gus" Guster
Tony DiNozzo
Boom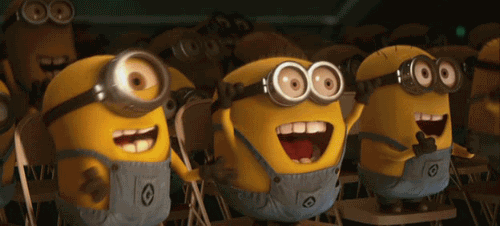 With the commitment of Dean, how does the prediction change? As in, who is no longer in for your prediction, Birm?
Did they flip-flop or are you thinking of the BCS poll?
I voted for Beanie for two basic reasons. First, in Beanies final year, there were pre-season discussions about Beanie possibly earning the Heisman trophy. I believe turf toe ruined that but Hyde has never received such considerations which tells you how good Beanie was viewed. Secondly, I still remember a 50 some yard run against TTUN in 2006. Hyde has never had a big run that I can remember. While Hyde is very good, Beanie was the better running back in my opinion.
He played at least some as he spelled Bennett for a bit when Bennett was injured.
Hyde will not be included in the ESPiN B1G Blog of top 25 players. That is because they made their list when Hyde was in trouble (pre-video). I asked where he would be ranked and Brian Bennett said Top 15 but that is all.
To me Manziel was not an impact freshman, if he wasn't good enough to see playing time during his True Freshman season. Tebow wasn't the starter his first year but he played and made a difference. That is the thought of an impact freshman. The fact that Manziel didn't play his first year doesn't put him on any higher pedastal than Tebow, Bradford, and Ingram. If anything it just means he had a huge improvement between year 1 and 2 to catch up to how good these other three were.
I hate it when it is said that Manziel was only a freshman when he won the heisman. That makes you think he came in straight from high school and took college football by storm. However, he is a redshirt freshman, meaning he had been with the team and system for a year already. He had time to grow and develope. I wouldn't call him an impact freshman in relation to this article.
I think the B1G may look a little better if there was an analysis of how many times a coach turned down an NFL offer, an example being Kirk Ferentz.
How bout the call for the bigs ( Williams and Ravenel) playing only a combined 22 minutes? Smart move in my opinion.
It allows for teams like Penn State the chance to get an automatic invite to March Madness if they win the tourney. Otherwise they have no shot on a year like this. Liberty made it in to the dance with 20 losses by winning their tourney.
I can tell you one thing, If Timmons ends up a Buckeye, he will be the most watched freshman for OSU. Just to see how he does and if he is as good as advertised. I will be rooting for him. Thanks for your posts on this kid Wayraken.
That is good news for Timmons if Urban is there! I have no issue with us taking him as he looks like a great player and Urban knows way better than us who to go after and how.
good point...I guess everybody thought Justin Zwick was our future QB after Krenzel but it ended up being Troy Smith.
Fan: Did Brady Hoke really just eat that? Gross!
Oden: I bet I can out run Hoke even with my bad knees.
41-6 The Ohio State Buckeyes
It can happen quite easily with or without a safety.