BuckeyeTilIdie
---
Member since 20 August 2012 | Blog
Helmet Stickers: 268 | Leaderboard
Favorites
SPORTS MOMENT: 2002 National Championship;

2011 Nebraska (front row Cdeck at the 50 for "the play");

2012 Perdue
COLLEGE FOOTBALL PLAYER: A.J. Hawk
COLLEGE BASKETBALL PLAYER: Scoonie Penn
NFL TEAM: San Francisco 49ers
NHL TEAM: n/a
NBA TEAM: Cleveland
MLB TEAM: Cincy
SOCCER TEAM: n/a
Recent Activity
Somebody say Chocolate?!
Thanks GT! I too have a little girl, and I agree-- it is our responsibility as parents to educate our children about life. Kids are going to be put in 1,000 different situations (as I'm sure all of us were)-- situations that could determine the outcome of the rest of their lives. It is up to us as parents to do our part in making sure that our children make the right decision. You sound like a great father, and I am confident that your little girl is going to go on to lead a successful life. Go Bucks!
...actually, it's not--- maybe that's YOUR definition, and to each his own.. but Mistake is defined as:

noun
noun: mistake; plural noun: mistakes
1.
an action or judgment that is misguided or wrong
I kind of have a unique perspective on this topic; I'm a Juvenile Probation Officer. While I agree that this young man's acts were egregious, and I absolutely do not wish his actions upon any human being-- the young man has paid his debt to society. He was found guilty, sentenced for his crime, and reintegrated back in to society. Far too often, especially in the justice system, we allow one person's past mistakes to define who they are for the rest of their life. There has to come a point where we, as a society, are willing to allow the rehabilitative system to work. I do not feel sorry for the young man-- not one bit; what he took part in was terrible, and to me that's not debatable. What is however, is the fact that the young man was found guilty, served his time, is probably still on parole, and has (at least by my understanding) kept his nose clean-- yet he is still being drug through the mud. Should he be forgiven? That's a call his victim should make, not us. This is a football award that we are talking about-- not a citizenship award; not an award for his positive contributions to the community; but a individual football award. Why shouldn't the writers focus on his "on field" accomplishments? Again, while I do not agree with/condone his criminal actions-- I am happy for him that he has been able to reintegrate back into society and take advantage of the opportunity to play football again-- and at a high level. This is a (rare) case of our rehabilitation system working. He wasn't in "detention." It was prison-- DYS is a juvenile prison, and there aren't a ton of success stories that come out of any prison-- this just happens to be one. I'm happy to hear that Mr. Richmond has been able learn from his terrible mistakes and make the most of (so far) the 2nd chance that has been granted to him.
Hell, recess is where I brushed up on my football skills as a kid! Granted, it was illegal and lead to many, many detentions; all of them worth it! They wouldn't let us have an actual football (communists) so we played a modified soccer/football/rugby game... it was glorious! ... but to your point--I Would have absolutely lost my shit!
Dino= opened mouth
Urban= inserting foot
...that is all.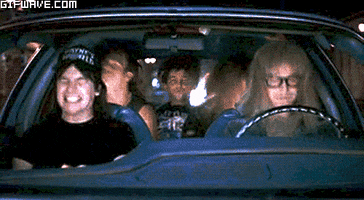 ¯\_(ツ)_/¯
I'm never a fan of being 1-up'd, but you my friend... you came with some next level s*&%!! Hats off to you sir (or madam)!!!
Jimbo: "Points shaving, Jameis?!"
Jameis: "Coach, I've got a skrong alibi-- TRUST ME!"
Jimbo: "Pheww! You had me worried for a sec, son!"
Wait.. what are #BuckeyProblems? lol
Lighten up, it's not like the sky is going to fall if we show up in all blacks Chicken Little. I happen to think it's a cool idea! It's not like this would be the first time black has been incorporated into our color scheme--and is likely a one time thing. Would you still hate it if, say, it turns out it's to pay homage to the Late Great Woody Hayes, drawing inspiration from his iconic Scarlet (white) and BLACK hat?
I could be wrong, but I believe that they must wait until his last year of eligibility expires before applying for it... I think?
Wait, wha.. did she ju.. wow!
Yes, but many times it is for show-- looking to add a little "pep" to the practice... this however, may have been a genuine disagreement...?
Did I miss something? Is Rod Smith hurt, or just not playing?
This guy is the real deal, you can FEEL it in his tone of voice. He's very confident in what he does and it's cool that he isnt out for the coporate dollar, but the joy in challenging QB's to grow. I'm thrilled by the fact that Brax was able to work with him! It's truely a great time to be a Buckeye!
Wait one damn minute! "The Best College Football Highlight Film Ever" was missing Braxton to Devin, Wisky 2011???? I'm disguested... Hopefully I just missed it...
Pretty damn good job there by Marshall maintaining (maybe even gaining) speed while making the break in his route!
Did anyone else about throw up at the thought of 643 rushing yards and 10 TD's in one game? (RB from Oregon)
That was awesome! Anybody who's had a good ass chewin at halftime can relate. That F**KING MADE MY DAY!!!
Glad to see that Coach Meyer is considering the redshirt! My only question is where do you play Jordan Hall next year? Has to be at WR right?
Good stuff Scoonie! My love of Buckeye basketball started with this guy!
That is a thing of beauty!