BuckeyeTilIdie
---
Member since 20 August 2012 | Blog
Helmet Stickers: 363 | Leaderboard
Voting Record: 397 / 16
Favorites
SPORTS MOMENT: 2002 National Championship;

2011 Nebraska (front row Cdeck at the 50 for "the play");

2012 Perdue
COLLEGE FOOTBALL PLAYER: A.J. Hawk
COLLEGE BASKETBALL PLAYER: Scoonie Penn
NFL TEAM: San Francisco 49ers
NHL TEAM: n/a
NBA TEAM: Cleveland
MLB TEAM: Cincy
SOCCER TEAM: n/a
Recent Activity
It's Buzz, Hove! Lol!!!!
Nice take! How long have you been an NFL executive?
The guy has a child; it's no longer about him. His stock probably will never be higher than what it is right now. What else does he have left to accomplish at the collegiate level? Nobody is saying he's going to blaze a trail to the Super Bowl next year, but why not let the man earn a paycheck for he and his family while he can?
Dolo fo sho doe
I'm a 'Climber! While I have my reservations about Bellefontaine and its people, I love me some Buckeyes! Lol jk! The rivalry still lives!
Got a little spunk in'er! Very nice!
http://youtu.be/n7t_xu74Ezc Doesn't quite meet your qualifications (away/neutral), but it's equally as golden. It's pregame of The Game this year, and the stadium decided to take over scUM's pregame show! Sorry fir my terrible video angle, I was a bit boozed up (first OSU vs scUM game)!
Go Bucks!
Oooooooh oooooh!!!! I want in, can I join!?!?
What are the requirements again? And uhh, is there a cover charge at this here establishment?
Yea, I know what you're saying. I've thought the same thing myself. I'm not sure if ownership has changed or not, but I know they're growing and expanding; they opened up another store just up the road last year or the year before. I'm not sure if in all the focus on expansion they've kinda let the product diminish or what may be the cause, but I've definitely noticed it too!
You graduate from UHS? '03 grad myself.
Sounds like we have a few Climbers in the building. I'm from Urbana too! And I'm jacked up that they are doing this!!!!
You're right! But there was that terrible mustard yellow "get-up"... so, I guess anything is doable amirite? And yes of course, if my vote could be cast--I'm all in on all blacks, ha!
You also don't see one (single) uniform that we've worn since the beginning of time either. Change is ok folks!
Somebody say Chocolate?!
Thanks GT! I too have a little girl, and I agree-- it is our responsibility as parents to educate our children about life. Kids are going to be put in 1,000 different situations (as I'm sure all of us were)-- situations that could determine the outcome of the rest of their lives. It is up to us as parents to do our part in making sure that our children make the right decision. You sound like a great father, and I am confident that your little girl is going to go on to lead a successful life. Go Bucks!
...actually, it's not--- maybe that's YOUR definition, and to each his own.. but Mistake is defined as:

noun
noun: mistake; plural noun: mistakes
1.
an action or judgment that is misguided or wrong
I kind of have a unique perspective on this topic; I'm a Juvenile Probation Officer. While I agree that this young man's acts were egregious, and I absolutely do not wish his actions upon any human being-- the young man has paid his debt to society. He was found guilty, sentenced for his crime, and reintegrated back in to society. Far too often, especially in the justice system, we allow one person's past mistakes to define who they are for the rest of their life. There has to come a point where we, as a society, are willing to allow the rehabilitative system to work. I do not feel sorry for the young man-- not one bit; what he took part in was terrible, and to me that's not debatable. What is however, is the fact that the young man was found guilty, served his time, is probably still on parole, and has (at least by my understanding) kept his nose clean-- yet he is still being drug through the mud. Should he be forgiven? That's a call his victim should make, not us. This is a football award that we are talking about-- not a citizenship award; not an award for his positive contributions to the community; but a individual football award. Why shouldn't the writers focus on his "on field" accomplishments? Again, while I do not agree with/condone his criminal actions-- I am happy for him that he has been able to reintegrate back into society and take advantage of the opportunity to play football again-- and at a high level. This is a (rare) case of our rehabilitation system working. He wasn't in "detention." It was prison-- DYS is a juvenile prison, and there aren't a ton of success stories that come out of any prison-- this just happens to be one. I'm happy to hear that Mr. Richmond has been able learn from his terrible mistakes and make the most of (so far) the 2nd chance that has been granted to him.
Hell, recess is where I brushed up on my football skills as a kid! Granted, it was illegal and lead to many, many detentions; all of them worth it! They wouldn't let us have an actual football (communists) so we played a modified soccer/football/rugby game... it was glorious! ... but to your point--I Would have absolutely lost my shit!
Dino= opened mouth
Urban= inserting foot
...that is all.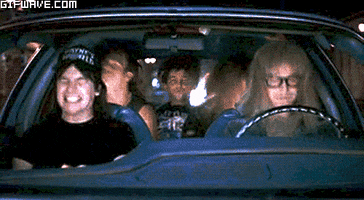 ¯\_(ツ)_/¯
I'm never a fan of being 1-up'd, but you my friend... you came with some next level s*&%!! Hats off to you sir (or madam)!!!