buckeyeT24
---
MAUMEE, OH
Member since 17 May 2014 | Blog
Favorites
COLLEGE FOOTBALL PLAYER: RYAN SHAZIER
COLLEGE BASKETBALL PLAYER: A.A. ron Craft
NFL TEAM: CLEVELAND BROWNS
Recent Activity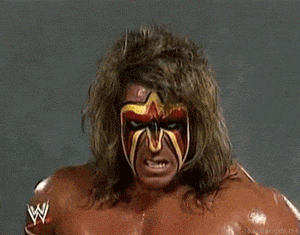 Wow, what a time to be alive ;) Huge day for the Buckeyes!
Booom!! What a day!!!
I think another year could have benefited him nicely, but if drafted by a team with a solid QB, I see him being very successful
Really excited to see what this young man will bring to the table!
Wow, didn't expect this! Really excited about this one!
Always appreciated this young man. Bad decision, to a great career at OSU. He will be successful at the next level, that is for sure.
Very disappointed that we didn't make the playoff this year, as I thought a repeat was very possible. But let's focus on this match-up and absolutely destroy ND! Season isn't over yet.
This is going to be awesome!
Feed ZEEK, quick slants, HB screens, read option, and pass to a F'ing TE...
As a browns fan im jealous of all the buckeye alums they have. And he's wearing 24, my favorite number. Ugh
Everyone seems to forget that Mike weber had a great spring and could possibly be the starting RB the next 3 years. This decommit doesn't really bother me.
What a tough one. Wish him the best of luck in his recovery.
Very hard to watch this offense. Most talented team I have probably ever seen, but they don't have it figured out at all after game 5. Alot of fans are protectin themselves emotionally, by saying "November is when we need to play well". Of course that's true, but we have a ton of work to do if that's the case.
Jerseys are already sold out on Nike. Why not make like 1 millions of these? They know they sell like crack after the 1st of the month
This man has been playing like the machine he is!
Pathetic and disgusting on offense. Play calling was unreal and suspect. I can't do this all seas on with this much talent.
What an awesome video! I has me juiced for another great game
Seeing the "He's back" tweets got me real excited!
Nooiiccee
Thank you little infant baby Jesus! These need to stay.
It's really unfortunate what happened to Brown. He has been killing it in camp. Best of luck for full recovery. So pumped for VA tech
Always a good read! Saw that #47 jersey on Hilliard and it brought tears to my eyes. What a thing of beauty!
Hope he gets some quality touches this year! I like his build
Hope he gets some quality touches this year! I like his build