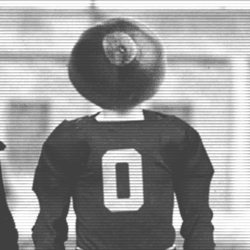 buckeyestu
---
from tiffin,ohio
Member since 27 June 2012 | Blog
Helmet Stickers: 2,331 | Leaderboard
buckeye fan all my life. favorite coach woody. favorite players, a.j.hawk, archie, chris carter, maurice clarette, germaine, krenzel, spileman, vrabel, finkell, mike doss, tatum, eddie george, beanie wells, santonio holmes, too many to name them all.
Favorites
SPORTS MOMENT: the championship game against the hurricanes
COLLEGE FOOTBALL PLAYER: eddie george
COLLEGE BASKETBALL PLAYER: aaron craft
NFL TEAM: cleveland browns
NBA TEAM: cleveland cavaliars
MLB TEAM: cleveland indians
Recent Activity
I thoroughly enjoy DJ ss writing. I look forward to it every morning. This is an awesome site. Keep up the good work DJ.
I think Florida St would have beat sparty by at least 14 points.
I have never had a problem being ready for the noon kickoff to beat scum.
Some things should never change, and the noon start playing scum is one of those things.
Imo, Urban knows what kind of player he needs, the man has won 2 titles. GO BUCKEYES.
All three have a spot saved for them.
Think his announcement date may change.
I want this young man in scarlet and gray.
BOOM!!!!!!!!!!!!!!!!!!!!!
I use to smoke cigars and drink whiskey. Due to recent health issues, I regret doing both habits. But hey never mind me, just enjoy.
If I see any child or animal left in a vehicle on a hot day, I will bust out windows.
Fantastic!!!!!!!!!!!!!!!!!!!!!!!!!!!!!!!!!!!!!!!!!!!!
Imo the band is not over rated.
I wish they played all of the choices listed plus maybe Toledo, Miami, Kent St. and Cleveland St. Toss in Kentucky, Louisville, and Butler.
Urban should just offer Conrad a scholarship, not every one needs to camp to prove they are worthy of being a Buckeye. Conrad is a must get imo.
My hometown is 10 minutes from Fostoria, I have not seen all the cities in Ohio, but I would say Fostoria sucks.
Welcome to 11w. I am looking forward to more basketball coverage.
I think Lebron stays with the Heat, and being a Cavs fan, hey I don't much care where he plays. It is a free country, I wish him well.
My friend of a friend of my brother who has a friend would like someone to confirm anything, especially a rumor or two, or three.