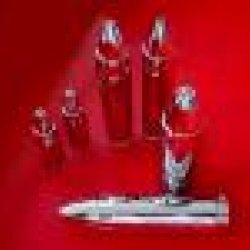 BuckeyeSki
---
Albany NY
Member since 30 August 2010 | Blog
Helmet Stickers: 1,752 | Leaderboard
Favorites
SPORTS MOMENT: 06 scUM game...enough said
COLLEGE FOOTBALL PLAYER: Chris Spielman
NFL TEAM: Giants
NHL TEAM: Slappitypuck?
NBA TEAM: Lebron? Hes a team right?
MLB TEAM: Yankees
Recent Activity
VT about to find out what a REAL stadium is like at night
Franco Harris has that app too DJ, but he has the left side young Paterno and the right side post-Sandusky Paterno
Tip of the cap to you Citro for ChristianMangle.com well played sir well played
DJ does the "Beanie Tap" and so forth
John Calipari is more LittleFinger and less Hound #Sneak
He was in Tressels doghouse longer than that
Tress never really threw the challenge flag. He'd just stare at the ref with that "Keep it up and your going on a time-out mister" look
Donald Washington stripped the ball from behind, legally in '07! #PTSDseizures
Raise your hand if you didn't find it necessary to read the last 3 paragraphs!
They know it was in basketball right?
I tried to muster up some faux outrage but....basketball
We're the every other year team #KissTheRings
G-Men. No explanation required
Please don't talk to him on the phone for 8 seconds and tell him that tho....
Freddy Kruger's sex change operation turned out well I see...
So what your saying is tOSU gets hot when it Matta's?
I'll show myself out....
From Tressel's doghouse to the bighouse...
Franco Harris can be his campaign manager. Paterno cultists unite!
No R.L. Stine Goosebumps books tho? I call SHENANIGINS!
He's got the Stallone/Angelica Pickles sideways mouth going on