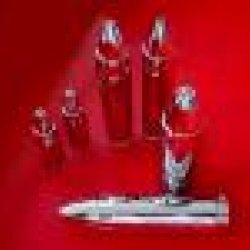 BuckeyeSki
---
Albany NY
Member since 30 August 2010 | Blog
Helmet Stickers: 1,686 | Leaderboard
Favorites
SPORTS MOMENT: 06 scUM game...enough said
COLLEGE FOOTBALL PLAYER: Chris Spielman
NFL TEAM: Giants
NHL TEAM: Slappitypuck?
NBA TEAM: Lebron? Hes a team right?
MLB TEAM: Yankees
Recent Activity
We're the every other year team #KissTheRings
G-Men. No explanation required
Please don't talk to him on the phone for 8 seconds and tell him that tho....
Freddy Kruger's sex change operation turned out well I see...
So what your saying is tOSU gets hot when it Matta's?
I'll show myself out....
From Tressel's doghouse to the bighouse...
Franco Harris can be his campaign manager. Paterno cultists unite!
No R.L. Stine Goosebumps books tho? I call SHENANIGINS!
He's got the Stallone/Angelica Pickles sideways mouth going on
Hopefully the basketball 'cats dont prepare like Navy SEALs, or we are in trouble!
Does this qualify as Butthurt?
In my best southern twang:
Drop tha bunny!
I would pay obscene amounts of money to see him demonstrate to these athletes how to properly run a 5 and in slant or deep corner route. On the positive side, he has hands of jelly as opposed to stone, so catching the ball might not be an issue. On the negative side, if he shows how to run a out and up Haiti is going to have more water crashing on their shores soon
Someone call Sochi and tell them THIS is how you upgrade facilities!
You spelled Dumars wrong
"If it helps us win, I'll tattoo a Buckeye on my forehead," Lewand said.
Ed Rife does good work I hear...
Too soon?
Been waiting on the Out of Hound shirt since before Ray Small ever saw the inside of Tressel's doghouse....
Oh, the crisis line is ringing off the hook right now.
Obligatory Sad Panda
The Give and Take of LaQuinton Ross
Q gives us ulcers because he takes bad shots?
100%
I can't take anyone who refers to themselves as "Homie" seriously
Calipari as Vince McMahon made my year so far. Cant.Stop.Laughing

Worst.Oil.Puddles.Ever!
You'd be almost to the bmx course at the end and have to start over because you clipped the oil puddle and tipped over. #ChildhoodRage