BuckeyesFTW
Gahanna, OH (via Buffalo, NY)
Member since 19 August 2014 | Blog
Serenity Now. Insanity Later. Have one parental unit from Cleveland, OH, another from Buffalo, NY. Needless to say, I've lead a tortured sports life. But grew up a passionate and loyal sports fan just like both sides of my family. Confused as a child, my parents would often alternate jammies between the Bills, Browns, and Buckeyes. Love my teams, love my family, love living in Columbus, OH.
Favorites
SPORTS MOMENT: Other than 2002 National Championship, they have been few and far between! Probably my favorite was the 1986 AFC Divisional Playoff, Jets at Browns. It looked like a dire situation, Browns down 10 with just over 2 minutes to play. But Bernie Kosar (greatest QB ever, next to Otto Graham), pulled out a miracle to tie it and send it to OT. In one of the longest playoff games in NFL history, the Browns secured a win in second OT via straight on field kicker Mark Mosely's FG. Bernie threw an NFL playoff record 489 yards. The following week in the AFC Championship vs Denver in Cleveland....we all know what happened there. Was it worth even winning vs the Jets to have to suffer the moment the following week? You bet it was.
COLLEGE FOOTBALL PLAYER: Current: J.T. Barrett. Past: Chris Spielman
COLLEGE BASKETBALL PLAYER: Past: Jay Burson/Aaron Craft. Current: Undecided
NFL TEAM: Cleveland Browns, Buffalo Bills
NHL TEAM: Columbus Blue Jackets, Buffalo Sabres
NBA TEAM: Cleveland Cavaliers
MLB TEAM: Cleveland Indians, Chicago Cubs
SOCCER TEAM: Columbus Crew, Germany
Recent Activity
Flipping hilarious. But Bongo Lady's son has had enough of that shit....poor kid....
Press conference release:
Big Greg Studd!
6.2? Pretty good. If the game was on "UHF"...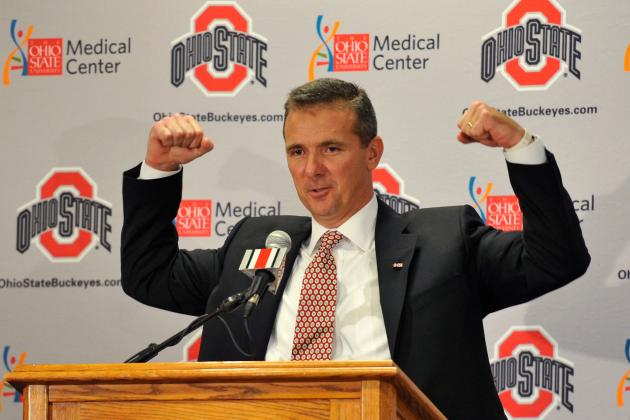 Very iconic...might have well said this.
Up vote for Raising Arizona gif...
Jameis Winston without the crab legs. He should be a hell of a pro, considering his NFL "prototype" tools.
SEC Who? These clowns should know better than to mess with the B1G!
Grill or grilling. I'm completely confused what is going on here....
On another note unrelated. Anyone catch the 13 second UFC cat fight last night? If these weasels were tough, they would be boxers. Hate the UFC..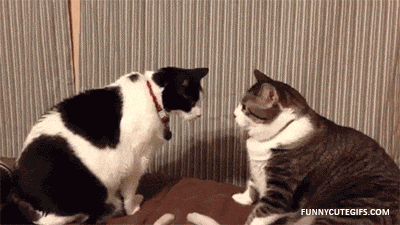 So winning it all wasn't their expectation? You must have never competed for anything in your life. Shoot for the top, and don't tell me that wasn't the expectation this year, again.
Absolutely. You win a title, isn't your goal to win it all again?
Wait what? Ewwwwwwwwwwwwww. Way to lower expectations Urb, is that really you and the attitude you bring to this team? Anything less than the top of the world is unacceptable in Buckeye Nation. You should still be EXTREMELY disappointed, like we all are.
Better NFL prospect - Zeke or Henry? (all Buckeye bias aside).
Henry to me is one dimensional, not a great pass receiver. But a beast, hard to bring down. But we've seen recent Bama backs become busts (T-Rich and Lacy) Zeke can catch out of the backfield. And his blocking skills are second to none in the nation. Guarantee Zeke goes higher, unless my stupid Browns are involved.
Tha fuck?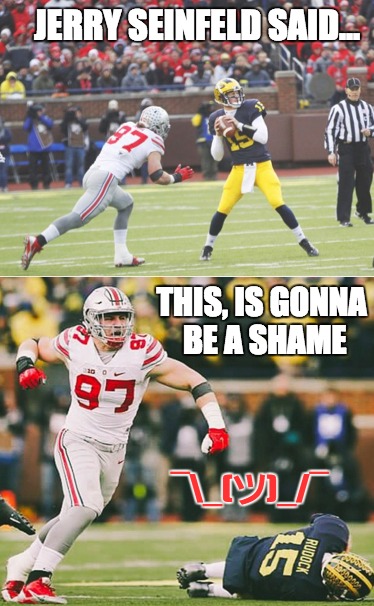 Want it to happen, but...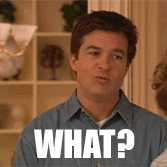 Uh oh. Not only did the hat make an appearance, the doll is there too...
Why all the down votes? I wish I could down vote your asinine down votes. This is brilliant, and I love sweet Lou.