Buckeye_Ryan
Hilliard, OH (via Columbus, OH)
Member since 27 August 2013 | Blog
Helmet Stickers: 435 | Leaderboard
Favorites
SPORTS MOMENT: Winning the 02 National Championship game.
COLLEGE FOOTBALL PLAYER: Braxton Miller (current), Troy Smith (former)
COLLEGE BASKETBALL PLAYER: Aaron Craft
NFL TEAM: Bengals
NHL TEAM: Blue Jackets
NBA TEAM: n/a
MLB TEAM: n/a
SOCCER TEAM: n/a
Recent Activity
62 yards - 9 shy of his previous season low.
I love everything about EzE, from the toughness on the field when running, to the blocking in the pass game, to the catching out of the backfield, to the thanking of his O-line, to the bare midriff ala Eddie. Zeke The Freke.
This. Imagine if those two things happen, we don't miss that FG, we don't botch a punt and we don't fumble a KO return. We could've hung 70 on those poor bastards from that state up north.
I finally understand the use of the different alternate uniforms, it's because one helmet doesn't have enough real estate to hold all those Buckeye leaves.
Reading this breakdown even more shows how good we can be on offense if the coaching and execution call for it. I love this stuff, and I love this offense.
I noticed Jalin was limping a little during the game, but I think it was just cramps. Does anyone know for sure?
Agreed, and IIRC Braxton needed 12 months to recover after his surgery. If that's true, he will not be ready until fall camp. By that point it will have been something like 18 months since he played a competitive snap. No way in hell you can just give him the job after watching JT do work like this. Not to mention if JT continues to win, this offense is his until proven otherwise. </myTwoCents>
That's my favorite thing about this team and this coaching staff. Cut their throats, but then step on them while they bleed out. You want to complain then do something to stop it. Urban said it best a week ago, he doesn't get paid to kick field goals - we want TDs.
Helmet sticker given for this. My pup is named after the only two time Heisman winner as well! #GoBucks
Mean Mister Mustard sleeps in the park
Shaves in the dark trying to save paper
Sleeps in a hole in the road
Saving up to buy some clothes
Keeps a ten-bob note up his nose
Such a mean old man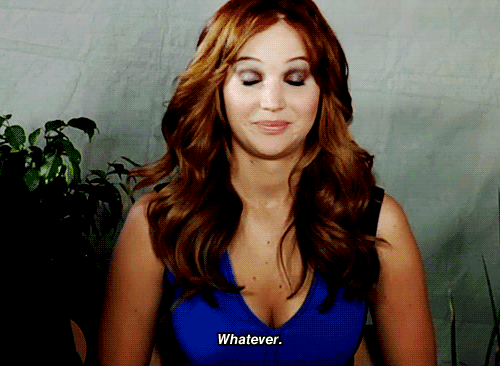 Agreed 100%. I was asking for some hurry-up/no huddle during the Navy game as well - every time (IIRC) we ran it last year it gave opposing defenses hell.
My wife generally has no interest in post game analysis, but every time I read the debriefing piece I share Jim Tressel's least favorite moment and she loves it as much as I. Damn it feels good to be back into football season! #GoBucks125
They'll have 3 emptybacks, am I right?
Does this mean OSU will be in Scarlet unis?
I'd trade our defense of recent years for that Rose Bowl defense straight up!
I'm going to the game tonight and I can't wait! Go Bucks, *ichigan sucks!
Looks fantastic on iOS! Great work, and great choice going with a responsive design - no better way to deliver content to all devices.
Wait - are these really fucking real?
Can't really say "Welcome!" since you've been reading for years, but umm... Welcome to the commenting community! Go Bucks!
Great stuff as always Jeremy!