buckeyerose
---
Member since 27 November 2013 | Blog
Helmet Stickers: 1,691 | Leaderboard
Voting Record: 2439 / 11
Favorites
SPORTS MOMENT: Winning the NC in 2002! Winning the B1G title vs Wisconsin in 2014!
COLLEGE FOOTBALL PLAYER: Archie Griffin-Eddie George-Troy Smith-Maurice Clarett-Craig Krenzel
COLLEGE BASKETBALL PLAYER: Slam Thompson-Aaron Craft
NFL TEAM: Browns
NHL TEAM: Penquins
NBA TEAM: Cavs
MLB TEAM: Indians
SOCCER TEAM: Manchester United
Recent Activity
Great picture, trucked by a Car...dale!
Zach Gentry...oh please, he's bigger than Cardale!
Impressive!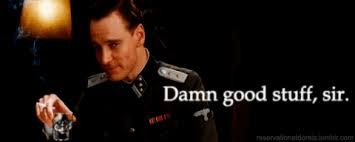 Should hold a charge much longer than an hour. I have a kindle fire and use it all day without a charge.
Why don't we wait and have this discussion in September because all we have now is guesses and opinion, and it's gotten really old and it's all pointless. We don't get to vote on it. We just need to wait and see and in the meantime enjoy the 3 best QB's in college football and make that 4 might as well add Collier to the list.
Right Michigan still sucks!
Probably using an adobe product. You can also use Movie Maker to do some of the stuff. I used to have a couple of video editing programs but quit using them VideoStudio was one of them. It would do the hype stuff...I was converting film to digital when I was using these programs...now I just play with the simple stuff plus movie maker is free I believe plus I got sick and tired of upgrading all the time. That's what happened with my photoshop stuff, I quit upgrading. I'm so over it.
Waiting for the book and the movie. I couldn't dream up a book like this, a gut wrenching, feel good, make you laugh, make you cry kind a novel. This was history, the very first college football playoff and WE ARE #1. Champions of the First National College Football playoff. Let that sink in... for me it's going to take some time.
Hackenberg did nothing to deserve QB on that list. If it wasn't Cardale it should have gone to Cook and that's just based on the quality of teams they defeated vs PennSt. That first pick was a farce. No sense reading anymore of the BS after that.
Hasn't that always been their MO? Weirdness and sucks have always been extremely apt descriptive terms for Wolverines.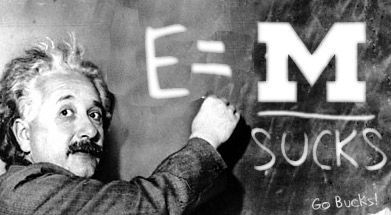 Landon Collins making an even bigger fool with his mouth than he did with his playing against the Buckeyes. OMG I thought he was on life support during most of that game he was missing so often. When he was in there though he spent a lot of time on his back trucked by a 3rd string.
Burrows is one exciting QB, if he's not coming here then I hope it's not up north. He would be a great fit though at Oregon. I don't think I've ever watched a more exciting high school player. He just did not quit which makes him a perfect fit for us so I do hope he remains here.
Thank you Tom Herman and Good Luck in Houston!
No quandry yet, Cardale will get the reps in spring practice while JT recoops and Braxton switches position. Not that switching position is easy but I think Braxton's shoulder will not be ready in time for spring practice for any tests throwing the ball. I think it's going to be an interesting lead up to fall ball.
Maybe if you bold and use italics? I think it was misunderstood on both sides. ignore this it is just a test. does the bold even work?
Yes sir they had to respect that shot gun he was packing and then he ran up the middle on them and physically hurt them. That
Alabama game is a thing of beauty. Those boys knew it was all out war and they felt it too.
I love Braxton and I love JT but I think trying to compare what each has done and pick from that body of work is difficult. I think Jones is the best QB of the 3 in terms of just sheer athletic ability for that position. Spring ball will be a time to find out if Braxton's rebuilt shoulder will work and JT will be working at strengthening his ankle. Hard for me to believe that Cardale won't be taking most of the snaps with the first string during that time.
Braxton is really the one between a rock and a hard place. He has to decide to I want to stay at QB or do I want to try the HBack position and maybe up my draft stock. There is no IMO that based on a fair competition throwing the ball, that Brax can compete with the other 2. He's just not that strong or accurate a passer. He is a dynamic runner though and better at the other 2 at that. JT maybe reads the game better that the other 2. Cardale has the best arm and he is a punishing runner. I think he opened up Alabama and he's a big reason we won that game. I mean he played in and won the 3 biggest games of the year. Glad I don't have to pick because I want to use them all.
So we are getting no respect you say.
Can't wait!
Hey we grow'em right in Ohio. I remember those things on the back of the bus. Everything I learned was at the back of the bus....I didn't need no stinkin' kindergarten.
Should be a team award. I voted QB X as well because that's who the sportswriters choose. I mean they picked Johnny Football so it's all hype anyway.
Bennet was called for a personal foul after an Oregon player face masked Bennet. I don't know what the hell the official was lookiing at during that play to call the foul on us. Bosa posted a photo of the foul on bennet on his twitter yesterday. I'm not on my twitter at the moment so I can't copy the photo. but it was very obvious who the foul really was on and it wasn't us.
I love JT, Cardale and Braxton. But if Braxton wants to play in the pros he is going to have to switch position, makes more sense for him to stay in Columbus and switch to hback or wide receiver than transfering. Cardale is a the best pro prospect of the 3. I think he starts next fall, JT will back up and Braxton will be on the field playing as well. Go Bucks
All this said it could change by next fall.