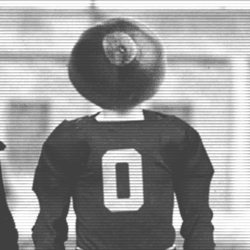 BuckeyeRef
---
Member since 04 August 2011 | Blog
Helmet Stickers: 21 | Leaderboard
Recent Activity
Uh Matt...your record vs scUM was...????
Tressel's was 9-1
You're backhanded slap is exactly that.
The smart move would be to add, if the B1G decides they have to add because I think 12 is just about the right number now, 4 schools: Oklahoma, Oklahoma State, Kansas & Kansas State.
Those schools would add value, they would add competitiveness in both of the "money sports", being football & basketball.
Without a doubt, and I've probably been to over 100 games since my first in 1968, was the 2003 Fiesta Bowl in Tempe when OSU beat #1 Miami, who had a 34 game winning streak. The emotional swings in that game were unbelievable, right down to Clarett sliding in the end zone to go ahead in the second overtime. What made that game the best in my mind was the 5 day trip out to Arizona. We left C-bus on a charter flight on New Years Day and returned on January 4th. All we did for the better part of 4 days was hang around the bars in Tempe with ALL, and I mean all the Ohio State fans that descended on Tempe. There were like 15 Miami fans in town. Can't really blame them, they thought the Canes would just roll past slow, plodding, little offense Ohio State. But, as I told my buddy after the first series when the OSU "D" sacked Dorsey twice, I just looked at him and said, "It's On".
No way any other game will equal that because I had gone to so many OSU games since 1968 and waited sooooo long for that next National Championship. I will truly take that experience to the grave with me.