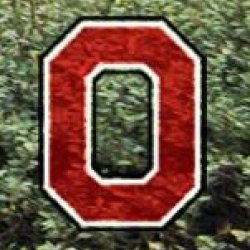 BuckeyeQ6
---
Columbus, OH (via Gahanna, OH)
Member since 28 November 2012 | Blog
Helmet Stickers: 294 | Leaderboard
Favorites
SPORTS MOMENT: Will Allen's interception against _ichigan to cap a perfect season and go to the national championship game. The sack against Miami to win it is a close second, but the interception was in The Game, it was win or lose (no tie) on that play, and the receiver was open before Will Allen jumped in front of him. Devastation to elation in a split second.
COLLEGE FOOTBALL PLAYER: Braxton Miller
COLLEGE BASKETBALL PLAYER: Jared Sullinger
NFL TEAM: Browns / Steelers
NHL TEAM: Blue Jackets / Penguins
NBA TEAM: zzz...
MLB TEAM: ZZZzzz...
SOCCER TEAM: U.S. National Team / Columbus Crew
Recent Activity
I was thinking of that same game. EPIC.
I would say the main difference is Smith's drop off in B1G play. His shooting percentage has tanked. Also, Ross takes more shots, so has higher scoring. Otherwise, Smith has more assists and fewer turnovers, but Ross has more rebounds and blocks.
| | Ross | Smith |
| --- | --- | --- |
| Shooting | 43.6% | 44.2% |
| (B1G) | 43.6% | 36.9% |
| 3pts | 40.0% | 37.0% |
| (B1G) | 40.9% | 30.2% |
| Pts. | 14.4 | 11.7 |
| (B1G) | 15.8 | 10.0 |
| R | 146 | 126 |
| A | 22 | 39 |
| TO | 36 | 28 |
| Blk | 13 | 1 |
| Stl | 18 | 16 |
That's a great point about people who can't afford the standard season price. Personally, I think its great to see the stadium full for a spring game, but raising the price deters people from coming. I would have gone for $5 as a family outing with my wife and kids (2 yrs old and 5 months), but now it will cost $25 for my wife and I, and our kids would probably want to leave after 30 minutes, so it wouldn't be worth it. I can see $5 as a cost of hosting the event, but trying to find the max price people would still pay for an exhibition game seems greedy. Isn't OSU technically a non-profit organization? I know that's a joke these days, but still. The game isn't THAT entertaining. Part of me wants to see low attendance to teach the administration a lesson, though I'd feel bad for the players/recruits.
Oh thanks for the clarification. I remember seeing that earlier.
I could have missed it, but I didn't see anything about his parents not wanting him to play in Michigan. They just said they want him to consider other schools alongside MSU because they're worried he's thinking like an 17 year old. That said, hopefully the family does like OSU.
All of a sudden, the slow and plodding Big Ten is home to five of the nation's 11 highest-paid coaches.
Yes, but unfortunately that doesn't mean they're 5 of the best 11...*cough* Ferentz *cough*
We'll have to see how much success Hoke and Franklin will have.
Those aren't bad IMO. The "Te" was cut off of course.
No, they have more "elite" teams that can match up with the best of other conferences and their middle-lower tier teams are better than their counterparts in other conferences. Even though they went 0-2 in BCS games and lost their streak, they will continue to have an impressive record in NCGs, bowls, and marquee non-conference games for the foreseeable future...unfortunately. Just because they're not perfect doesn't mean they're not the best. But I welcome any blemishes that may come.
Yes, this was another lose-lose game (a la TSUN-Notre Dame, or Bama-LSU). I wanted FSU to win but kept finding myself rooting against them.
Then, of course, they'll get credit for strength of schedule, wins over top-10 teams, and "good losses" to top-10 teams. It's a self-fulfilling prophecy.
Not only is the NCAA overreaching, it has to be very difficult and expensive to actually enforce. You basically have to have to compliance office follow all potential recruits on social media and identify and reach out to all people lobbying for their school. Enforcing that rule is impracticable.
The scary thing is fans/bosters can do the same thing by giving their rivals' recruits money to go to the rival school, then turn themselves in. This seems a little extreme, but I'm surprised this hasn't happened before to my knowledge. [Don't anyone get any ideas!]
Good...hopefully having more prominent ACC games instead of SEC ones should improve the B1G's bowl record.
When the defense was questioned, Barnett took exception. He said people are also critical of LeBron James.
True, but LeBron is the best while OSU's pass defense ranks 75th in FBS and 11th in the B1G ahead of only Northwestern (243.5 yds/g). Sometimes criticism is deserved.
Yes, the passing game wasn't great down the stretch, but MSU's secondary did make some great plays. I think our run attack was good enough to win if our defense plays better. Iowa, Purdue(!), _ichigan, Northwestern, and Minnesota all held MSU to fewer points. You can't give up 34 points and expect to win against the #1 defense. The defense has been a liability all year, even against Buffalo and Cal before Bryant went down.
Anyone else think that last song sounds like "Buckeye Swag"? Uh oh...copyright scandal!
Yes, because this is totally the same as the Hernandez situation.
The Rose and Sugar Bowls should count, and do for people who are paying attention, but we are still paying for getting pants by Florida. It's not fair because it happened 7 years ago, but it started the narrative that Ohio State/the Big Ten can't win big games. People still look at us like we looked at Baylor: "Ok, you've haven't lost but who have you played?" People haven't seen Urban's Buckeyes play a top 5 team yet and no one really knows how they'll fair (including us--we may be confident, but we'll have seeds of doubt until we see how we play). It's tough to compare teams and predict outcomes (see Oklahoma St. vs. Baylor being a blow out and Oregon getting killed by Arizona and Stanford).
Bottom Line: People will forget about the Florida game after we win a title game, or possibly if we dominate a great team (e.g. winning convincingly over Stanford). Until then, people will continue to bring it up.
Yeah...about that. Thanks for the interesting info. I'm a brass musician, though I always wanted to play quads. That's weird they use the term for 7, you'd think they could come up with something 6-related that people wouldn't confuse with lasciviousness!
Sorry to be "that guy," but Marotti is playing the toms. They used to be called quads (4 drums), but I'm not sure what the 6-drum sets they have now are called (sexts???). FWIW snares are the single drums the guys in the 3rd pic are playing.
I'd hate to think a noon kick would deter the students from The Game.
Yeah, I think a 25 point win is a good one overall, but it was a bit disappointing to allow 35 points on defense/special teams when I know we can play better than that even notwithstanding injuries.
I think we can beat any team in the country if we play well and I want a shot at the title. However, the defense does make me a little nervous that a team could use sustained drives to limit our offense and beat us (a la Iowa). I was hoping the D turned a corner after 2 great games, but this let down leaves me with a lingering uncertainty.
I'm really not too concerned about perception unless it costs us a shot to play in the title game. I was worried before the season about how OSU would handle the praise of being a #2 team. (That was short-sighted with the current state of the media!) I think Meyer has the team right where he wants them psychologically--knowing they are good but are vulnerable if they don't play well. The disrespect will give us an extra edge in a championship game if we can get there. The conspiracy theorist in me likes to think Meyer orchestrated this "under-achieving" undefeated team on purpose, though I admit that's unrealistic.
We should be 3rd right now, but we should be in the conversation for 2nd if the top 4 win out. Wins against Michigan State and Wisconsin would be better than Florida State's wins. The Clemson win was impressive and dominant, but the rest of their wins come against mediocre and bad teams. However, their won't be a conversation because the media dismisses Ohio State and the B1G without critical analysis.
I totally agree that the media is spinning perception against Ohio State. I think the B1G at the top (OSU, Wisconsin, MSU) are better overall than the top 3 in the ACC and Big 12.
Still, I'm not happy with the defense giving up 28 points and letting Illinois return a punt for a TD (there goes our stellar 3 yds allowed on punt returns all year). I'm disappointed in the D because it makes me less confident about how we'd play against Alabama or Florida State.
Yeah, I noticed that too. They used to play the Crew games there, I know. It looks very different!