BuckeyeOfTheTiger
---
Clemson, SC (via North Canton, OH)
Member since 15 May 2013 | Blog
Helmet Stickers: 553 | Leaderboard
The Ohio State University, Class of 2012
Clemson University, Class of ~2017
Favorites
NFL TEAM: Cleveland Browns
NHL TEAM: Columbus Blue Jackets
NBA TEAM: Cleveland Cavaliers
MLB TEAM: Cleveland Indians
SOCCER TEAM: Columbus Crew
Recent Activity
But Michigan is the greatest team of all time! How could Harbaugh possibly want to coach in Chicago over UM? He's obviously using the NFL as a stepping stone job to coach at Michigan!
- All the "Michigan Men"
*Glances at the schedule*
How nice of them, next year not every single team has a bye the week before they play us!
Unless it happens to TTUN
So exactly like Appalachian State?
I definitely agree about getting nervous with all the jumping. I also like the handshake idea. A nice thank you to the teammates but with a distinct "we've been here before" attitude.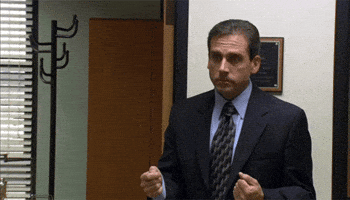 man, they take all the recruits to a Brazilian steakhouse, and they take all the parents to Hyde Park for dinner? must be nice
not after the tutorial we just gave auburn on how to demolish them.
Meanwhile, in Michigan...
The article doesn't even make sense because the OSU athletic department is self-sustaining and doesn't take money from the university anyway. Budget cuts from the academic side have absolutely nothing to do with the athletic dept budget, that comes from the state. It's not like we're spending money or resources (other than some land I guess) on football instead of academics...
But will he cut some of the refs at halftime due to "career-ending injuries" or "transfers" to bring in new 5 star refs?
CFO? Chief Football Officer
Difference of opinion is not a downvotable offense
Graduated from OSU in 2012, now I go to grad school at Clemson
For exactly this reason I'm excited that this game is indoors. I love hard-nose, smash-mouth football as much as anyone, but I think it will help our offense both in terms of not adding additional difficulty to Cardale getting acclimated as well as keeping more of the spread-style speed-based plays available for Herman to call. I think this will allow our athleticism to shine, and we are the more athletic team in this game.
I got 99 problems but a bitch ain't one
That's awesome! Marisa dated my roommate senior year at Ohio State and for a while after we graduated. She's super passionate about OSU sports and Ohio sports in general, and I'm sure this will be a great presentation of that!
I'm hesitant to post this for sake of crossing the no politics line, but I think it's an important point of clarification: Most of these institutions, including UAB, are public universities, and are therefore government-run institutions, so I don't really see how the government can overreach on a government-run institution
I started reading your second paragraph and thought, man, this sounds like Chevy chase... And then you ended by quoting Christmas vacation. Nice work! +1
NCAA? I bet Mount Union could give them a run for their money. NAIA may be hyperbole though.