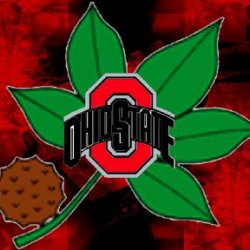 BuckeyeNTexas
---
Dallas Texas (via Fairborn Ohio)
Member since 14 July 2012 | Blog
Helmet Stickers: 267 | Leaderboard
Favorites
SPORTS MOMENT: Watching the '02 Buckeyes win the NC, with my 3 month old Daughter on my knee.
COLLEGE FOOTBALL PLAYER: Troy Smith
COLLEGE BASKETBALL PLAYER: Jon Diebler
NFL TEAM: Pittsburg Steelers
NHL TEAM: Dallas Stars
NBA TEAM: Cleveland Cavaliers
MLB TEAM: Texas Rangers
SOCCER TEAM: Team USA
Recent Activity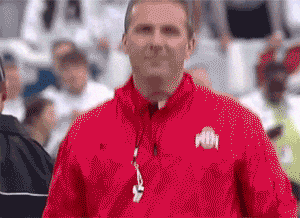 Chips my ass, have Adolphus line up outside his outer shoulder, and plow his ass into the line, have Lee follow up with a shim, and that is 4 seconds there. Bennett, or Bosa is pile-driving!

I am competitive, not as close as UFM. I would send him the Rock 30 times tomorrow, 30 against IU, and most definitely 100 times against the Big Stink!
We can call it a Devin, and those after Devin a "Trick 6"
You did not interview the wife thoroughly before the wedding. My wife plans her "activities" around Buckeye games, and was devastated that, 2 years ago, my 10 year old daughter chose, to watch every game with me, and deferred shopping trips with Mom. No way I would miss this game for Guys in Tights! Man Up!
Oh my god he is fast! Real Real Fast
anyone catch the illegal block / Clip on middle screen? Fucking Bullshit
Sophomore Football player, sorry you have a issued a less than stellar statement!
Of course you will be down voted, and most likely ridiculed, for making such a ludicrous statement. The trade off for trading your special skill set (football) requires that you stay clean, and out of trouble. I do not do drugs, as my work will fire me for doing so. I do not conceal carry at work, as my work says I can't even though it is legal, and again I will get fired. I do not do those things so that I may stay eligible, and my wife won't divorce me for being stupid and irresponsible.
If you haven't heard of this word "Abstain" it means ..restrain oneself from doing or enjoying something.
The NCAA, states rights, or law enforcement is not required to relax laws to appease "Recreational drug Use" that will damage the said product on the field, especially that if the drugs cause impairment that could cause harm to the impaired or those who wish to cause bodily harm. I would like to also add that the use of drugs may cause problems in the classroom.
Safeties are playing deeper, everything under!
R u serious? Shut it! What the hell is wrong with u?
Urban said they are going to open it up, this is what happens, chill out
Hoke will be coaching the Kalamazoo Lardasses at the end of this season
OMG I can hear him screaming ahhhhhhhhhhhhhhhhhhhh look and listen!!!!!!!!!! Hilarious
Gary is one of the Best Play by Play analysts around, he called many a Buckeye game covering up the stench of Brett Buttmuncherberger. Absolutely he bailed on the B1G Ten, during the fall from grace (SEC oversigning, and Nick Saban's rise to prominence, but inability to win in the B1G Ten while beating Ohio State in 98' that served as his in with Bama) Gary is informative, understands the game, and knows that an eventually Buckeye team will kick the shit out of an SEC for a playoff championship, and he will call the Play by Play. (Drunk as hell, waiting for PSU beating) UV!!
Uk's inability to tackle reminds me of the '12 Bucks. no Mississippi is not fast, defense is good, but honestly right now our Buckeyes would kick their ass! UK is so one demensional it is silly, has no defensive line, and no speed on the edge! Mississippi State will not be in the Playoffs!
I will upvote every #BOOM