BuckeyeMike74
---
St. Louis, MO (via La Grange, OH)
Member since 29 January 2012 | Blog
Helmet Stickers: 760 | Leaderboard
Voting Record: 1039 / 124
Favorites
SPORTS MOMENT: I was at Len Barker's perfect game in 1981.
NFL TEAM: Browns
NBA TEAM: Cavs
MLB TEAM: Tribe
SOCCER TEAM: Meh
Recent Activity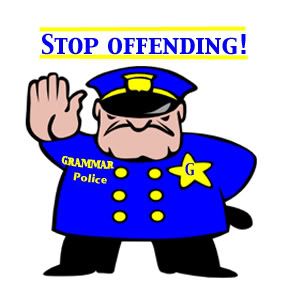 The dude just seems angry all the time.
This. All day long. Good luck Liam.
So good. Cardale is really easy to like.
I got mine. Takes about 3 weeks to arrive and the stitching on the 2015 patch wasn't great, but overall a fantastic value.
The offense in his highlight clips looks awfully familiar. He should fit right in. Welcome Tristan!
He could get that in Columbus as well.
That's why I worry about Zeke. I love Zeke. He can join my family tomorrow. Great student, 3.0, great mom, great dad, two beautiful sisters, I just want him to be that same kid. I know how hard it is. It's called the human element.
this quote is a bit troubling to me. Is Urb just using Zeke as an example here or are there specific things going on?
We went to Ft. Meyers for spring break and it was the opinion of a guy who worked at one of the nature centers that they Python problem is drastically overblown. He thought that feral hogs and a poisonous frog that is the size of a dinner plate are much more of an issue.
That's a great user name: LoriSchmidt'sArm
Thanks Tim. Appreciate the effort!
I always enjoy the videos. Is there some reason that they always seem to be less than full-length?
Cleveland isn't protesting tOSU as far as I'm aware.
Can we just give Cinci-nasty to Kentucky like all those necks down there wish would happen and be done with it?
MSU didn't shoot well. Duke got every call.
Was the use of italics intentional?
Well said. If you don't like it, don't read it. Easy.
The more I think about this, the more remote it seems like Braxton will win the starting spot. Come September, it will have been a full 20 months since his last start. I also have doubts that his surgically-repaired shoulder will ever be well enough to throw like he used to. For his sake I hope I'm wrong, but to me it seems like a two-horse race.