BuckeyeMike74
---
St. Louis, MO (via La Grange, OH)
Member since 29 January 2012 | Blog
Helmet Stickers: 366 | Leaderboard
Voting Record: 705 / 104
Favorites
SPORTS MOMENT: I was at Len Barker's perfect game in 1981.
NFL TEAM: Browns
NBA TEAM: Cavs
MLB TEAM: Tribe
SOCCER TEAM: Meh
Recent Activity
My thoughts as well. She was "missing"? Where was she?
With Amir as our best big guy and if we continue this zone defense experiment, the ceiling on this team is very low.
That said, while we won't beat (m)any good teams this year, we won't lose to any bad ones #michigansucks!!!!
My die-hard Nebraska friend agrees with Pelini in this. Apparently the things Pelini said about the administration at Nebraska are pretty accurate. I fear they got the "yes man" they wanted with Mike Riley. Nine wins a year may be dream season for them moving forward. As for Pelini, I hope he and the Vest tear it up at YSU.
Sad for JT. He deserved it. But I suspect his time will come.
Sign an extension through 2040 please!
That was a total crap call. Their helmets "may" have tapped but it was a shoulder lead hit. I yelled "boom" at the moment of the hit and immediately (and sadly) expected a flag. And it came. I hate this rule. To remove a player from a game -- you better be freaking sure. The replay clearly showed Smith lead with his shoulder, hit the opponent in the shoulder, and may or may have not tapped helmets. Ugh. Hate it. In fact, if on review they determine there was no reason to remove a player from the game, they should pick up the flag. No yardage. What rule did he break? /rantoff
I can't stop watching. It's one of the greatest tackles I've ever seen.
Seems like they are making a change just to make a change. Probably tired of Pelini and his antics. An underwhelming hire IMO.
What I've been telling my Nebraska friends: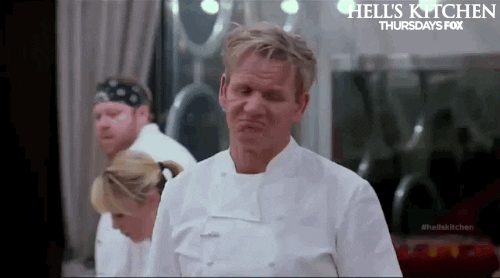 He should get them turned around in no time!
I knew as soon as I saw it -- that GIF would live for all eternity.
None of those 3 are coming. Forget it.
So does Florida Atlantic, Western Michigan, and Arkansas State! LOL!! No doubt. People losing their buzz make for sleepy people. And imagine the revenue of selling 50,000 (or more?) $10 beers each game.
As for the music, it was way overdone and imo took away from the collegiate feel and atmosphere. Is it really necessary to hear Sandstorm 7 times? Do they need to play music after every play we have on defense? I hope they get it worked out cause yesterday it came off as cheesy as hell.
The crowd (way less than 105k btw) was awesome after the punt that pinned them on the 1. We were really loud and were part of the reason the momentum turned.
Birm, over on 24/7 you changed your prediction on Damien Harris to Kentucky yesterday. Do you think this is a done deal?
I see that yesterday Birm changed his prediction to Kentucky from OSU. Doesn't bode well for us.
After watching the interviews, Evan Spencer has a bright career in broadcasting when his playing days are through.
Who coaches the special teams? They need to step their game up!
Twitter tuff-guys aside, we need to stop all the turnovers. They will cost us eventually.
What if Mizzou happens to win the SEC CG?
So pleasantly surprised by the offense in this game. I expected the "turtle" but they played aggressively. Props to the o-line for building the fence and JT and the skill guys for making the big plays.
Dontre, catch the ball and don't fumble. Those mistakes could have easily cost us the game.
EzE is a man. And he and Samuel are both excellent blockers in addition to being very talented runners.
Giving up 37 and 500+ yards, many after initial contact, is concerning. Many areas to improve but scoring 47 solves a lot of problems.
Very happy for Urb in getting a "signature" win. On a team this young, feeling like you belong among the nations elite will mean so much both this year and in the future.
Great at win and go bucks!
As a longtime and now transplanted Cleveland fan, that commercial was very emotional and fantastic to watch. Nike is great at marketing for sure, but with that commercial they really tapped into the Cleveland sports fans hearts. Bravo and welcome back King. We will be watching.