Buckeye_Mafia
Costa Mesa, California (via Lima, Ohio)
Member since 30 August 2010 | Blog
Helmet Stickers: 565 | Leaderboard
Voting Record: 0 / 0
Favorites
SPORTS MOMENT: Watching from the 50 yard line as the Buckeyes beat the Hurricanes to win the 2002 National Championship in double Overtimeat Frank Kush Field in Tempe, Arizona! Gonzo's game winning single in game 7 of the 2002 World Series to propel my D-Backs over the Yankees! 2010 Rose Bowl win over the Ducks. 2011 Sugar Bowl win over the Razorbacks that happened, but didn't really happen, even though millions saw it happen. Urban Meyer going 12-0 in 2012 in his Buckeyes head coaching debut season.
COLLEGE FOOTBALL PLAYER: Current : Braxton Miller, Carlos Hyde, and Bradley Roby All Time : John Simon, Troy Smith, Chris G
COLLEGE BASKETBALL PLAYER: Current : Aaron Craft All Time : Jared Sullinger and Jimmy Jackson
NFL TEAM: Arizona Cardinals
NHL TEAM: Eff Canada
NBA TEAM: Phoenix Suns
MLB TEAM: Arizona Diamondbacks
SOCCER TEAM: Haha! What the Hoke is "soccer"?!?!
Recent Activity
*ichigan's punishment is having the hamburgler as their head coach. They were already punished...
Should all "ALL OF THE ABOVE"....
@ 00BUCK...
*ichigan men at their best. If the kid chooses somewhere else to play, for whatever reason, just accept it, wish them luck, and move the eff on. What a bunch of b*tchboys!
Nebraska handed Brady Hoke his first home loss.
This saddens me. I wanted Urban Meyer to be the coach that handed Hoke's fat-a$$ his first loss at home.
But then this made me feel better...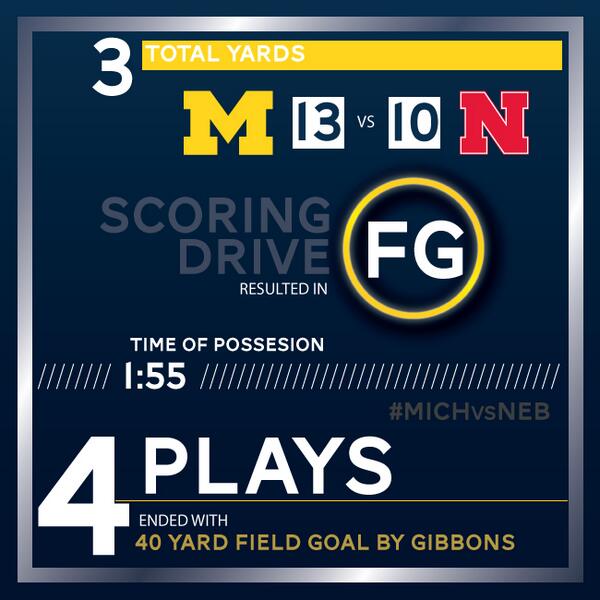 But my most resilient belief for this season has fallen: Minnesota is a good team.
This universe makes little to no sense anymore.
You come back five pounds overweight, you act like a jerk over the weekend and do something wrong, then you're not part of the chase. That person won't be back."
THIS + 1,000,000,000,000...
Florida State was back to humiliating highly ranked teams Saturday night with a 41-14 drubbing of rival and No. 7 Miami.
I will forever and ever HATE this score....Everytime I see it, I cringe and a small part of my soul dies...
Tressel was listening to the game on his portable transistor radio, while tending his herb garden.
No wonder he was always so calm....and so forth....
This team could play with anyone in the country right now. If they continue to take care of business, things will play out and I would put my money on Meyer and a pissed off football team in the bowl season. Either way, this season has been very fun to watch so far...
The Golden Gophers dominated the first two-thirds of the game; on the whole, Minnesota had 573 yards, 325 passing and 248 rushing.
Hyde's running mate, Jordan Hall, also deserves acclaim. He topped 150 yards in two games when Hyde was out and was the Big Ten's leading scorer until Hyde returned. Hall has amassed 519 yards and eight touchdowns on the season. Combined, the duo has accounted for 1,149 yards and 15 touchdowns.
This makes one ponder what is going on now with Jordan Hall. He was out last week against Penn State and wasn't even dressed against Purdue. My twitter timeline was filled with questions surrounding Jordan Hall when Elliot came in and Hall was seen in street clothes on the sideline today. Makes you wonder if he will see the field again as a Buckeye.
I really can't stand the "Golden Domers" since forever brian kelly took them over.
Fixed that for you homie. Honestly, one would be hard pressed to find anyone who liked the Irish (outside of South Bend) since Charlie Weis waddled around on the sidelines. Whipping their ass in the Fiesta Bowl after hearing him run his suck about how awesome the Irish were for over a month was epic. Trolling their fans before, during and after the game was effing great.
That was the only bad thing that happened today. I held my breath a few times. Curtis Grant left the game twice. Michael Bennett left with a stinger. And then the injury to Decker late in the game. Hopefully they heal up over the bye=week and are good to go for the home stretch.
That running back was EzE....which is kinda ironic considering the poll question.
I went with Elliot because I think he will be the premier back getting a majority of the carries out of the backfield. Wilson is gonna be more of an H-back / split wide and in motion on the parameter. I would bet the touchdown totals may be similar; but Elliot will likely have more rushing attempts and rushing yards. Either way, its a good problem to have....
Meyer said the run game begins with the offensive line. "No disrespect to Carlos," Meyer said, "but I could run through some of those holes."
THIS!!!!!
Not enough can be said about Ed Warriner and Urban Meyer when it comes to this group. Amzing what they have done with this group of young men. And the young men in the trenches deserve tons of credit too. They unit as a whole is just awesome to watch. One of the most dominant offensive lines in college football, and for sure in tOSU history...
This is the second best one for sure. Last year's final one was the best of all with Brutus sitting in front of the fire with the heads of all the B1G opponents...
STEENSN strongly disapproves of this image...
Faced with impossible circumstances clouded by scandal the NCAA, Luke Fickell spent the 2011 season as the Buckeyes' head coach. The end result wasn't ideal.
Fixed that for you good sir...
Mark Dantonio should not be eligible for it due to hiring Jim Bollman. Then again, he deserves to win it for being able to score points and win games while being hanicapped with Jim Bollman as his offensive coordinator.
You ever watched an FAU football game? Ever watched an FAU football game....ON WEED!?! There's some crazy sh!t man...Blue team go! Blue team go!
*ichigan derpness at it's greatest. The whole state is #giftastic!
He tweeted that he was cleared for a medical redshirt on Sunday I think...
I have noticed a lot of new "Ducks fans" in California and Arizona recently. Most of whom have seen me in Ohio State jerseys and they always have something stupid to say about either Tatgate, Jim Tressel, or the B1G conference. I always ask them about the 2010 Rose Bowl and if they were fans of Oregon then. They typically shut up and walk away at that point. Needless to say; my experience with them so far has been similar to this article's description of them. They seem to be very uneducated and arrogant.
But I agree that it is irrational to base my perception of an entire fanbase on a few pud-whackers. I have encountered many assbag Ohio State fans in my time, as well. One as recently as last Saturday afternoon at the mall in Chandler, Arizona when I was with my daughter. Buckeye Nation has them too.