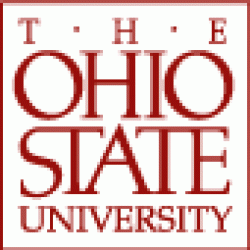 buckeyejonross
Columbus/Pittsburgh/Sandusky (via Pittsburgh)
Member since 30 August 2010 | Blog
Helmet Stickers: 257 | Leaderboard
Ohio State class of 2013. Pitt Law class of 2016. We don't wear sleeves on Friday.
Favorites
SPORTS MOMENT: National Title Game 2002/Super Bowl XL/Stanley Cup 2009/Final Four 2011 (Only because I was there. It was horrifying, though.)
COLLEGE FOOTBALL PLAYER: Santonio Holmes
COLLEGE BASKETBALL PLAYER: Ron Lewis/The Villain
NFL TEAM: Steelers
NHL TEAM: Penguins
NBA TEAM: Allen Iverson or Michael Jordan
MLB TEAM: Pirates
Recent Activity
Where did you get that picture?

My phone got taken while I played basketball at the RPAC. I used find my iPhone, located it, and knocked on the kid's door and asked for it back. He obliged. It was quite awkward playing basketball with him from then on.
I'm not a Matta truther or anything, and he's at best a top 10 head coach in college basketball. But if a championship game, two final fours and an elite eight since 2006 is mediocre, not to mention only having one truly bad team in that span, I don't think you know what mediocre means. The problem with OSU basketball is our success largely depends on basketball talent from Ohio (and only recently Indiana, h/t Matta) whereas all the coaches you speak about, while better, have the ability to recruit with their jersey that OSU doesn't have. I think you're expectations for Ohio State basketball are slightly higher than a reality. Sure, we are a top tier program, but a blue blood we are not, and will never be. Matta is essentially a microcosm of us.
LSJ was our second best offensive player all year, how could you possibly bench him for a deer-in-the-headlights-takes-one-shot-a-game true freshman in the NCAA tourney? Like it or not, we aren't beating anyone good unless LSJ plays and plays well. It's been that way basically all season.
Craft couldn't shoot last year either?
Woo Hoo! My dumbass Waffle House joke made the Skull Session! Shouts out you guys though, beacuse that map was in yesterday's Skull Session haha. Also, I'll be drunk at campus's Waffle House tonight at roughly 2 a.m. I'll see yinz all there.
EDIT: YOU LINKED TO THE WRONG JONYE! Haha my Twitter name has an extra _ at the end. @JonYe_West_
God, you sound like a maniac. So bitter of your west side statemates aren't we?
One of my buddies is a cornerback on the team and says Corey Smith was the best receiver on the team last year, but no one knew until it was too late to burn his redshirt. Both him and Mike being awesome would be awesome.
I had Nicole Kraft for two separate journalism classes and she was really cool. Philly fan though, so that's awful.
It's probably impossible to be worse on defense.
Michigan and MSU scored off them too.
I'm puzzled as to why CJ was markedly better as a frosh than he is now. Seems more coaching.
Long live my troll-face picture!
https://twitter.com/JonYe_West_/status/409385155653292033/photo/1
Well Michigan surely isn't playing next week.
The comment on MGo was about comments. This is 100% my issue. You're a moron. Jesus Christ, man. And I didn't expect anyone to stalk me on a completely different website and post it here because who would do that? Especially when they can read? Words?
http://www.offtackleempire.com/2013/10/6/4808060/perspective#189141049
Go fuck yourself. Please.
Feel free to properly put the words into context. You know, me talking about how I love the site but the comments section is a tire fire. Which is generally true, hence why I participate at MGoBlog, OTE and Land Grant Holy Land way more than here, even if this site is far better content-wise than all those put together. You're adding to the disparity, fwiw.