Buckeyejohn
---
Member since 07 November 2013 | Blog
Favorites
SPORTS MOMENT: Anytime Ohio State beats UM
COLLEGE FOOTBALL PLAYER: Carlos Hyde
COLLEGE BASKETBALL PLAYER: Whoever replaces Amir Williams
NFL TEAM: Falcons
NBA TEAM: Hawks
MLB TEAM: Braves
Recent Activity
Future slob line general! Welcome aboard!!
Amen! Using anything other than Frank's would be treason! Kens is good too! I pretty much do same process except I cook and shred my own chicken. I need to try it with a rotisserie sometime though.
Nothing better on this earth. But what brand of hot sauce do you use? That is the million dollar question
Guess it depends on what you prioritize. If winning championships is most important than New England is obvious. If money and endorsement deals are most important then I think the LA Rams would be the place moving forward. The media coverage of the Rams moving forward is going to be absolutely ridiculous and a lot of the them will quickly be immersed in celeb culture like Lakers. If you want some balance you could always go Indy and play with a great QB and enjoy a great stadium in Lucas Oil. Until Harbaugh bolts from Michigan and becomes HC of Colts after Pagano fails. Then you would be fudged.
Maybe not irrelevant, but I put more stock into player development. Michigan had great recruiting classes under Hoke, but a lot of those kids just never developed for whatever reasons. I just feel that a lot of 3 stars go way underrated due not playing the recruiting circuit or playing the wrong position among many factors. JJ Watt was only a two star because he wasn't able to do the recruiting camps his junior year. I just feel like there is so much hype about signing the top class and loading up on top 300 guys, but the ultimate success of many classes will be determined by the success of guys that that aren't highly regarded (Lee, Powell, Boren). But I do agree that at the very top of the rankings you want to pay heavy attention. Obviously the Bosa's and Gary's of the world have a much higher chance of being absolute difference makers than your average four star.
Haha that really is dumbfounding. Both are Gatorade state players of the year with state championships, but only three stars? I just remind myself that in the end the star rating is irrelevant. We had plenty of big time four stars fizzle out under Tress and then we have three star HS quarterbacks like Darron Lee who turn out to be absolute monsters. Urban is the best talent judge in the country and only offers kids that he believes can be dynamic starters.
Just read that he plays in Group 4A. Last year his team won the 4A state championship, but I'm not sure how stiff the competition is. I know Virginia football is solid, but obviously not at the level of Florida, Texas, or Ohio.
Yep, I live in GA and have experienced much of the same nonsense. But ACC assholes don't even remotely compare to SEC assholes. ACC assholes are usually just confined to Clemson, FSU, and Miami fans. SEC assholes on the other hand include everyone in the conference not called Vanderbilt. UGA fans are some of the worst though. When i walk into a restaurant with all my OSU gear I'll usually get some bad looks and the occasional barb. To these folks OSU is just a weak Big Ten school that took care of a cupcake Big Ten schedule and got lucky against Bama. Apparently if we played in the SEC we would go 8-4 almost every year. Nevermind that UGA hasn't won a national title since 1980. They all ride the coattails of Alabama and claim part of the national title because they share the same conference as Bama.
I wonder what odds are we get Hamlin, but Fuller ends up sticking with all his NJ buddies up north? Not sure which player I would rather have. I guess Fuller since we are thinner at safety, but either one would be awesome. Both would insane. Would still like to add a DT but a finish of Hamlin, Fuller, and Harrison would probably make this Urban's best class I would have to think.
Not a football player but I'll go with the Buckeye Bullet. Winning four gold medals in the heart of Nazi Germany trumps just about any athletic accomplishment on the planet.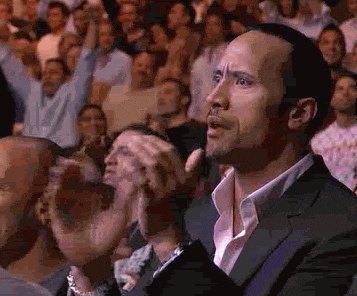 Probably won't happen, but if he could go to the Colts that would be great. Luck loves to pass it to his backs and Zeke would be a massive upgrade over a worn out Frank Gore. Zeke would also have plenty of room to run because the Colts are absolutely loaded at wide receiver and tight end. The Colts o-line isn't great, but I suspect they will try and upgrade that. Just hope he goes to a dynamic offense that will feature his extremely underrated hands and blocking ability. He can be an instant Pro Bowler if paired with the right coordinator that knows how to use him.
If he works hard and matures we could have a really good one. Glad he didn't stick with Harbaugh.
Michigan's remaining 3 star recruits are praying that we at least get Fuller or else they will soon be getting a call from Harbaugh saying that they don't have a spot anymore.
Michigan used to have a punter named Zoltan Mesko. He will also be appearing in the next Star Wars movie.
In 2-3 years Urban will become the next head coach of the Cleveland Browns IF they have a promising young QB by then. Tom Herman will then leave Houston immediately and become the next head coach of tosu. I don't really believe this theory or hope it happens, but it also wouldn't surprise me completely if Urban has already developed a plan for his beloved protege to take over one day in the event he leaves.
Yep, I've always been very surprised by the quality of many of Costco's liquors and even some of their premade stuff which I normally detest. Good bang for your buck.
I wouldn't get a bottle that goes for less than $10, but you also don't need to drop more than $25 for a bottle if you are just making some casual cocktails. Absolut is a solid brand you can find for $18 or so. Smirnoff & Pinnacle are both around $12 and will do the trick without making you sick. No need to break the bank if you aren't a big drinker and its just the two of you drinking casually. One real simple mixed drink my wife loves is raspberry vodka with Simply Raspberry Lemonade. Another favorite of hers is sex on the beach (vodka, orange juice, cranberry, peach schanpps). Good luck.
Yep, Lawrence is gone to LSU. I don't think the Buckeyes wouldn't take King and Lawrence with Fuller, Bruce, Hamlin, Becker, Hardman, and a couple others still being real possibilities. I think they put the full court press on King now.
With the 1st pick in the buckeye street fight draft I'm selecting Joe Bauserman!!!
I was being a bit sarcastic. But I do assume he has probably been on campus at least a dozen times over his life for football or basketball games. Especially since his uncle is an alumni.