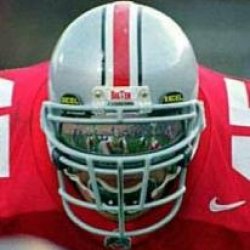 buckeyeinthechi
---
Member since 23 November 2013 | Blog
Helmet Stickers: 153 | Leaderboard
Recent Activity
Ronald McDonald approves these styles
Amazes me more that ESPN gets "insider" Brian Windhorst, who's covered LBJ since he was 2.....and he basically had no info the whole time. Kudos to Chris Sheridan for calling it before anyone (some say his source was someone from Nike).
"Coach Meyer, did you know what you were drinking was decaffeinated columbian coffee?"
Seems pretty late....possibly flying back into Ohio for the announcement?
THEY'RE THE SAME PERSON!!!!!! - Peter Griffin
Chris Sheridan (@sheridanhoops) tweeted out an hour ago he has a "plugged in source" who says LBJ is 90% coming back home.
I remember living there years back, and while driving to work one morning they were celebrating a 24 hour period in which no homicides happened.
CELEBRATED
Chicago is a great place to visit (not live).....just STAY AWAY from the west/south side.
Agree on your Armani Reeves comment, I was screaming at the TV while it happened "CATCH HIMMMMMMMMMM"
Boggles the mind how Vonn Bell wasn't given a chance sooner, rather than waiting until the last game.
Did they ever find that gorilla that escaped the zoo and punched you in the eye?
Oh, I'm sorry, I still don't quite understand what that means..