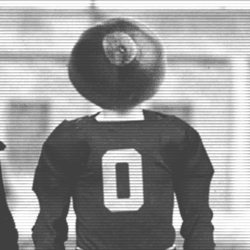 BuckeyeInNYC
---
Member since 19 January 2012 | Blog
Helmet Stickers: 76 | Leaderboard
Recent Activity
Interesting that there was no update on Jordan Hall. Must be a foregone conclusion at this point in time that he will seek a medical redshirt. Hopefully Hyde/Smith will suffice as we finish out the year.
Alex, GREAT work as always. I second JASONR's point about Kimbrough. Seems like the time is ripe for OSU to extend an offer and i agree that if they do this recruitment will be all but wrapped up.
I'm a huge fan of guys like Elliott. He seems like the kind of playmaker that is going to be an X-factor in an Urban Meyer offense. He may not be the headliner, but he'll be the advantage we have over teams based on how we run our offense. Just my hunch.
Pocic and Anzalone are no-brainers and I love how the recruitment process is going with them so far.
Alex, what about wide receivers? I have not heard much of anything in a while from you regarding possible recruits at WR. Is Foster number one on our board? Treadwell? Along with Bosa, Pocic, and either Anzalone/Smith I think that one of either Foster or Treadwell is a must-get for this class.
First time i've seen that tape. Holy Batman this kid is fierce.