buckeyehub
Michigan (via Detroit)
Member since 11 March 2014 | Blog
Helmet Stickers: 93 | Leaderboard
Just an avid Ohio State fan living in the suburbs of Detroit!
Favorites
SPORTS MOMENT: Evan Turner buzzer-beater against Michigan, March 12th, 2010. Exactly four years ago, as i'm writing this.
COLLEGE BASKETBALL PLAYER: Sam Thompson
NFL TEAM: Detroit Lions
NHL TEAM: Detroit Red Wings
NBA TEAM: Golden State Warriors
MLB TEAM: Detroit Tigers
SOCCER TEAM: Chicago Fire
Recent Activity
sad to hear about bragg, but lets get ahmad! great write-up as always, birm
I'm watching the game right now. again. just love watching the guy
it will be an exciting season, thats for sure. i like how our team is young, and learning. it may not be ideal for a team with championship aspirations, but i enjoy watching new guys and gaining trust with players.
never let up! go bucks lets get this win tomorrow!
I'm in Columbus this week for the first time, and would like to take a trip to the shoe. any information on what gate is open at what hours? please help, thanks!
a friend from my school where i just graduated is now a kicker at kent state, he had attended the camp when Sean was offered. I'm excited for this game, and this season because it's my age playing now. What am i doing with my life
I was too lazy to read through most comments, so heres my little rant on why I believe it is nearly impossible to turn down the Cavs offer:
Correct me if I'm wrong on any information as well, please!
Say LeBron chooses the Cavs, this is what the starting lineup SHOULD look like:
Kyrie Irving PG, Dion Waiters SG, Andrew Wiggins SF, LeBron James PF, Anderson Varejao C
That would leave a very capable bench of Tristan Thompson, Anthony Bennett, Alonzo Gee & company.
Having Jarrett Jack and Tyler Zeller taken away with the three team trade between the Cavs, Nets, and Celtics, makes the deal possible.
LeBron may have some cut ties and some broken hearts in Cleveland, but I believe he still loves the city and Ohio itself.
My prediction is LeBron to the Cavs, because it's his best option in my opinion. Again, correct me if I'm wrong on any information!
Can't narrow a favorite song, but I have a few favorite artists that people should look at!
Ben Howard, Lewis Watson, Hudson Taylor, Kodaline are more unknown names
Ed Sheeran, Jason Mraz, Vance Joy are more recognizable.
All are equally amazing in my books!
accidental second post, sorry.. GO BUCKS
we can only hope, and wait for Baker's commitment to THE Ohio State University.
great article, nice to hear from our new recruits, and one that hopefully won't be too far behind, and THE GUY RAN A 4.46 40! .13 seconds below his time on ESPN.
you weren't using the sarcasm italics! or periods! you must be serious
Berry would get his chance to impress scots and front office types
Scouts* great article!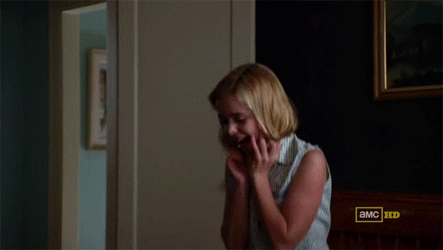 Someone teach me how to GIF :(
We've got a couple shooters comin in, I'm worried but not worried at the same time
Not to mention the guys we have in the backfield and slot right now... The power and speed we would have...
Fantastic article, welcome aboard Kyle! I think I became quite a bit smarter after reading this article, makes me that more excited how these players execute under Ash!
Personally haven't heard much of what people think of the three recruits outside of D'Angelo Russell. Bates-Diop, Tate, and Bell. Specifically Bell, what's the big man look like in the paint, being 6'9?
Wasn't sarcastic.. Thanks for the downvote ;(
Not an adult, still in high school lol. Sorry man..
Tennessee fans are heavily recruiting him on twitter, as are Oklahoma fans even....
Oh, and can't forget bench depth