buckeyehub
Michigan (via Detroit)
Member since 11 March 2014 | Blog
Helmet Stickers: 792 | Leaderboard
Voting Record: 661 / 9
I am an 18 year old freshman in college, not OSU sadly, that loves reading anything and everything to do with Ohio State.
Favorites
SPORTS MOMENT: In 2005, I went to the enemy's territory for the tOSU vs *ichigan game. We won 25-21, and as a 9 year old kid growing up in *ichigan as a Buckeye, getting to go to school the next Monday and brag about the game and how Ohio State won was the best thing ever.
COLLEGE FOOTBALL PLAYER: Any Ohio State Football Player from 1995-present.
COLLEGE BASKETBALL PLAYER: Any Ohio State Basketball Player from 1995-present.
NFL TEAM: Detroit Lions
NHL TEAM: Detroit Red Wings
NBA TEAM: Detroit Pistons
MLB TEAM: Detroit Tigers
Recent Activity
this confused me so much being they both share the name Russell, one for a first name and one for a last lol
ive been a fan for as long as i can remember, and being honest i cant remember if i watched the 2002 championship game as a 7 year old or not. but my true fandom came when my dad took me to the 2005 osu @ ttun game (that comeback though). i sat in uncharted territory, but was sitting next to an older fan, a woman who was a fan of ttun. she made it a fun and great experience for me as a kid, and when the good guys won, she said she was happy i got to see them win in the first game i saw. been an avid fan since! congrats to you, you great father!
this is me a couple times a week, you're not alone!
"jimbo will implement a system just for you so you dont get hurt. nothing will happen to you" is she on the staff?
bring him home, keep him home, just go to Ohio state tommy
wow this is very solid information, thank you remy! its absolutely crazy to see how our running backs rack up the yards compared to other conferences. The Big 12 is understandable in the sense that they usually have better quarterbacks and throw all over the field, but beating out the pac 12 and the sec for most yardage and having the B1G's top 3 rushers have more yardage than anyone else is pretty special.
looks like the menu will be both tomorrow at 9:20 AM
just bought the shirt on the left, the snapback, and a keychain. go bucks!
i feel like half the team as where i have no idea how to put this into words, i guess THIS IS FREAKIN AWESOME
chilis chips and salsa. had them every game except vatech (you're welcome)
found out today my microeconomics professor graduated with a phd from Oregon. she was talking about the national championship, and I hit her with a subtle "go bucks." my favorite, simple line to get the message across. she said she was nervous cause the last time we played lol, and then went on to say we will see who eats crow at our next class meeting. Confused because all I had said was go bucks, and after she said they have Marcus, I said we have cardale, i said I guess we will.
play with intensity, boys
bold prediction: we match the interceptions mariota has thrown in this season, three. Powell, Bell, and Grant all get one.
thank you remy, you kind sir you!
Helmet Stickers: 468
Voting Record: 365 / 9
i help you, you help me, were a happy family (i didnt have anything better)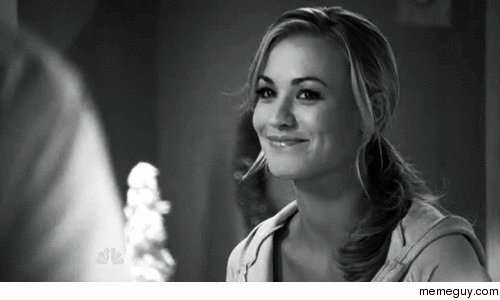 id like to thank my family, my friends, my imaginary ones too, my addiction to ohio state sports, netflix, and having enough time to come on to this website for this opportunity
while i was in california though last week for the bama game, i was wearing my hat until we were down 21-6. took it off and never put it back on. safe to say that will be staying on the second floor while im watching in the basement
i have to wear every article of clothing thats ohio state. ohio state tshirt under my hoodie, got some shorts with socks and slippers, then a hat. I also wear american flag boxers so uncle sam can help us. also drink some hot cocoa or coffee out of my ohio state mug, and then, after every score, i kiss my own buckeye and hold it in my hand throughout the game. started this the week of michigan state. also, no colors of the opposing team allowed in the basement, where my father and i watch the game.