Buckeyeholicwompa
---
Baltimore, MD (via Canal Winchester)
Member since 09 September 2010 | Blog
Helmet Stickers: 879 | Leaderboard
Favorites
SPORTS MOMENT: When Beanie put a dager into the heart of the 2006 Michigan players with his out of nowhere TD run.
COLLEGE FOOTBALL PLAYER: Troy Smith
Recent Activity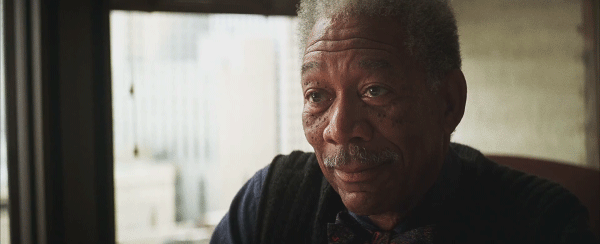 Time for a celebratory dinner........where to?
During the TTUN game of this year, Danny was walking down the aisle in front of my section 29A. Couldn't miss him as he had on his Massillon jacket on.
That's the first thing I noticed. It could also be the facial hair that he occasionally has that disguises his face. It just looks a little plumped looking....like Bill Snyderish plump
I can see the possibility as Herman potentially coming back to OSU after he's done work in HOU and when Urban is ready to retire. It gives Herman the powerhouse connection since he would have coached 3 seasons here. However, Herman's heart may be home and he may want to coach at Texas or Texas Tech, Texas A and M, Baylor, or TCU.
Sources talk, confirmation walks. In a way, without concrete confirmation from either Herman or OSU....it does seem like this is just fuel to the fire on the whole Herman leaving for a HC situation.
Who said we were going just as far as the Title Game? Doesn't he have to coach the Spring game too?
If Cardale goes ape shit, he might kill somebody. Dudes a beast at 6'5"
Yep. Charles Woodson was the last defensive player from 1997. I take into account his ability as a punt returner was a factor into him winning the Heisman. Who knows.....if Bosa can find a way to tackle and entire offensive line into a QB than maybe he'll be the next defensive Heisman winner!!
He played against all wet paper towel teams except the brawny man. Only the best play the Brawny man!
One thing I forgot to add is cost of living. You don't need a fat wallet in Ohio to have a nice house. Any of those guys listed above with those salaries can have a damn nice house at their will.
I know Meyer is in a different place now than when he was when he was at Florida. When he was at Florida, he had assistants that left and took other jobs elsewhere. OSU has some big money to go around and I'd prefer to be the selfish guy and keep em' but you have to think its very possible that we may be losing some assistants this year to some other gigs that open up throughout the Country. However, if some of these guys have kids that are school aged, may make them rethink their decisions shall they be paid more after this season is said and done.
A dry nugget or a sauced nugget
Well with the way its shaping up to be.....we'll be sending a different QB to NYC for the next few yrs
By the time Meyer is done.....his son can follow his footsteps until Young Meyer is ready to take the reigns of THE best damn football team in the land!!
I'll take a $200,000 bonus