Buckeyeholicwompa
---
Baltimore, MD (via Canal Winchester)
Member since 09 September 2010 | Blog
Helmet Stickers: 1,093 | Leaderboard
Voting Record: 77 / 10
Favorites
SPORTS MOMENT: When Beanie put a dager into the heart of the 2006 Michigan players with his out of nowhere TD run.
COLLEGE FOOTBALL PLAYER: Troy Smith
Recent Activity
This video of Urban is a prime example that he DOES NOT put up with any crap from the media at all. #Boom #DontmesswithUrbansplayers
https://www.youtube.com/watch?v=xgqQshESm8s
Ed being Co OC with Tom allowed him the last 3 yrs to develop and learn a system that he, Tom, and Urban put together. So now its time Beck comes in and takes over the coaching of our QBs but also learns the offensive system and pumps new ideas and what not into an already high octane offense. I am assuming that Ed will now be in the booth and calling the plays?? .....OR will Beck be in the booth while Ed takes care of his line but is the primary OC anyway because he would be in charge of game planning week to week and overall development of the offense but allow Beck the play calling duties? I feel like Ed does a heck of a job on the sideline and he seems to really enjoy it. Every time I see Ed on TV.....he's extremely involved in every facet of the game whether we're on offense or defense it seems like.
I only say this because instead of Ed and Toms roles flipping......Ed is remaining the line coach while Beck takes over Tom's former QB coaching vacancy (while still maintaining co OC status.) Luke Fickell is listed as the DC but Chris Ash is the Co DC but in the booth...so makes you wonder.
Not that this is the biggest deal in the world but does Beck coach from the sideline or the box?? I know Herman was in the Box
This I believe was Brady Hokes only trophy at Michigan
Cameron Johnston's hair would be on fire after scoring said TD
One end zone should be scarlet and the other gray. : )
I'll take a couple of these when Cam boots the ball inside the 5 yard line and the Ducks offense sputters.....
This weeks practice music for Oregon being spun by their favorite DJ......DJ Quack. Dora the Explorer!!
Yes.....even we were spoiled by Joe Bauserman!! (See chart for reference)
I thought Oregon fans were classy. Keyword: "Thought"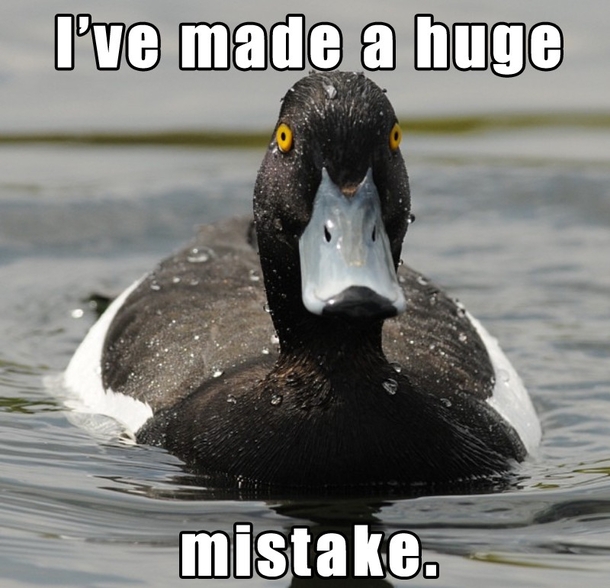 This is a prime example of how beneficial it is to a team as a WHOLE when receivers are great blockers. Its not all about going out there and catching balls. Heck, earlier that night Spencer lobbed a pass for a TD. Damn. I'm gonna miss our boy Evan after this year : (
Well in tonight's episode of Family Guy, they used a time machine quite extensively. So I'm thinking, how nice would it be to do that and instantly be there and after the games over, right into my own bed some 2k miles away??
Wow...that's pretty good. Although, I'd think the price would be a little bit more for this game in that situation but still a good deal. I'm looking at hotels now and every friggin' hotel site I go on is booked. Is there a way to check the validity of tickets when buying them from someone you don't know outside the stadium??
Given how ticket prices are now....what does one think they can get for tickets outside the stadium shortly before kick off?? I've never bought tickets outside the stadium before but I'm thinking desperate ticket holders selling tickets will sell for far below what's been asked now.
We'll find out tomorrow night ; )
Who exactly are you referring to that was calling the plays in 2011?? .......Oh wait.
I'm digging the look on Urban's face. Meanwhile.......Nick Saban has been golfing.
I think Saban had to drop a big deuce after finding out about this