buckeyeguy0615
---
Member since 15 February 2013 | Blog
Helmet Stickers: 3,087 | Leaderboard
Favorites
SPORTS MOMENT: Any time TSUN loses!
Recent Activity
A different side comes out when you're drunk.
I can't help but be curious about why the comparison to Zwick and Smith? Is it because one is a higher ranked recruit and the other, not so much? Or are they suddenly the second comings of Zwick and Smith because one is white and one is black? I don't think this makes any sense to me.
I wonder how many Ray Rice women jerseys have been sold since the incident.
Chris Ash said he will be getting more and more reps every game.
So, we should now give him another shot at the NFL just because there's a chance that he isn't set for life if he blew away all of his money somehow? We should feel bad? If I get fired from my job, because I get in legal trouble for hitting my wife, should they give me a second chance because they might feel bad since I don't have an income? I don't get the logic.
I can promise you that Rice doesn't need the money....
Didn't Urban Meyer say something about Warinner like he's an excellent coach, but not the most sociable person?
But Notre Dame obviously could? Or were contacting him when they could? Recruiting Ohio is a must. Would hate to see it be looked at with less importance.
3 of the 4 suspended players for Notre Dame.
1. KeiVarae Russell
2. DaVaris Daniels
3. Ishaq Williams
My last semester at OSU is coming up, and I need you to proof read all of my papers.
Gene Smith is a really nice guy. At the 2012 undefeated celebration, his gangnam style was horrible, so he comes up to me and spends 10 min with me for me to teach him how to do it. I finished off the event going arm in arm with Shelley Meyer for Carmen. I guess it was a mediocre night.
Ohio State vs. Alabama has me licking my chops.
About to finish my senior year.
What's up with the stupid music in these hype videos, anymore? I miss the awesome sounding symphonies.
Did we even offer Justin Layne?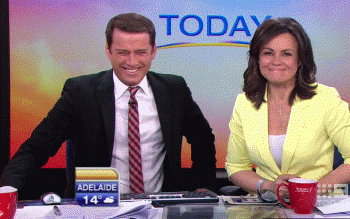 Alex isn't transferring to TTUN. No worries.
EGW played that bad? You sure? I thought he had a good performance?
Except Shazier wasn't a 3 star.