buckeyeguy0615
---
Member since 15 February 2013 | Blog
Helmet Stickers: 5,209 | Leaderboard
Voting Record: 1781 / 55
Favorites
SPORTS MOMENT: Any time TSUN loses!
Recent Activity
107-102 Mayweather after 11
I'm reading 77-75 Mayweather after 8, so I don't know where you guys are getting this.
Thank you, Damon Arnette.
Is this guy who the coaching staff says is the #1 CB in the country? Someone said that on here.
Wisconsin this year
Uhhh....
I heard a nice home just went on the market in Utah. Sheesh.
Is this the guy the coaching staff says is the #1 CB in the country?
Where have you been for all of the other articles and thread topics?? I think they went fine.
When ESPN junior 300 running back Kareem Walker first committed to Ohio State, he thought he would be the only running back in the class
Hill was committed before Walker.

"And Stan Drayton would be the running backs coach"
Glad Coach Alford at OSU now !

— AlightyReem (@_KareemWalker) February 7, 2015
Everyone needs to relax. This is called someone not knowing their facts and trying to stir a story out of nothing for clicks..... and it worked.
2012 isn't a year and a half ago, though :/ she was borderline 18 years old. Yeah, close enough. It could have went either way. Back to the rule... if you have to ASK yourself whether you think she's 18, don't do it.
Everyone knows the first rule of this shit is if you have to ASK yourself if you think she's 18, then don't do it.
We don't. I can look at her and clearly tell she is. I wouldn't have asked for her name haha even if it was some sort of joke, whatever kind of joke that is? I don't know lol
Yeah, because you were trying to cover yourself and make it look innocent. Like how you're still trying to cover yourself right now. I don't even know why you asked. Funniest joke ever.

I'm going to give you the benefit of the doubt and say you didn't realize she was underage.
I thought it was in one of the Hurry Ups, or maybe Birm said Georgia might be slightly out in front. I know I heard it somewhere.

Edit: I tried to go back and look. Maybe I'm going crazy, but I thought I saw it somewhere. I didn't see where he named us his leader, though. Link?

Either way, I doubt the tweet has anything to do with a commitment. I don't think he's ready, yet. It will probably take getting him on campus at least one more time.
Yeah, asking for an underage girl's name isn't really a joke, though. In any way, actually. I understand you're trying to cover yourself right now for your embarrassment, but I honestly think you would have taken an answer.
Nice take, LLJJGG. Also, the OSU staff thinks he's the #1 WR in the country.
Yeah, she does. Her name is Underage.
305, LeCounte has most recently named Georgia as his leader. I also doubt this tweet has anything to do with a commitment.

To those who also don't know.. LeCounte wasn't on campus this past weekend.
Congrats, Ezekiel Knight!
I beg to differ. It would be easy to commit coming right off of a great visit. A delay to me would mean his family or something said "hold on, let's not forget about your other visits. You're on a high right now, so sit back and weigh everything out."
When is Baby07/10 going to be an 11W username?
While I'm not going to out and out predict any predictions, it would not be surprising to see Ohio State reel in a couple big fish this weekend, especially in the 2017 class.
Marcus Williamson and Todd Sibley. Did it for you, Birm.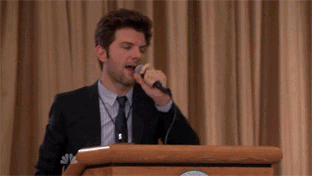 I don't see how that makes any sense. JG was still the 1st option and we've all been talking TODAY about how JG doesn't want to come here because of the depth. We hope "you" remember this.

Edit: Also, if it was towards Devin Smith, he couldn't have posted it yesterday? Or tomorrow? Or a week ago? Or two weeks ago? It had to be today right after this happened? I don't buy that.

And sure, he's our WR coach, but you don't think he keeps an eye on who's going to be throwing to his receivers?
BVTW-

I wouldn't know how to respond to this haha