buckeyeguy0615
---
Member since 15 February 2013 | Blog
Helmet Stickers: 3,048 | Leaderboard
Favorites
SPORTS MOMENT: Any time TSUN loses!
Recent Activity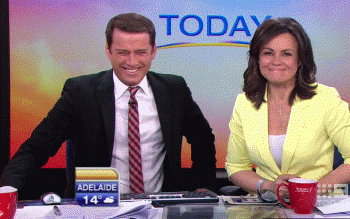 Alex isn't transferring to TTUN. No worries.
EGW played that bad? You sure? I thought he had a good performance?
Except Shazier wasn't a 3 star.
I thought we would stay put.
Lol why did Burrell say he couldn't make it to FNL? I know it wasn't because he was going to UF's. That's for sure.
And that's the REAL Josh Sweat?
Don't tell me the cavs gave up Wiggins...
Edit: The cavs just signed Wiggins to his rookie contract, today. He can't even be traded for another 30 days. I don't think any trade went down.
I didn't think Harris was going to be there.
You think he'll be here Wednesday and visit through FNL?
He is supposed to be here Wednesday, so does this mean he will stay through FNL? That would be a hell of a visit!
I feel like if he was committing to Ohio State, he would have already been committed or he'd be committing sooner. I think heart wins out over head here, but I still can't understand how someone can have a heart full of love for Kentucky football.
I don't see how it's a long shot. It's not like he has a clear leader, or a team that has been his favorite for awhile. He's about to make a 2nd trip here and only just visited a few weeks ago. He hangs with some of our recruits at The Opening (or vice versa). I think we have a legit shot, here.
Given up? He's supposed to be visiting Wednesday.
WOAH.. Sweat is expected to be here for FNL now? I thought he wasn't going to make it?
I'd laugh my ass off if she had a beard and came to your house. You can't see anything below the nose.
Top recruit who has been to Ohio State AND M*chigan? And was there at that time? A guy that the staff was pushing to commit? I hate to throw out a name, but wasn't Damien Harris at that camp or did he not stay for that day?
P.S. I don't actually believe this, but if this were true...
Heard he's going to go with 69.
Juniors participate in those?
When I watched the SPARQ finals, pretty sure he ran a pair of 4.8 something 40's
I think Gustin is too slow for what Meyer wants at linebacker.