buckeyeguy0615
---
Member since 15 February 2013 | Blog
Favorites
SPORTS MOMENT: Any time TSUN loses!
Recent Activity
I doubt that's the big news.
JR effed up at both ends of the court. Didn't get his hands up on draymond's three then fouls at the other end.
If you compare everyone to Hines, then everyone else sucks.
Staff is really cranking up 2018 recruiting.
Wasn't he supposed to visit two weekends in a row? Will he be here this weekend?
Twitter spelled backwards is Rettwit.
Not quite, Hov :/
All of it is based on Martell, though. I haven't seen anything to say that he's coming here.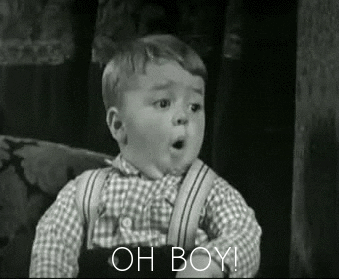 And join Block O so you can get the block o tickets. You don't want the reserved seats around it where students don't get as loud.
There's a huge difference. North doesn't get rowdy like the south does. You have to get south tickets.
He's not getting mauled. He's just playing like shit.
Somebody should tweet this to Jourdan Lewis.
Or they're all just actors and actresses and they took a tiny break (camera switch) then added a bowling ball. I've watched his show so many times that I see the trend.
I love Impractical Jokers and HATE the Carbonaro Effect.
1. Watch how many times the camera switches on his show. It's not hard to figure out that they take breaks. Once you see how the camera changes, the show just becomes really annoying.
2. Michael Carbonaro is no magician. He's just an actor who got a fun gig on TruTV and the rest of the people on his show are all actors and actresses, too.
Love struggling out there.