buckeyeguy0615
---
Member since 15 February 2013 | Blog
Favorites
SPORTS MOMENT: Any time TSUN loses!
Recent Activity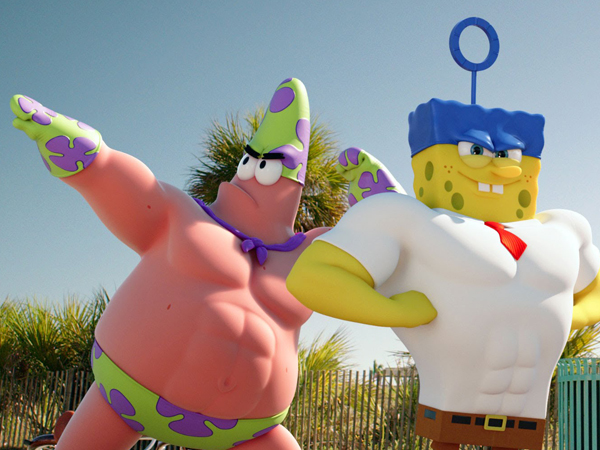 The Panda Cheese commercials are fantastic.
I thought we were supposed to get better as we evolved. Poor Patrick.
How come I see Patrick Star, but when I reply it's Jennifer Lawrence?

Edit: Never mind, you changed it to JLaw. I wish I could take my UV back now.
Same guy?
A wolf that is not afraid of humans is a bad thing.
My wolf is afraid of me, so how does that work?
And Michael Thomas. The whole thing is just a mess.
Perfect comment to add to this thread.
You're right. I saw some of those comments. Fans on here can be just as bad, if not worse.
Look man, I don't even dislike you. And that whole benefits thing, I'm not even sure if it's true. It was something I heard from someone who I don't even really call a "source." I just shared it. Sure, I have seen athletes in nice cars when I went to OSU, and it doesn't mean that they received benefits. It doesn't mean that at all. The only other time I ever gave a source on here was regarding Damon Webb, which I'm not sure if you even saw that post of mine before it got deleted. It was a really wild claim (which I did hear from an actual source, but never said he actually did it), and I imagine I would have been kicked off of here if it wasn't true. But that one ended up being kept quiet by the coaching staff. Only a few people actually saw that post because it was in the middle of the night.

Somebody also accused me of spreading that rumor about Zeke on here when it wasn't even me and someone linked the post. I was commenting on the post, but I clearly wasn't even the one who said that about him. I also said I knew nothing about it, which I didn't.
Maybe you didn't berate me, but I love this site and I'm just tired of getting crap when this is really a place people come to speculate. Just tired of coming on here, now and I feel completely unwelcome.
I never said Weber doesn't have anything more important going on in his life. I used the example given and the food example has been used on 11W for years as a way to show how sometimes we overreact as fans and take tweets too far and out of context. It's always a go-to. But you went out of your way to try to berate me about it?
94, are you that clueless or did you not realize I just took the example given straight from the OP? You've been trying a little too hard to go out of your way to give me shit over the sources thing. I haven't been proven wrong.
But it's good to see you feel you've found a place in 11W where you feel you mean something and you can give people shit. You probably just saw a few others giving me crap so you thought it was the cool thing to do and you jumped aboard. Am I wrong? Probably not. Grow up. Attempting to be some kind of a bully online?
Whether it's about his recruitment or whether he wishes he would have gotten firehouse subs instead of subway, him tweeting this out and writing it the way he did allows room for people to question what it is he's talking about. He knew that when he posted it, too. And whether it's about subway or his recruitment, why would he post that right after the loss and before the TTUN game? So you don't even have to overanalyze it and assume it's about his recruitment. It doesn't have to be about his recruitment (even though I think it is), it just shows a little immaturity.
Unless there is a significant improvement in our offense even by the end of the BIG Champ game, I don't want this OSU team getting invited to the playoffs and facing the teams that are going to be in there.
If Urban has a playbook he goes by, then why did the scheme change this year? Beck?
Exactly what I was saying in the thread I made. Just in complete shock. How do you let some coordinator (with hardly a good track record at Nebraska) come in and completely overhaul your offense that was top 5 in scoring in the country the past two years? And not see it happening week after week? Why wasn't there a point where Meyer was just like "oh hell no, you're not ruining this offense, we're too talented. We have a standard and a certain way we run our offense" and then take over and go back to what you were doing in 2014? You have to be totally clueless. Was it all Tom Herman?l have a lot of questions on Meyer after today.
I'm not saying Urban isn't a good coach. I just have questions. I don't know how as a head coach, you let some coordinator (who hardly had a good track record at Nebraska) come in and completely overhaul your offense that has been top 5 in scoring in the entire country the past two years. Like how do you let that happen? How did you not see it?
Week after week after week he saw what we saw with the offense and that it wasn't changing. Why wasn't there a point where he was just like "oh hell no, you're not gonna tear this offense/team apart. They're too talented" and went back to what the offense was doing in 2014? Unless it actually WAS all Tom Herman?
Thanks, you got one too but I countered it. Must be a serial down voter on this page. Got almost all of my comments and a few others.
Everyone else seems to understand what I'm asking except you?
I like that. But can the same thing actually be said for coaching? Urban Meyer saw what we all saw all year. He's the HEAD COACH. He could have taken over offensive play calling duties. He didn't. And why do people keep saying he should when we don't even know if he can run a good offense. How do we know it wasn't all Herman last year?
Can't even take over offensive play calling duties? Isn't that one of the things that make you a head coach? That you can do things like that?
Because if that's the case, then any head coach can perform with great coordinators, right?