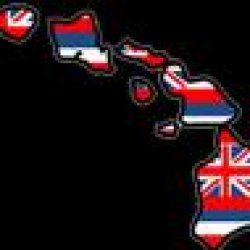 buckeyefan808
---
Member since 16 January 2013 | Blog
Helmet Stickers: 246 | Leaderboard
Favorites
COLLEGE FOOTBALL PLAYER: Troy Smith
COLLEGE BASKETBALL PLAYER: Aaron Craft
Recent Activity
"the university of ohio state" again.
oh well. it is forgiven Erick. welcome aboard.
I second that. I got the gray ones.
man that drinking game was right on about these clowns in the booth
hahaha. that had me tearing i was laughing so hard.
C'mon guys! Taylor Graham is starting for Hawaii. There's always a chance he could lead a huge upset over USC.
plus i'm going to this game tomorrow.
I'll be at Taylor Graham's first game for Hawaii.
i cant wait to see how much growth he has made. really hoping he earns that starting spot.
he won't make a peep since he doesn't get to complain about Ohio State.
Love it. I'm guessing they did away with the pointy number font.
I'm from Hawaii and if OSU ever comes down here to play, i'd lose my freakin mind!
Good gravy these are ugly!
#2 seed is still good. Lets go take the B1G tourney title.
this is a strange feeling
rooting on notindiana but yet enjoying the fact that the highlighters choked.
too bad though. almost had that championship
recruiting is crazy
Let's pay coach franklin back if a future recruit has final choices of Vandy and scUM. haha.
Great things are going to happen soon.
YES.
I'm glad im not the only one. I read the headline "Wilson makes 24" and then the first line. i was like WOOOOO- wha....?
I know right? Imagine the feeling buckeye nation will have if Vonn picks the good guys.
I agree. he's only become an afterthought because we haven't seen him healthy since '11.
He'll be big for us this year provided he stays healthy.
I want Ted to return a punt or kickoff for td in the game. He's one of my all time favorites.
Open up the game with a return just like in the '08 championship game. would be siiiiiick.
I agree. but still to hear about it still creates a reaction just like the recent Lane Kiffin thing.
If/when the other coaches do this kind of stuff then we'd do the same thing. i'm sure some people are just waiting to hear about Saban doing something like this or worse. But with Saban, he pulls in the stars because he wins. and he wins because he pulls in the stars. it's a vicious cycle at this point.
I was just thinking that same thing.