BuckeyeChris
---
Member since 04 September 2010 | Blog
Helmet Stickers: 541 | Leaderboard
Favorites
SPORTS MOMENT: OSU 31 Miami 24 January 3, 2003 "The Buckeyes win it!" - Keith Jackson
COLLEGE FOOTBALL PLAYER: Eddie George
COLLEGE BASKETBALL PLAYER: Jim Jackson
NFL TEAM: Cleveland Browns
NHL TEAM: Columbus Blue Jackets
NBA TEAM: Whoever is playing LBJ
MLB TEAM: Cleveland Indians
SOCCER TEAM: Man U
Recent Activity
They've all committed to Penn State, already. Freak out!!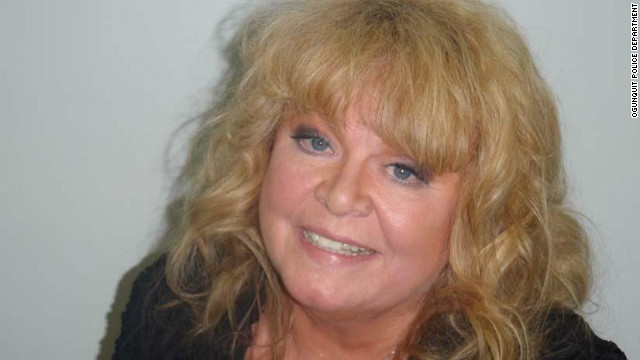 Does Sally Struthers know about this poor, suffering young man?
A great game. As you would expect from two schools known primarily for their basketball.
Giving Matta the full benefit of the doubt, not all teams are "coachable." This team was making the same mistakes and forcing the same bad shots yesterday as they were in January. It was hard/frustrating to watch (for everyone, I'm sure).
Not all teams "click."
Not all teams can become great.
Better things to come next year (...or the next).
Welcome to baseball season/football season eve.
"Dontre was also the team's leading kickoff returner, with 21 for 523 yards (24.9 avg.). He was electrifying on returns. He never broke one for a score, but seemed a threat every time."
This. Yes.
As the game "slows down" (I know... over-used/cliche´) for Dontre, I see him taking several to the house next year.
LOL...in May of 2013 scUM had the #1 class. Now? Welcome to #23?! :)
"Fail! Fail! ..... "
Well, that escalated quickly.
Possible replacement: Matt Finkes.
Stay tuned...
That picture... he looks so sad in blue.
It was brilliance! Don't be so humble, USMC!
And, yes. It will be a sweater vest.
Thanks, CALPOPPY. Yeah, I don't claim to know either of the two on any personal level. I was just thinking Leaf from the standpoint of a guy who came out of college hyped as an elite QB, but was derailed by profound personal immaturity.
He coaches on a boat. He coaches on a float. I wonder if he can coach near a moat?
Couldn't resist...that just sounded very Seussian to me. Sorry, USMC. ;)
JFF = Ryan Leaf 2.0
No doubt in my mind my Browns will draft him and the circus will continue.
As a Browns fan, I just shake my head. Why is Ohio football so cursed?! I have to imagine Marvin Lewis' days are numbered in Cincy (see: Dusty Baker). I wouldn't be surprised if the Benglas draft QB in the 2nd or 3rd to at least make Dalton sweat.
Speaking of play calling... the single worst call of the night was the short third down on the first drive of the second half. Hyde was chewing up yards and what is called on 3rd and short? A fake to Hyde (who, by the way easily dove for the first down...sans football)?
Brax gets crushed. Drive over.
Didn't they learn anything from the B1G Championship game?
I don't like to pinpoint a single play, but the game clearly turned from a momentum and field position standpoint with the fumbled punt. That stuff happens. I am certainly not "calling out" Philly, but only pointing out that the Buckeyes were in position to go up 3 scores (not to mention run off some clock!) and instead... well, you know.
I agree, in general. There has to be a middle ground between "FIRE THEM!" and acknowledging that this is clearly an unacceptable level of defensive play for this program.
I do grant some margin for error given no Bryant, Roby, Spence and 1/2 a Bosa. You do have to take that in to account. However, does that mean our talent on defense without those guys equals Indiana's defense? That's not okay, either.
I do trust Urban, though.
CONGRATS TO CLEMSON! Yay for play makers!
I keep seeing the calls for the D coaches.... but ... no Bryant, Roby, Spence and 1/2 a Bosa?
Kenny G on the last drive?
Yay! Now we just need our D to make a stop. Oh...wait.
This game is on Philly Brown. Period. Amen. That play turned this game.
That deserved an up vote, Doc. Props.