Buckeyebrowny919
---
Northern Virginia
Member since 30 August 2010 | Blog
Favorites
SPORTS MOMENT: Went to George Mason. Watching the 2006 Final Four run hit so close to home and being at the games. And of course in my lifetime, the 2002 & 2014 Championship runs of the Buckeyes
COLLEGE FOOTBALL PLAYER: Craig Krenzel/Eddie George tie
COLLEGE BASKETBALL PLAYER: Aaron Craft, Evan Turner, Conley Jr., Diebler
NFL TEAM: Cleveland Browns
NHL TEAM: Washington Capitals
NBA TEAM: Cleveland Cavaliers
MLB TEAM: Cleveland Indians
SOCCER TEAM: You'll Never Walk Alone
Recent Activity
Oden looks healthy. What does he average..like 7 dunks a game? jesus
no.
haha it's just a fan retweeting something he said, but if he felt that way before, that is a tough feeling to overcome.
Meyer waking up this morning...
Let me fuel the fire for you with odds for 2017 CFP:
Here is the full odds list for the 2017 CFP title, courtesy of William Hill:
Clemson (6-1)
Alabama (7-1)
Oklahoma (10-1)
Baylor (12-1)
Stanford (15-1)
Michigan (15-1)
Ohio State (15-1)
Notre Dame (15-1)
Florida State (15-1)
Tennessee (15-1)
LSU (20-1)
Ole Miss (30-1)
Oregon (30-1)
Iowa (30-1)
USC (30-1)
Houston (30-1)
Michigan State (30-1)
Florida (30-1)
North Carolina (40-1)
TCU (40-1)
Paulus had to go. He is forcing the ball and speed everyone Indiana makes a shot and is compounding the problem.
Fucking trash. Wtf am I watching? 0 fucking heart and no one to go to. Makes it so much worse bc of Crean's face. Just get on the bus already.
God f%ckin bless....
well...i'm waiting...
His run was money, but his blocks (specifically right there for Brax) are silly.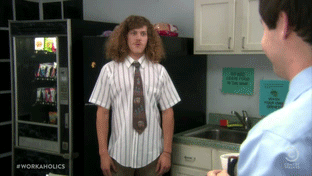 I've watched a couple, but i'm thoroughly starting to get interested in everything ol' Tommy has done. Would LOVE to see him back here in the future.
This is an exact reason of why the NCAA is garbage. This should be easily rectified.
I tell you what...I might have to start watching every Houston game from now on. Love what he is doing down there. Founder and CEO of Mensa making moves.
He "needs to worry about where he is going to buy more sweaters once the circus leaves town."
Fuck him. Keep him 3rd string and don't give in. Let him rot.
Not impressed AT ALL with lynch being a top 5 pick. Might feel different about Goff.
http://espn.go.com/watchespn/player/_/id/2691792/
56.0 to go in 2nd half.
There was a pass that Mitchell made towards the end of the game where he was looking right and threw the ball back left across his body. Matta immediately smiled and turned around and said something to the players on the bench and they started laughing. He likes the way the kid plays and I think once he gets acclimated could be a huge bump for this team. I'll try to find footage if I can.
Two thoughts: Mitchell with the double 0! Tate could use some Marotti training
Any traction to the Jalen Guyton transfer rumors from ND?
What a shitshow
Attempts Yards TDs Avg
271 1741 18 6.4 Fournette
339 1986 23 5.9 Henry
262 1672 19 6.4 Elliott
That damn MSU game kept him from a LOT of hardware.