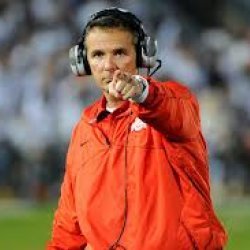 buckeyeboy31
from Newcomerstown, OH--The home of Woody Hayes
Member since 27 March 2012 | Blog
Favorites
SPORTS MOMENT: 2002 National Championship
NFL TEAM: Cleveland Browns
NHL TEAM: CBJ
NBA TEAM: Cleveland Cavs
MLB TEAM: Detroit Tigers
Recent Activity
Time to lock em up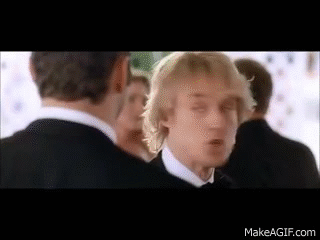 Do they have to buy a coke to get the free tuition?
Didn't he say you're fucking with the wrong marine?
Nah them pussies ain't coming up this way any time soon
I listened to them, was I supposed to believe them next Tuesday or Wednesday?
And has to deal with LBJ, but whatevs.....
Touché haha, hey I'll give my left arm to get a solid guy in here to turn this ship around, just seems like they had a very qualified candidate available to replace him and missed that opportunity with nothing being done and something was done....just seems weird to me, that's all, just get someone good in here is all I'm asking for
so if they agreed on an amount to basically let him retire instead of firing him and being on the hook for all of the reported $10m, they couldn't do that before? they had to wait until now, when pretty much all recruits are spoken for as well as coaches? Maybe it will all work out, I sure as hell hope it does, but it seems to me that it was mismanaged pretty badly
I guess I'm confused as to what occurred from losing to Rutgers to last Friday that warranted a change at leadership? Not getting a couple recruits or grad transfers? Fuck outta here with all that
But thank you Thad for everything you did for the program
This couldn't have been worked out a couple months ago? It was apparent the direction the program was going and now we are behind the 8 ball in finding an impact coach....
Fucking Gene Smith blew it
Will be interesting to say the least.....
I'll give my $.02 on this roster right now, but if you don't want to read all of it, everything starts and ends at QB. This roster is improved immensely from where it was last year.
I see Cody Kessler as nothing more than a backup in this league. I think BO should be the starter until they're ready to see what Kizer has. They have to get a good look at him because next year is going to be the year to grab a "franchise QB" with Rosen/Darnold/Allen in the draft and Garoppolo being a FA. The team is set up to give Kizer the chance to succeed with a solid offensive line and a good running game. See what he has, and if he doesn't prove he's good enough to build around, you only spent the 52nd pick on him so you're not married to him, get your QB.
Isaiah Crowell should have a big year this year with the improved o-line. I'd like to see them grab another RB as I think Duke, while a solid option running the ball, should be put into situations where he can take advantage of matchup opportunities with a LB.
We need a WR to step up in the worst way. I think Coleman, if he can ever stay healthy, will be a good player but that is a huge if given his injury history going back to college. Kenny Britt has been a nice player on a crappy Rams team and essentially takes over for Pryor. One of Higgins/Louis/Hall needs to step up to be the 3rd WR this team sorely needs.
Njoku/DeValve/Telfer is a solid group and will only get better as they get more experience.
The offensive line, as previously mentioned, is going to be way better than they were last year. Bitonio needs to stay healthy, which again, given his history is iffy. JC Tretter is going to be a good signing for this team, and I think Shonn Coleman will impress at RT.
We should have a nice rotation on the D-line with Ogbah/Garrett/Orchard/Nassib at the end and Shelton/Bryant/Ogunjobi/Brantley/Meder inside. Teams that are successful are good on the lines and they are doing what is necessary to make them good on the lines.
Linebacker is weird because 75-80% of the time you'll only see 2 on the field, and I like our 2 with Kirksey and Collins, but after that who is there? Joe Schobert is meh, Tank Carder is meh, Dominique Alexander is a body....this will be an area that will need to be addressed next offseason.
Cornerback seems to be a position of depth but it is questionable. Can Haden return to a player that won't miss half the season? Can Jamar Taylor improve after a good '16 season? Can BBC continue to develop? I like Haden/McCourty/Taylor/BBC as our top 4 CBs, and I think with the improved pass rush they'll have better play on the surface.
Safety is a big question mark for this team. I think Pryor has the chance to turn things around with a fresh start here, and will start at one of the positions right away as will Peppers. I liked Kindred at times last year, and think he is quality depth. I want no part of Ed Reynolds on this team, and would love nothing more than Tyvis to take that spot.
Right now I see the roster breakdown as
QB: Kessler, Osweiler, Kizer
RB: Crowell, Johnson, Dayes, Vitale
WR: Coleman, Britt, Louis, Higgins, Payton, Hall
TE: DeValve, Njoku, Telfer
OL: Thomas, Bitonio, Tretter, Zeitler, Coleman, Johnson, Drango, Martin
DL: Ogbah, Shelton, Bryant, Garrett, Orchard, Ogunjobi, Brantley, Meder, Nassib
LB: Kirksey, Collins, Schobert, Carder, Alexander, Olugbode
CB: Haden, McCourty, Taylor, Boddy-Calhoun, Caldwell, Burley
S: Pryor, Peppers, Kindred, Campbell, Powell
ST: Gonzalez, Britton, Hughley
I think this team is set up to be able to add some talent next year between the draft and having a boatload of cap space available. The key as I mentioned at first is the QB position....
Right meow, I'm not sure if there's anything to look forward to
Did you honestly expect him to commit?
I listen to Movin the Chains on Sirius or podcasts, local radio no es bueno
Beavis and butt head dancing.gif
Might as well bump this and stoke the embers to see what people's best guesses are as to who will be the HC come 2018-19.....