buckeyeboy31
from Newcomerstown, OH--The home of Woody Hayes
Member since 27 March 2012 | Blog
Helmet Stickers: 1,101 | Leaderboard
Favorites
SPORTS MOMENT: 2002 National Championship
NFL TEAM: Cleveland Browns
NHL TEAM: CBJ
NBA TEAM: Cleveland Cavs
MLB TEAM: Detroit Tigers
Recent Activity
he could've roomed with this guy
Hey why didn't you include the video where he was asked which teammate he is most looking forward to blocking when he gets on campus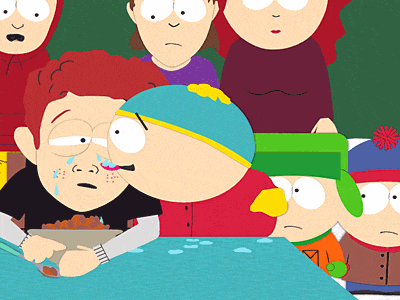 5th was "only if Ryan Timmons will be there"
While I think he will be all Buckeye when it's all said and done, if he does go to sUcK, Mike Weber is not a ad consolation prize
Thanks for all the input guys. Basically all we are doing is streaming Netflix and Hulu, along with watch ESPN and big 10. I can get an Apple TV for free, so my plan is to have the Roku in the living room with an antenna, Apple TV in the bedroom with an antenna and then use my PS3 in the basement for Hulu and netflix. It seems like Roku and Apple TV both work for what we are looking to do.
I love my truck and Jack D in my coke
Whenever you are in the presence of a player of epic proportions like Ryan Timmons, it gets to you.
If we get those 10, that would be
FYI, there are 17 scholarships available at the end of the 2014 season before attrition:
Braxton Miller, Rod Smith, Devin Smith, Evan Spencer, Jeff Heuerman, Chad Lindsay, Darryl Baldwin, Joel Hale, Michael Bennett, Steve Miller, Curtis Grant, Doran Grant- 12 scholarships
We currently sit at 80 scholarship players- 2 open scholarships (might be used for Frazier & Greene)
Going back up to 85- 3 scholarships
17 total open spots before attrition, this epic class could easily get to 20 with natural attrition, yay!!!
I don't think so, but I've been known to be wrong before......here is what I have in regards to scholarship players for tOSU (I have 80 total as of today)
QB (4)- Braxton, Cardale, Barrett, Collier
RB (6)- Rod Smith, Bri'onte Dunn, Warren Ball, Ezekiel Elliott, Curtis Samuel, Parris Campbell
WR (11)- Smith, Spencer, Smith, Epitropolous, Thomas, Wilson, Marshall, Clark, Dixon, Brown, McLaurin
TE (4)- Heuermann, Vannett, Baugh, Hubbard
OL (17)- Lindsay, Hale, Baldwin, Brown, Underwood, Ferris, Boren, Decker, Elflein, Dodson, Lisle, Price, Jones, Trout, Knox, Jones, Taylor
DT (7)- Bennett, Carter, Schutt, Washington, Hill, Munger, Thompson
DE (6)- Miller, Spence, Bosa, Lewis, Holmes, Slade
OLB (7)- Perry, Bogard, Johnson, Lee, Worley, Berger, Booker
ILB (3)- Grant, Williams, McMillan
CB (6)- Grant, Reeves, Conley, Apple, Webb, Lattimore
Safety (6)- Tanner, Powell, Bell, Burrows, Hooker, Smith
ST (3)- Neurnberger, Johnston, Haynes
According to my count that gives us 80 on scholarship, so you could put Frazier and Greene on scholarship for this year and you'll still have 17 available for 2015 before attrition
Hey as long as he doesn't get trapped under the American flag like this putz, we'll be ok
this certainly does open 1 up for this year, I would think he'd be a good candidate to get it, either he or Rashad Frazier
edit: actually I have the team having 80 scholarship players as of right now, so Frazier & Greene could be scholarship players this year
Not sure of the best wings, but I can say with certainty that the worst wings were from Hooters.....
Because they were concerned about guys with character issues
do they vote on disciplinary issues?
I seem to recall that urban was giving out true 4 year scholarships instead of the (4) 1 year scholarships.....could be wrong but I think I read that before
Has Mindy Drayer checked in with her two cents yet? If not I'll wait for that......