buckeyeboy31
from Newcomerstown, OH--The home of Woody Hayes
Member since 27 March 2012 | Blog
Favorites
SPORTS MOMENT: 2002 National Championship
NFL TEAM: Cleveland Browns
NHL TEAM: CBJ
NBA TEAM: Cleveland Cavs
MLB TEAM: Detroit Tigers
Recent Activity
Don't name names
Gerard Warren was playing well his rookie year until he got flagged and subsequently fined $35k for a late hit against Jacksonville. After that he was never the same....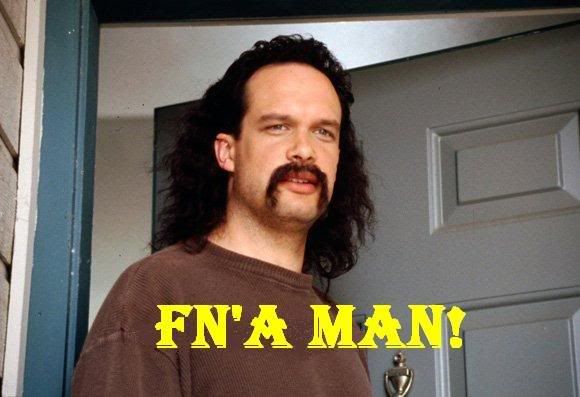 So just to update, we were initially offered less than we thought. They tried some shenanigans and saying this or that brought the value down, but in the end we were content with what we got. One thing we also didn't realize was we got the sales tax for the amount our vehicle was declared to have been, so we used that and had to put roughly $3k into a newer van with less miles so the wife is happy as am I since there is still no car payment. Thanks again for all of the advice and suggestions.
Oh I THC what you did there
sensiblechuckle.gif all over these past few comments
Nah, my 2 knuckleheads thought it was fun, she barely hit the truck in front of her by swerving into a fire hydrant
so just to answer some questions in this thread.....we use Progressive. Of course I just purchased it online and not through an agent because we never use it (of course now we do). We have a 2011 Honda Odyssey with ~47k miles on it. We couldn't find any of those around as a reference point, so I did a kbb value on it and the quote from the insurance is less than both trade in and private party sale. As far as like vehicles for sale go, they are listed almost 5k higher than what they're offering. Also, on truecar.com, the average listing price for that vehicle in pittsburgh (closest same year/mileage) was about 5k less, so I think I've got justification to tell her to kindly shove her offer up her cornhole. I did call my buddy who has his own insurance agency, and he basically echoed a lot of what you guys said, my only concern is if she wants to take it to a 3rd party binding arbitrator....as far as a valuation report goes, basically the estimate says total loss -500 deductible. The adjuster works for Progressive I assume, she asked me some details and when I told her the airbag deployed she said it'd more than likely be a total loss and said she'd call monday. My wife and I gathered a ton of data in regards to like vehicles for sale and whatnot, and we're going to ask her to reissue a number....thanks again for all the responses
I was just signing in to say the exact same thing.....living room, ok....field, nah
IMO the Browns taking a QB equates to throwing down 3 Jack Daniels shots at the end of the night, making that 5 across the way an 8, allowing you to talk yourself into taking it home. Take the BPA, which will not be a QB...
They should put a ??? for his weight like they did for King Hippo on the old Mike Tyson Punchout NES game
he certainly showed it in his 7.5 minutes per game
Just in case anyone didn't want to look it up....
Jaquan Lyle, Jae'Sean Tate, Marc Loving, Keita Bates-Diop, Trevor Thompson, Kam Williams, Derek Funderburk, Dave Bell, Micah Potter
We sure could use Markell Johnson to re-classify
I've got 9 scholarship players heading into next season as of right now
Just bc they have been here doesn't mean they're leaders
Didn't they even snag a kid from that town called La Grange
Obligatory lame elevator joke