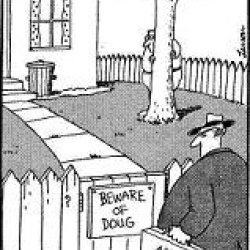 buckeyebfd
Cincy
Member since 19 June 2014 | Blog
Helmet Stickers: 213 | Leaderboard
Favorites
COLLEGE BASKETBALL PLAYER: Danny Manning
NFL TEAM: Bengals
MLB TEAM: Reds
Recent Activity
when don't they have a favorable schedule?
I see 39 and think Dave Parker, wrong sport but you take what you can
Still one of my favorite moments in the rivalry, in 310 days, in Ann Arbor, MI, on the football field
That run back was awesome, could you imagine last season seeing Carlos Hyde back there on kick return? That's a wrecking ball you don't want with a full head of steam coming at you.
And I concur, Flutie won the damn Heisman because of 1 play. It should've been Byar's the whole way.
Old Eddie Murphy is still awesome and needless to say, NSFW
If you haven't seen this, this is bad ass. You wouldn't think it would be, but the two blend together perfectly.
It's nice to see Justin's taste in chili has warranted as many comments as anything else. Skyline all the way baby
UFM is excited for Smooth Jazz
Awaiting the VD test results
1. OSU football, duh 2. Reds, born and raised Cincinnatian and still remember being at Homecoming in 90 when they swept the A's 3a. OSU bball 3b. Live concerts with Pearl Jam and Wilco being at the top of that list
I figured 50% of the discussions on here were Torrance Gibson
Yup, that was The Game I believe and the debut of Baby Animal getting significant pt
If only...
Damn that team was loaded
Greatest homer call ever
Did I miss something and Jeter has a terminal disease? I thought Joe Buck was getting ready to cry while interviewing him.
As long as the offense can understand what he says in the huddle and at the line because I could hardly make out a word that Bane said
In Cincy, best wings are at Wild Mikes. Although I usually have a bottle of bww Caribbean jerk in the fridge
Went with a friend who got a pizza, tried a piece and it was good. Then I went back to unhinging my jaw on a burger
I still remember the Fiesta Bowl and Brady Quinn's sister was dating AJ and she wore that silly half ND, half OSU jersey. Think after AJ sacked Quinn he said, I'll be nailing your sister later
If anything, the best they can do is a rental player in left. Pretty high on Jesse Winkler at AA, I think Baseball America had him in their top 50 prospects and a lot of people say he has the sweetest swing in all of the minors
it's better when Butters performs it
A good boys high school team would beat a WNBA team. I remember some of OSU women's team members would occasionally play pick up games at Larkins (yes I'm dating myself) and they could barely hold their own against normal guys.
Well the $10 bill would buy me lunch so...
Really looking forward to Giddens, who was our last shot blocker? Oden?