buckeyebfd
Cincy
Member since 19 June 2014 | Blog
Helmet Stickers: 774 | Leaderboard
Favorites
COLLEGE BASKETBALL PLAYER: Danny Manning
NFL TEAM: Bengals
MLB TEAM: Reds
Recent Activity
Well if they want to ride Space Mountain
Lot of love for Techmo Super Bowl on here. We used to have tournaments on a Fri or Sat night in the dorms. Everyone knew to take their Oilers before I got the chance to take them or I'd roll them. Randall Cunningham was a cheat code in that game too.
My five in no particular order then...
Techmo Super Bowl
Red Dead Redemption
NCAA Football, esp the last one since I love running the read option (cover not so much)
World of Warcraft (even if they have dumbed the game down tremendously since the early days)
Arkham Asylum
Even better on the timing, born in the off season! Congrats
Well Jameis, he's a good kid
Listen about a minute in, it's pretty appropo
Where are the sideline heaters from the Vikings in the pic?
Nothing you can add to that but thanks for sharing. Our freedom of movement here makes it hard to comprehend the constant threat of terrorism
White Castle instead?
As much fun as this season has been, seeing all the FR and SO sprinkled throughout the 2 deep is an exciting thing to see for the coming seasons
Saban loves the Hot N Ready
Sherman's
Emasculated
Conference
ok so emasculated might be too big of a word....
You can't spell incest without SEC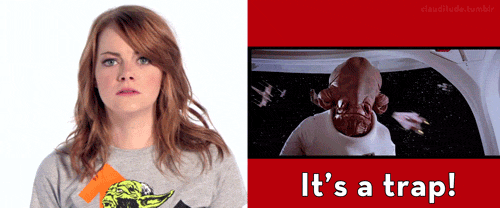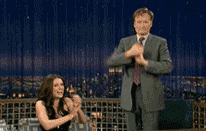 I saw that and shook ,my head too. At least there was only one reference to the SEC in it, imagine how many there'd be if it were an ESPN article
I think it'll require Nebraska winning out as well
I was at that game, and I remember hearing 100k people all saying wow at the same time.
Carmen Ohio gets me every time. It's a beautiful thing seeing the players singing it, shows the culture of the clubhouse and how UFM has them buy into the family of The Ohio State University
The one thing I kept mentioning all night, our O-line came and played big boy football.
Holy fuckballs
Oh A&M, you're trying to fuck my night up
I think the officials in the A&M-Aub game got some feedback about calling holding on the left tackle at the half
They're just playing SEC football, it's on a whole other level
Gotta love a good run through a wall video
The Bosa sign and his Twitter reply are priceless